| | | | | | | |
| --- | --- | --- | --- | --- | --- | --- |
| Patriots | 7 | 21 | 27 | 19 | 74 | Loss |
| Eagles | 23 | 26 | 24 | 26 | 99 | Win |
The Newcastle Eagles made it a double winning weekend with a very solid all-round performance down in Plymouth yesterday afternoon.
It was an expected win but not one Head Coach Ian MacLeod's men took lightly as they turned in a professional performance.
Watch highlights of Eagles at Patriots:
Five Eagles in double figures and three adding double figure rebounds as well enabled the Eagles to sit comfortably on the long coach ride home as they start to come out of their early season slump.
They may have been knocked out of the cup and also lost their first league game at Leicester but successive wins over this weekend, the signing of Brandon Peel and players returning to fitness and form have seem them finally kick start their season.
They, of course, need to build on this weekend's results but with their next game not due until November 26th against Sheffield Sharks at the Vertu Motors Arena they can do exactly that. A welcome break after the hectic and disjointed start will give them time to come together and assess exactly what they need going forward.
Yesterday's win was built on a platform established in the first period. Newcastle with Duke Shelton establishing himself early and Louis Sayers netting scored the first seven points of the contest. They held Patriots scoreless for the first four minutes of the contest.
Even when Plymouth finally scored Newcastle hit back with four more and at 11 – 2 down the home side called a time-out. They introduced their two new midweek signings Kofi Josephs and Rowell Graham-Bell and stormed back to score five in a row.
But a ruthless Eagles side were in no mood for an upset. Excellent defence leading to productive offence saw them score the next twelve points including triples from Corey Johnson and Peel to end the first period 23 – 7 ahead.
It was virtually game over right there and then and although Plymouth scored more freely in the second quarter so did Newcastle and they extended their lead to 49 – 28 as the half-time buzzer sounded.
Plymouth did show pride and fight in the third with Josephs in particular shining with twelve points personal. Their defence also picked up and they had reduced the gap to fourteen at one stage.
But the dependable Peel scored the last four points of the quarter for the visitors to re-establish a comfortable gap as the final quarter loomed. From there the Eagles coasted home with Shelton and Fletcher recording the points to enable them to lead Newcastle in scoring.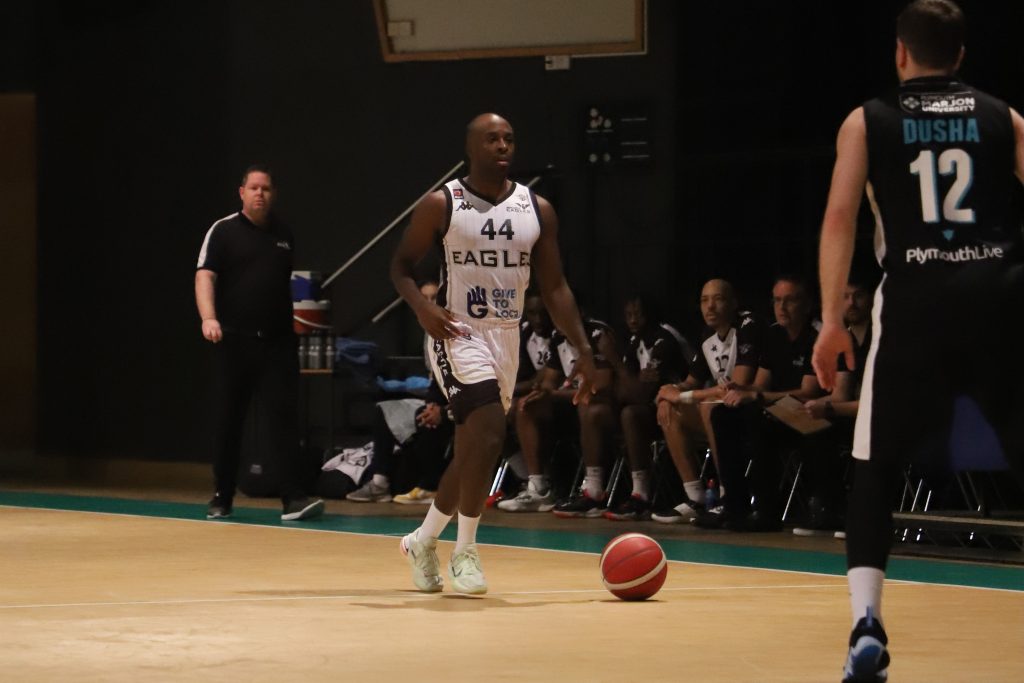 A look at the final statistic sheet shows Shelton, Peel and Johnson all had ten rebounds to go with their double digit scoring and Wes Person Jr. also found the points to take him into double figures at twelve.
Eagles outrebounded the Patriots by fifty to thirty-six and had twenty assists in the game to help them to the win. They outplayed the home side in every facet of the game to deservedly earn the victory.
This weekend has seen Coach MacLeod and his charges turn the corner and leave that difficult start to the season behind them. Now they can look forward to what is ahead with confidence and anticipation in their hearts and minds looking to confirm the potential this season's roster has.