Chris Bunten insists his refocused roster can prove the critics wrong after Newcastle Eagles closed out a classy win in Manchester.
The visitors were without Ebony Horton and Abby Lowe for the first time this season after the GB 3×3 stars quit the women in black earlier this week.
Watch Anna Popovic close the gap at the end of Q3 with jaw-dropping and buzzer-beating three:
And nobody expected depleted Newcastle to best the Mystics following a disrupted build-up to the club's first clash of 2022.
But the impressive Eagles shrugged off two surprise departures to lay down a marker ahead of next weekend's derby clash with Lowe's Durham.
"The players did an awesome job and I couldn't be prouder," said Bunten.
"Defensively we were pretty solid and it was so good to see such a committed all-round team performance.
"Everyone played and everyone contributed.
"I'm sure a lot of people will have looked at the news coming out of the club last week and counted us out against Manchester.
"But we never doubted ourselves and as a group we looked more connected than ever.
"I said before tip-off that we still have a very talented team and I didn't see anything to persuade me differently this weekend."
Both sides shrugged off extended Christmas breaks to play some explosive offensive basketball during an eye-catching opening quarter.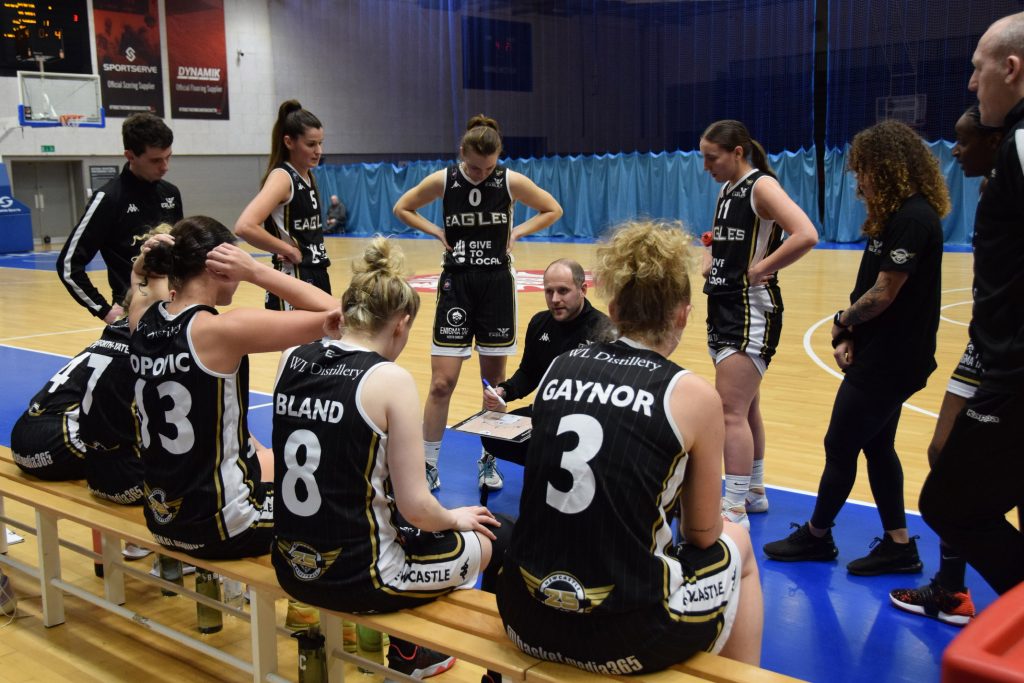 Newcastle edged the first period 18-16 only for the Eagles' offence to dry up during a far from convincing second quarter.
"I'd been expecting us to look like a team lacking match practice but it was the opposite once the game got underway," added Bunten.
"In fact, the rust only set in during the second period.
"That's when we looked at bit shaky and we started to turn the ball over.
"We only had ourselves to blame that we went into the half trailing by six but even then we all believed the win was possible."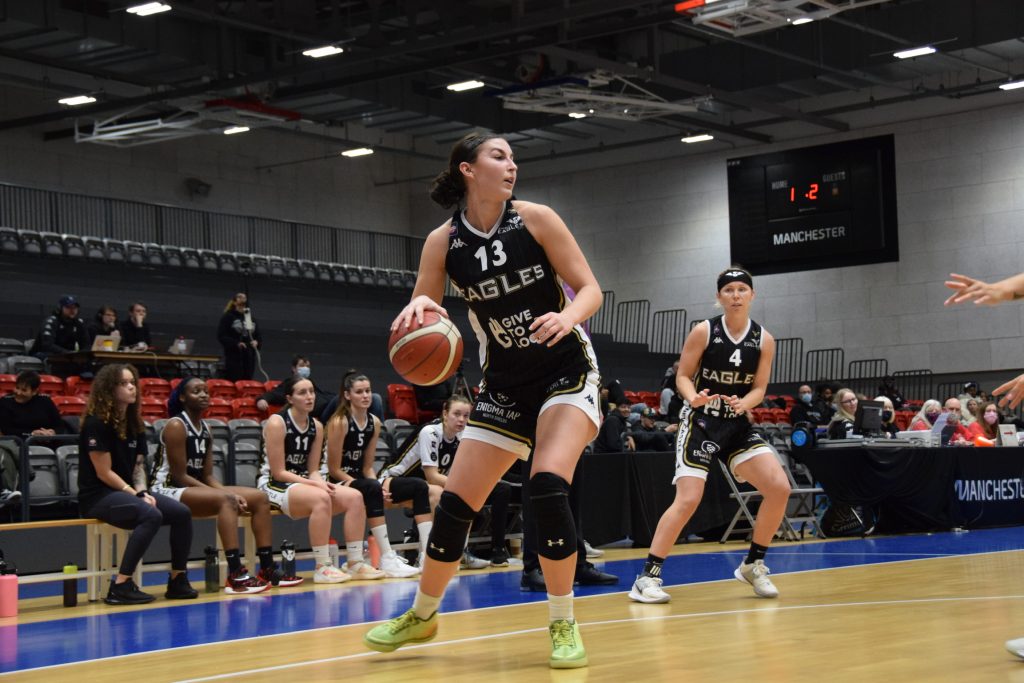 That belief proved well founded as the visitors won the second half 31-19 on the back of more locked-in defence and some outstanding shooting from beyond the arc.
In the light of leading scorer Horton's decision to swap Newcastle for Sheffield, coach Bunten admitted his team would need to find key points from elsewhere.
And it was backcourt general Maddy McVicar who answered the call against the Mystics as she sank five huge three-pointers in the fourth quarter.
"I'm not concerned when it comes to keeping our offence ticking over," added Bunten.
"Maddy can score big, Chloe [Gaynor] is a huge offensive threat and Jessica [Eadsforth-Yates] has already proved herself this season.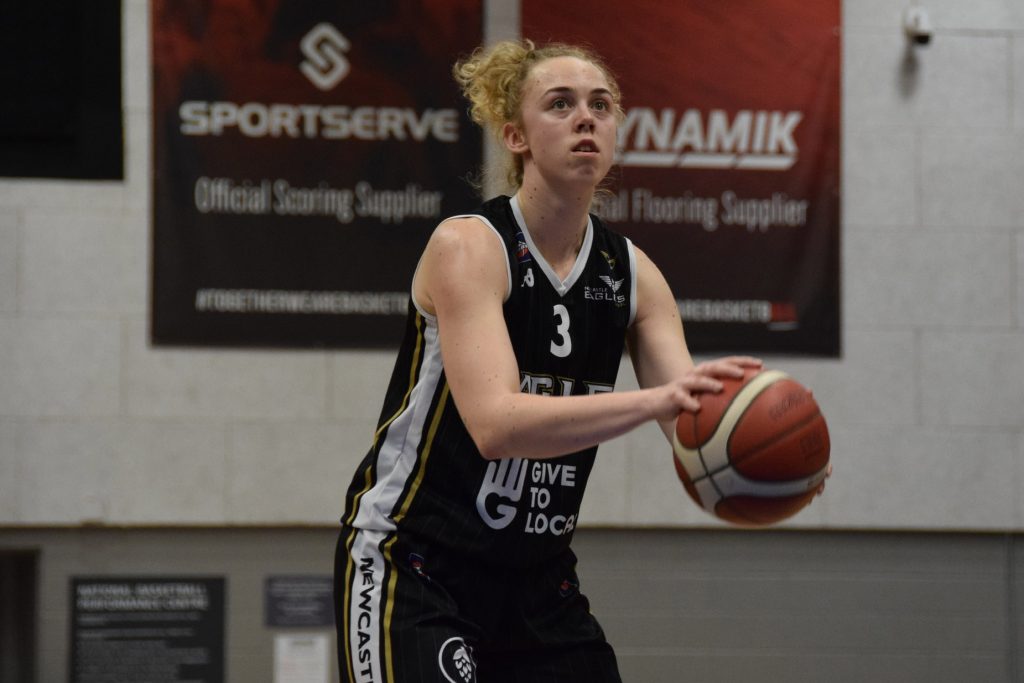 "The key is creating clear opportunities and we got some very good shots against the Mystics.
"The ball movement was fantastic but I loved our defence too. To restrict Manchester to 52 points on their homecourt was a huge achievement.
"I thought we did a great job restricting Georgia Jones, Dominique Allen and Lauren Thomas-Johnson.
"We were ranked second defensively before Christmas and I think people could see why given the way we put pressure on the Mystics."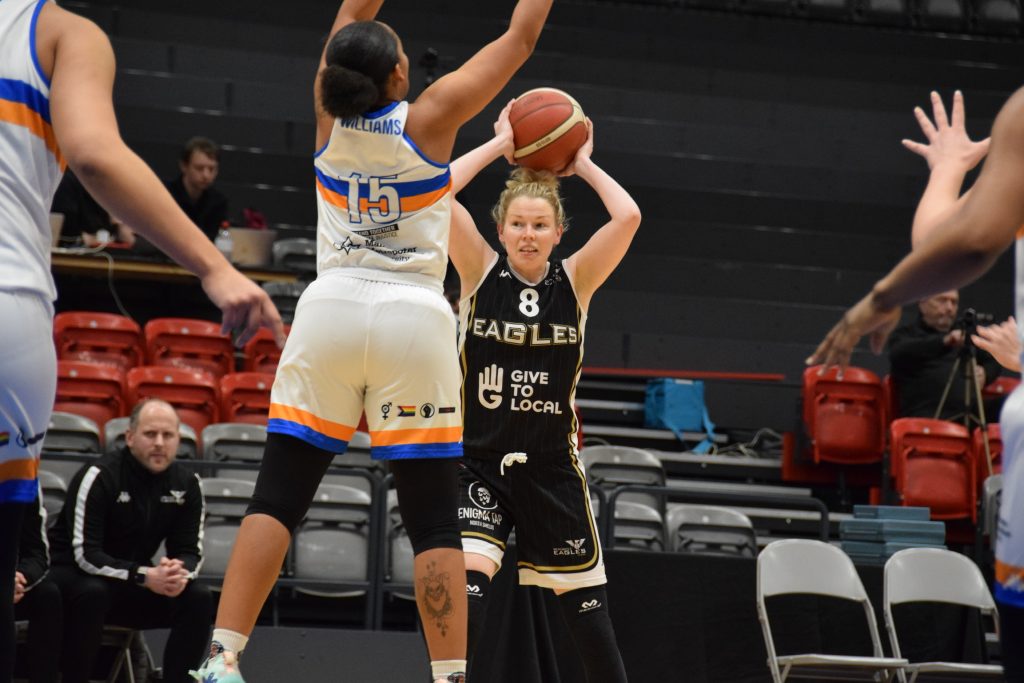 Durham are next up for Newcastle with Lee Davie's side due at the Vertu Motors Arena on Saturday for the latest instalment of this season's fascinating WBBL derby series.
Lowe will make a swift return to her former club on the back of a sensational 38-point debut for the Palatinates in yesterday's convincing 15-point win against Nottingham.
And Bunten admitted: "That was some performance by Abby but we know what she's capable of.
"We can only concentrate on our own game and that's what we'll continue to do.
"We've had the edge over Durham so far this season and we should be too strong for them inside."
Tip-offs for Eagles WBBL home games, including the local derby against Durham, are now at the new later time of 7:30pm and the outstanding fixtures yet to be rescheduled are set to be announced in the coming week.