Newcastle Eagles tip off 2022 without two familiar faces following the surprise departures of Ebony Horton and Abby Lowe.
Both players have one eye on representing England in the 3×3 tournament at this summer's Commonwealth Games in Birmingham.
And Newcastle head coach Chris Bunten is already focusing on a future without two of British basketball's rising stars.
"We face Manchester this weekend with a smaller unit but this roster is fully committed and ready for the challenge," he said.
"This is a group of players that wants to work with each other and for each other and I'm excited to see what we can achieve together in the second half of the season.
"Like most teams we've experienced a few challenges in the last week or two with players testing positive for Covid and last-minute changes to flights.
"We'll be missing Ebony and Abby this weekend but everyone else is back in the North East now and available for the Mystics game."
Lowe emerged as one of the standout stars of last season's run to the WBBL Playoff final but has struggled to secure significant court time during her second campaign on Tyneside.
Horton signed for the women in black in the summer and leaves the Vertu Motors Arena as Newcastle's leading scorer.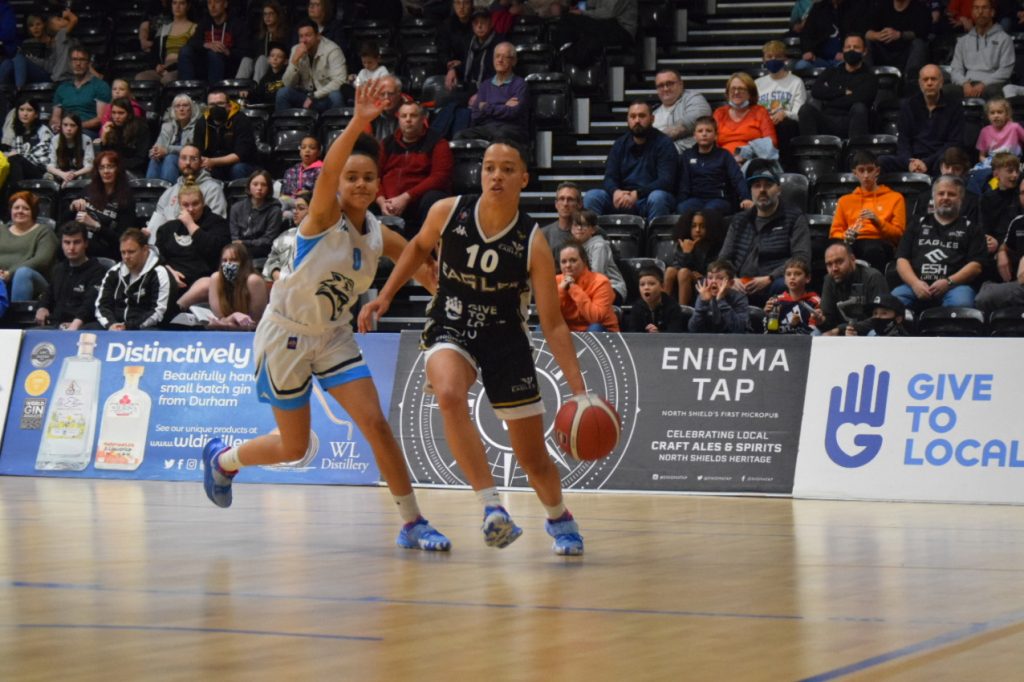 "Both players are in contention for the Commonwealth Games squad and they've decided the time is right to move on," added Bunten.
"Abby was outstanding for us towards the end of last season and clearly she is looking for more court time. That's understandable.
"Ebony has been our main scorer all season and she's obviously attracted the interest of other teams. We'll just have to find different scorers to fill the gap."
Bunten's blueprint for WBBL success this season centred on creating a core of hungry homegrown talent determined to prove the doubters wrong.
And although the exits of both Horton and Lowe have forced that masterplan to be tweaked, Newcastle still boast one of the most eye-catching rosters in the country.
Preparations for this month's WBBL Cup Final against big guns London Lions are in full swing following an extended Christmas break.
And Bunten added: "Two players have decided to leave the club but my job is to focus on the players who are still here.
"It's important to remember that there's still a huge amount of talent on this team and there's still a lot to play for this season."
Newcastle fans will undoubtedly feel a sense of déjà vu just 12 months after Mante Kvederaviciute and Lisa Koop quit the Eagles mid-season.
But the Tynesiders proved they could still mix it with the WBBL's best with a reduced roster after embarking on a memorable May Madness Playoff campaign.
And Bunten remains confident that history can repeat itself…starting with the Saturday afternoon clash at the Mystics.
"Manchester are a tough team and in Rheanne Bailey they boast one of the best guards in the country," he added.
"She's the heart and soul of that side and we know what to expect.
"I'm predicting a scrappy game and it will be a case of which team can knock down their shots most efficiently."
The Eagles at Mystics WBBL Championship clash tips off at 2pm and is free to watch on the WBBL YouTube channel.
Fans can now buy tickets for the WBBL Cup Final from the box office.