| | | | | | | |
| --- | --- | --- | --- | --- | --- | --- |
| Leicester Riders | 27 | 27 | 26 | 21 | 101 | Win |
| Eagles | 15 | 23 | 15 | 19 | 72 | Loss |
Newcastle Eagles had been looking to bounce back last night in Leicester after a poor showing last week at the Vertu Motors Arena had seen them lose heavily to Bristol Flyers last weekend. Unfortunately, it was the league leading Riders that were in their path.
The Riders have only lost two games all season and last night saw them take their league record to a perfect six wins out of six as they simply blew Newcastle away with a clinical performance.
Watch the full game on Sky Sports YouTube channel:
Games between these two sides have in the past been titanic close affairs. The tide though in the last couple of seasons seems to have turned and this was the second tine Newcastle have faced their great rivals this season and the second time they have lost heavily.
Looking to get off to a quick start and establish their defence early was the hope for the Eagles and when Corey Johnson netted his second basket of the game they took an early 4 – 2 lead. That was as good as it got unfortunately for Ian MacLeod's men as Leicester took over.
Early fouls for Duke Shelton didn't help the Eagles cause as he went out of the game within the first four minutes and didn't return for the rest of the first half. The Eagles simply allowed their opponents too many open looks and Riders got hot particularly from outside.
Their three-point shooting was the thing that began to open up the gap with Crandall showcasing his MVP talents to have an incredible twenty points by half-time. By the end of the first quarter, he along with Mo Walker had created a twelve-point gap at 27 – 15.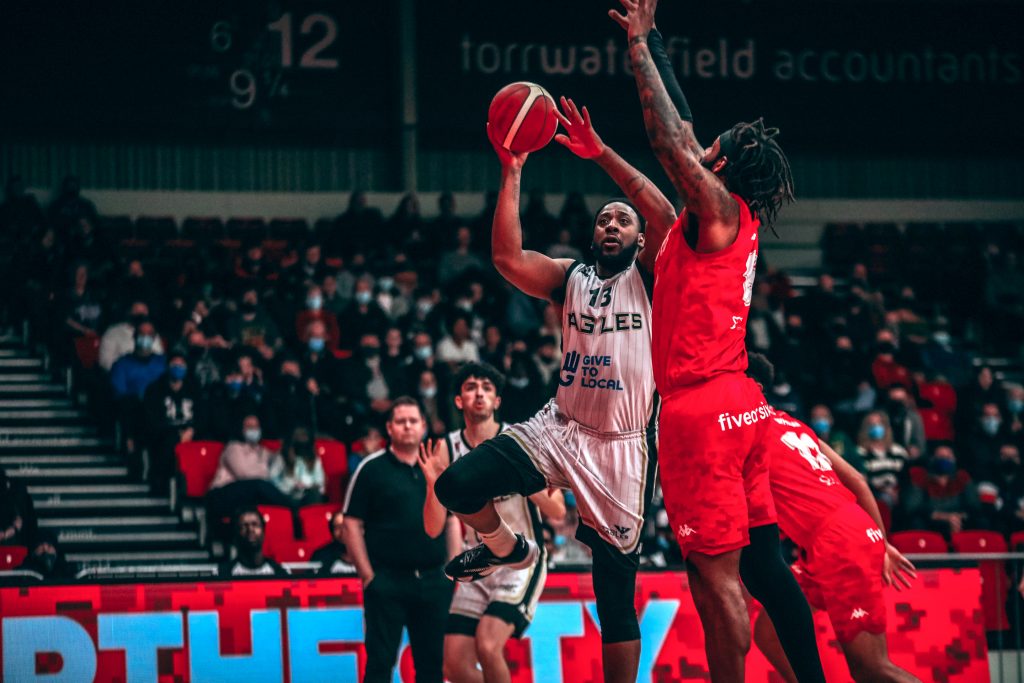 In the early going of the second it got worse for Newcastle and better for Crandall who appeared to be shooting baskets for fun and increasing his range at the same time. It was an avalanche of trouble for an Eagles side as Leicester went into a twenty-two-point lead at one stage.
That same stage had Eagles talisman and Captain Rahmon Fletcher scoreless but he finally found his groove and as the half ran down he came to the party leading his side with eight points to pull them back into the game.
However, the Riders still held sway and those early efforts in the second enabled them to take the second period by six points to lead 54 – 27 as the side's headed into the locker room to talk it over.
Had the half-time team talk worked for Coach MacLeod? It seemed it may have done as his side scored the first six points of period three and produced a couple of good defensive stops. The gap was down to fourteen and there was a chink of light for the visitors.
That chink of light though was extinguished as Rider's Marc Loving who didn't score at all in the first half knocked down back-to-back triples to open his account. By the time, the third period ended he went from zero to hero and had twelve points personal.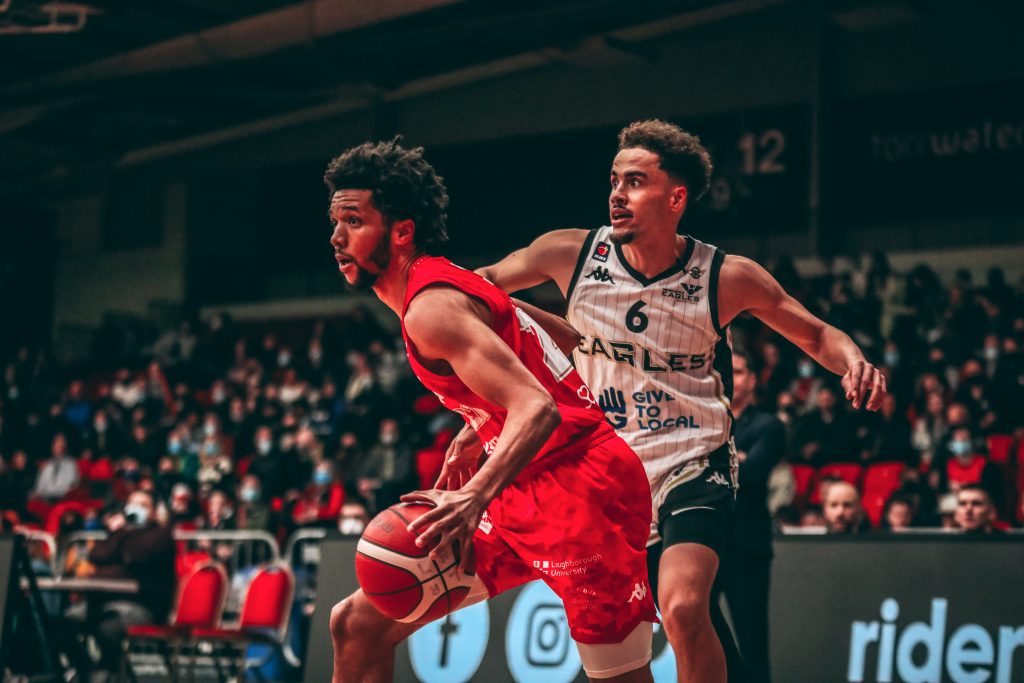 His efforts spurred his teammates into action and better ball movement, passing and cutting to the basket was just too much for Newcastle's passive defence as repeatedly the home team cashed in.
Another dominant finish by Leicester to the third meant they were out of sight by the end of the quarter taking it 26 to 15 and opening their lead to unassailable 80 – 53 with ten minutes to play. All that was left for Newcastle and their players was to play for pride in the final ten minutes.
Even then it was not to be as despite Leicester resting virtually all their starting five even managed to take the last period by two points to complete a comprehensive victory. For Newcastle it's easy to say it's back to the drawing board.
In reality though that's where they had been all week and they simply have not been able to draw up any answers to halt a worrying slide. At times their defence was too passive, they allowed Leicester too many open shots and in the end were a well beaten side.