| | | | | | | |
| --- | --- | --- | --- | --- | --- | --- |
| Newcastle Eagles Women | 8 | 15 | 10 | 15 | 48 | Loss |
| London Lions Women | 28 | 28 | 26 | 33 | 115 | Win |
Perhaps unsurprisingly the London Lions padded into the Vertu Motors Arena and ruined new Head Coach Matt Newby's opening stint on the Seriös Group Newcastle Eagles side lines.
But Newby is a realist and he knows that a game like this is not one that will define his tenure nor his side's season. What he does have now is 40 minutes of solid video to analyse his players and their performance.
That might ultimately be the biggest takeaway from a night when Newcastle were well and truly schooled at both ends of the floor from a London side that are going to take some beating by anybody at a domestic level this campaign.
Many felt that last season's Lions side was possibly the best to ever play in the Women's British Basketball League. This one may have taken that on board and want to prove and show their paces as they attempt to make history.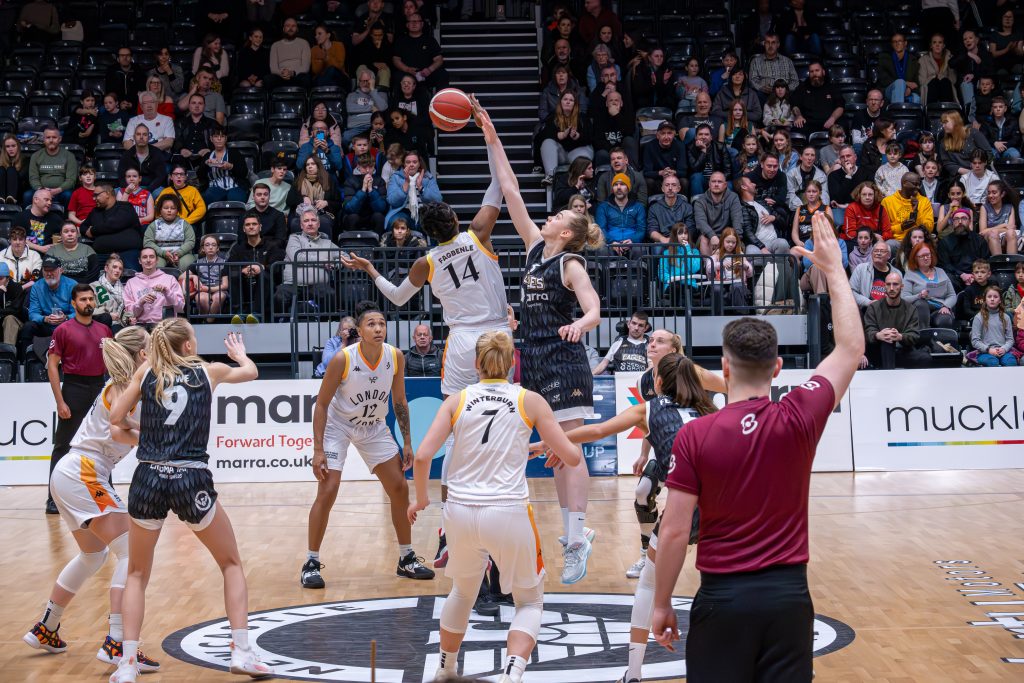 Already four games and four wins into their Eurocup Women's season they now go to two and zero in the domestic league and in a stacked roster may well have found an early candidate for league MVP in the incredible Karlie Samuelson.
The former WNBA star for Los Angeles Sparks put on a clinic of her own scoring 35 points including seven of ten from 3-point range. She was the game's outstanding star but was well supported by her teammates all of whom got on the score sheet.
For The Eagles it was tough going all night. Abby Lowe started well but always seemed to find her way blocked by two defenders.
Power Forward Katie Nolan did manage 7 rebounds to go with 8 points but it was Captain Marina Fernandez who led the way with 19 points in a fine personal effort.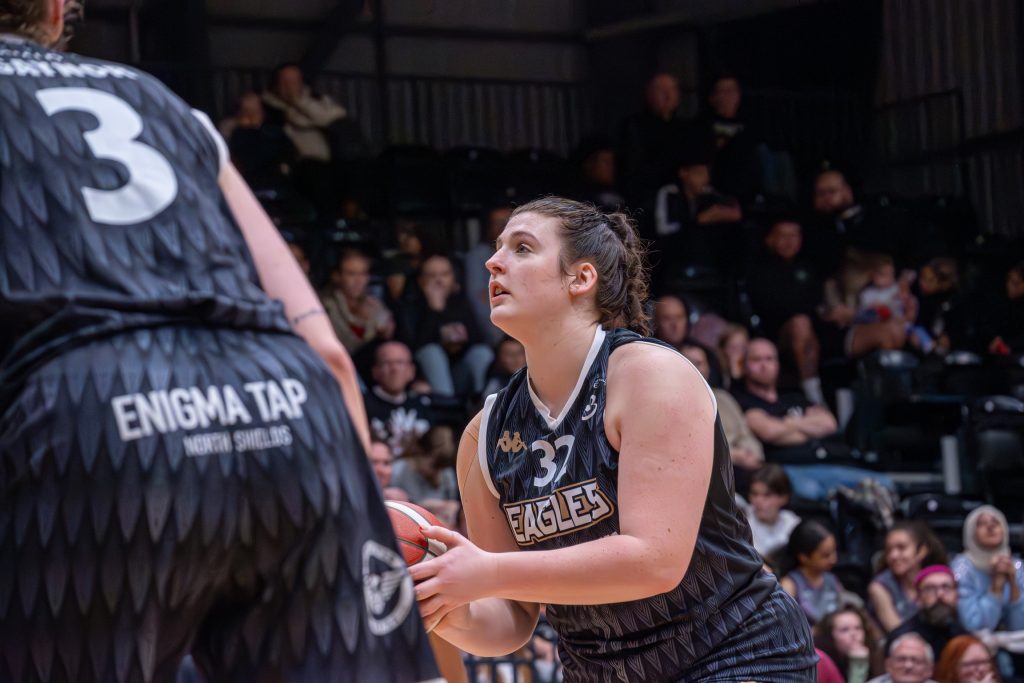 It was London's defence that laid the platform for their win. Time and time again plucking a defensive rebound and transitioning that into excellent clinical offence throughout a relentless 40 minutes.
Eagles actually didn't get on the board until 7 minutes and 3 seconds had elapsed in the first period. Lowe's three-point bucket the first score. By then London had already racked up 15 points of their own on the way to a 28 – 8 lead after one quarter.
It was virtually game over by then although Eagles did score 15 in the second period, Lions added another 28 and went into the locker room ahead by 33 points. It didn't get much better for Newcastle in the second twenty minutes.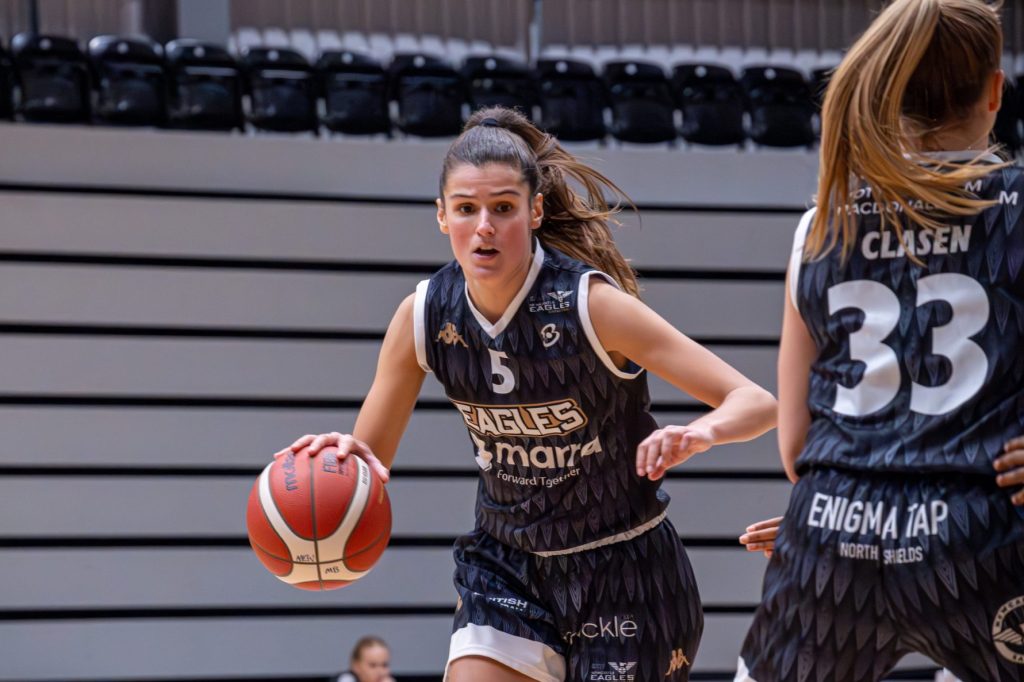 One of the things about this London side is that everyone is playing for minutes and wants to make an impact. They never slacked off at all and testament to their attitude was the fact they had their biggest haul in the final ten minutes with 33 points.
At the end of the day though this game was about Matt Newby having a chance to see his players in a game situation and both the team learning from him and he learning about them. There's certainly no need for him to and they to feel too down hearted.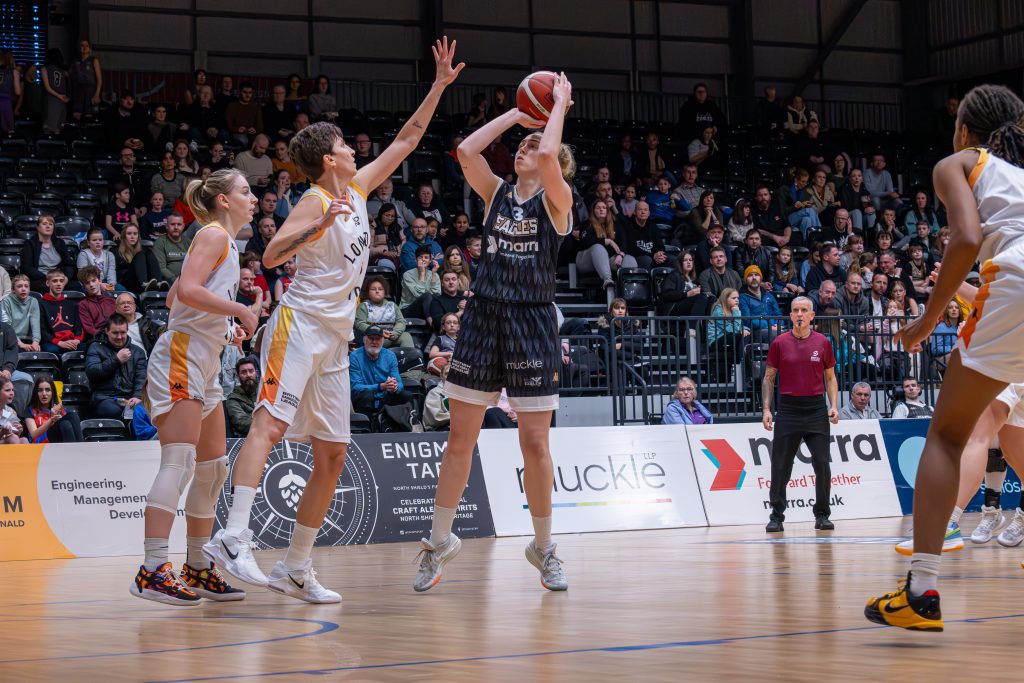 One thing Newby will take is that his team never let their heads go down and were still playing as hard as they could at the end of the forty minutes as they had at the start of the game. There's no doubting this Eagles side has character and a togetherness.
If they can sit down analyse their strengths, build on them and look to eradicate the mistakes they can move forward in the way the franchise hopes they can. Early days but not dark days and plenty to work on for Newby and his players.