Newcastle Eagles WBBL made it three wins in a row albeit over three different calendar months to secure a place in the Trophy Quarter Finals. 
It will mean a last eight matchup against Essex Rebels on a date and venue to be confirmed.
Watch the full Eagles vs Wildcats game:
The Eagles win over the Nottingham Wildcats was the second time they've beaten the Midlands outfit this season the last one back in November at home on the WBBL Championship. This one though was on the road and whilst never 100% comfortable, it was well deserved.
The WBBL had taken the decision to hold a unique and inventive opening round to this season's Trophy competition. Eight games spread over two days all at the same venue, the University of Essex in Colchester.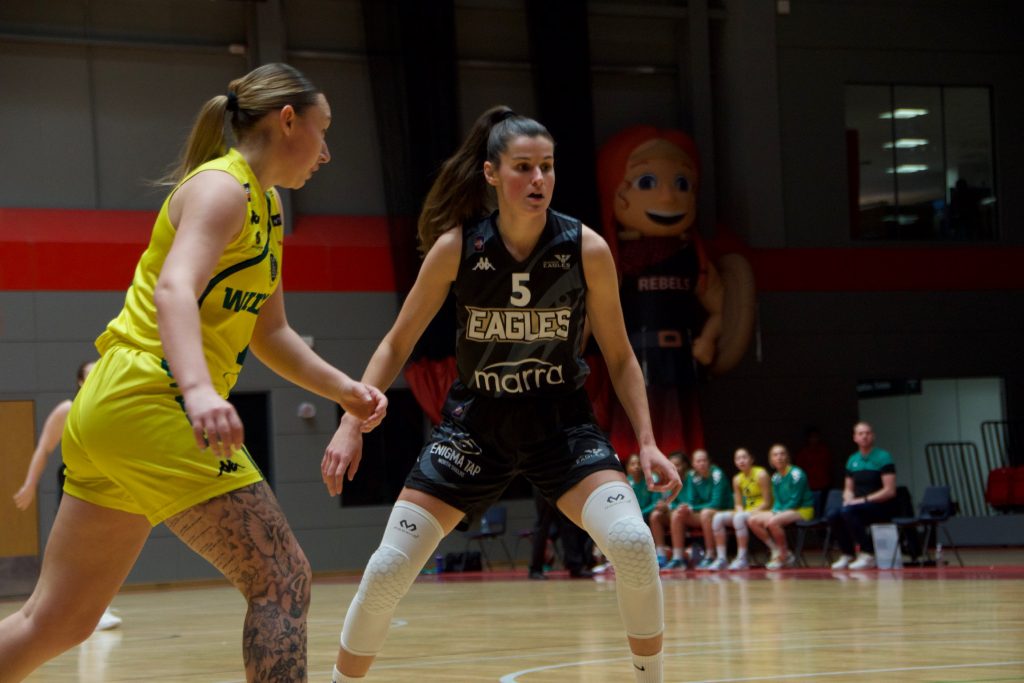 Whilst it was a laudable concept and focused attention on the Women's game for the weekend it meant a long, long travel for Noelia Cacheiro's ladies as they set-off south very early on the Sunday morning.
Perhaps that long journey, a fact Cacheiro was concerned about when she previewed the game, was a factor in a lacklustre opening period from the Girls in Black particularly at the defensive end.
Nette Lewis did get it going early for Newcastle with their first six points to give them a one-point lead before Wildcats hit seven unanswered to move six in front. Eagles took a time-out rallied and replied with seven straight of their own to retake the lead.
However, the Wildcats just looked as if they had additional energy and with Newcastle seemingly unable to stop them, Nottingham closed out the period with a 13 – 4 run to lead by eight points.
Slowly under the prompting of guards Maggie Justinak and Captain Marina Fernandez the Eagles found the feet, their rhythm and range and went to town in the second ten minutes. Katie Nolan joining Lewis inside to pound away at the Wildcats defence.
From outside Newcastle hit six triples in the ten-minute period and runs of 14 – 6 and 13 – 2 saw them soar to 35 points in the quarter turning the game around and taking an impressive nine-point lead at 57 – 48 into the locker rooms.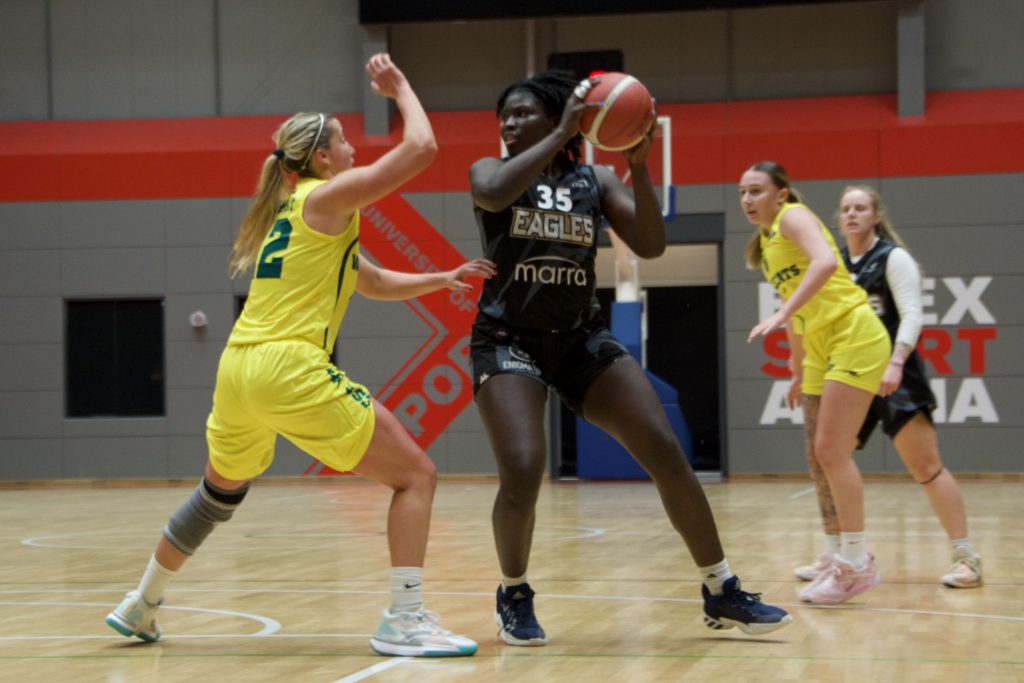 After a free-flowing high-scoring first half the second opened much quieter with both sides improving their defence to slow each other's prolific offence down. The Eagles did though have the better of things and managed to stretch their lead to 68 – 52 at one stage.
Nottingham came back well though in the quarter and cut that gap to ten at 72 – 62. It meant Newcastle had sneaked the period by a single point but it also setup a big final stanza.
The Eagles with good control and cool heads managed just about to keep the Wildcats at bay in the final reckoning although Nottingham did launch a final effort that saw them cut the gap to 84 – 80 with 59 ticks left on the clock.
Fernandez showed a captain's poise to through a dagger pass to a wide-open Chloe Gaynor under the Nottingham basket and her lay-up meant a six-point gap that was always going to be unsurmountable.
So, it proved. Eagles closing the game out to take a superb win on the road and book their place in the final eight of the WBBL Trophy in fine style.
Eagles had four players in double figures with Justinak leading all scorers, Fernandez added 7 rebounds and 7 assists to her scoring tally whilst Lewis had a huge 15 rebounds for an excellent double-double. Nolan just falling a rebound shy of joining her in that category as she added 14 points.
There's no doubting the potency of this Eagles offence at this moment in time. What they need to do is add some defence and then it could be a very exciting 2023 for Noelia Cacheiro and her players.