| | | | | | | |
| --- | --- | --- | --- | --- | --- | --- |
| Newcastle Eagles Women | 21 | 12 | 12 | 23 | 68 | Loss |
| Nottingham Wildcats | 22 | 22 | 17 | 27 | 88 | Win |
If character alone won you honours and games then this gutsy Newcastle side would have comfortably qualified for the end of season playoffs.
Unfortunately, it doesn't its points that count at the end of forty minutes and Newcastle couldn't produce enough to take the victory their play-off hopes needed.
A catalogue of misfortune and injuries have plagued Noelia Cacheiro's side all season long and this game was no different. Eagles already were down to seven fit players before tip-off and that became six when improving American Layne Murphy went down in the warm-ups.
It left Cacheiro with yet another headache before a ball was tipped. You could almost say that if it weren't for bad luck then this Eagles side would have no luck at all. Yet, they still battled and battled and it was only in the end stretch that Nottingham's superior numbers took over.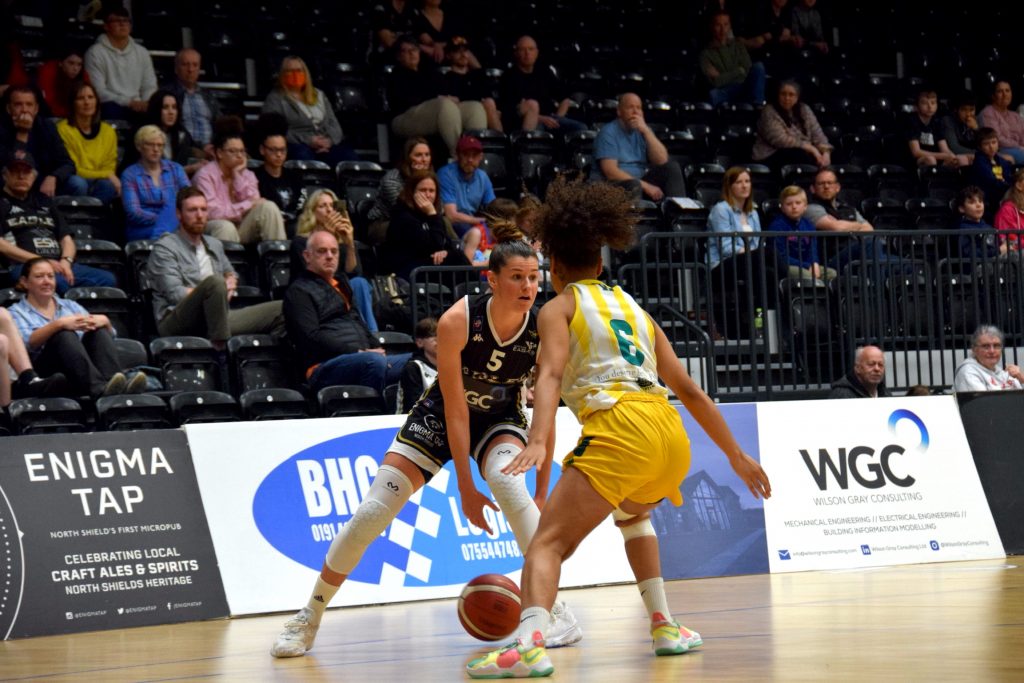 The Wildcats before this week started were hanging on to a play-off spot. Wins over Sevenoaks Suns, Durham Palatatines and now the Eagles have jettisoned them into a solid play-off spot that their undoubted talent and scoring power deserved.
For Newcastle it is perhaps the end of the play-off road for this season even though they have three games left to play. There is another reason which it makes it even more difficult. Dora Cipcic who has literally just made it back into the roster went down with a really bad injury in the final quarter that makes her a huge doubt for today's game against Essex Rebels.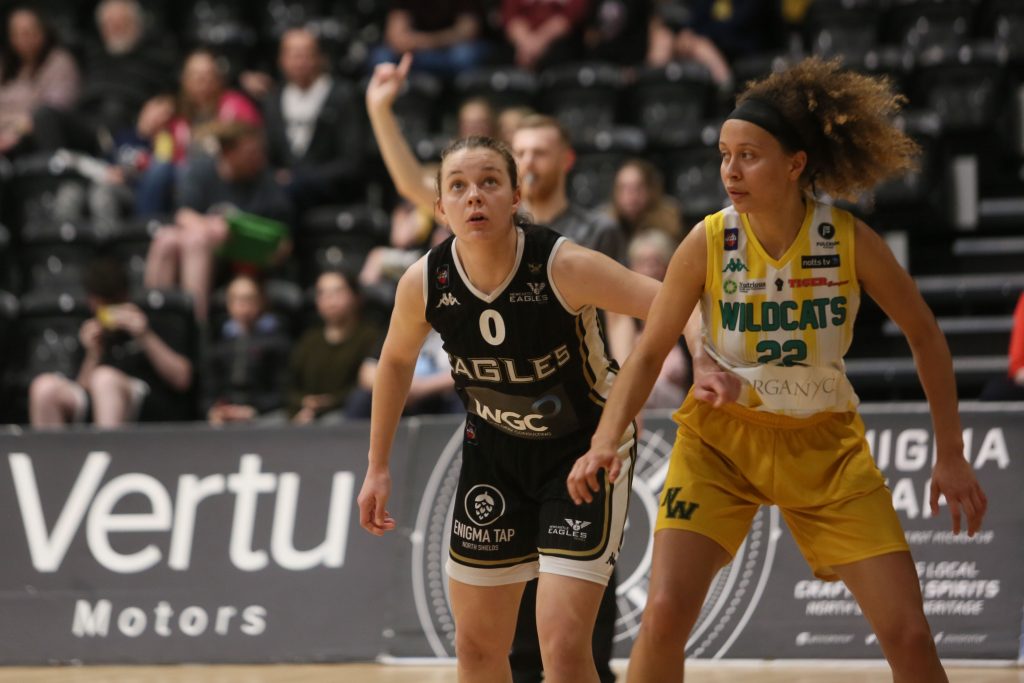 With Eagles down by so many there will be huge rollcall for Cacheiro before she knows what she has to face a Rebels side that are also looking for a play-off spot.
But for this game it was Nottingham that had enough to take an important road victory which over the forty minutes they clearly deserved despite Newcastle putting them under pressure early on and staying with them all the way until Cipcic's late injury took the game away.
Down by only a point after the first quarter 22 – 21 with captain Marina Fernandez-Pardo and Maddy Mcvicar already scoring heavily and Chloe Gaynor active on the boards the Eagles had matched the Wildcats all the way.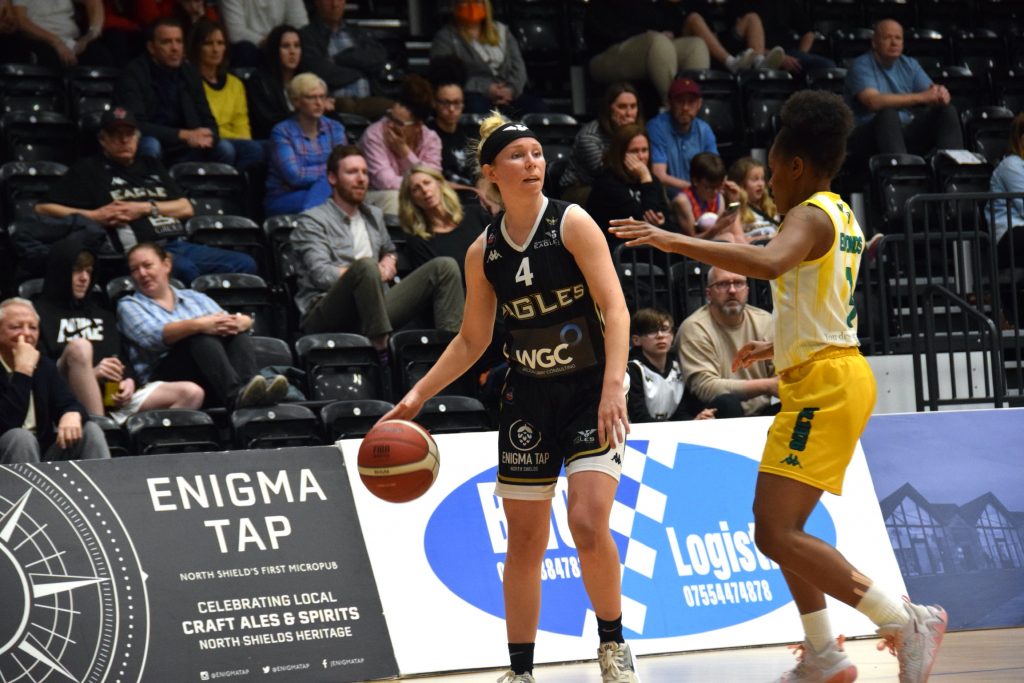 The second saw Brooklyn Pannell show real form from down-town and with her three-point efforts helping her side combined with lockdown defence on the Eagles' scorers it meant Nottingham established a double-figure lead at 44 – 33 to take into the locker rooms.
That Newcastle stayed the distance in the second quarter for so long was down to their tenacity and willingness to stay together. Several times they got back within single figures but Nottingham were efficient and held strong to always find an answer.
Eagles made one last foray in the final quarter but Pannell kept scoring and received good support from Jahnae Gyles and Praise Egharevba who added 17 massive rebounds to her 12 points for a fine double-double. Then Cipcic went down and with her the Eagles last hope.
Nottingham march on and credit must be given to them as they finished their game with Durham on Saturday late and then had an early drive up to Tyneside for this game. They will be delighted with their weekend's work.
For Newcastle it's a heroic effort that needs to be applauded and praised but in the end it was always going to be one that had an inevitable result.
Tickets for the Easter Monday home tip-off against Essex Rebels at 4pm are available on the box office and on the door.