Report: Eagles vs Surrey Scorchers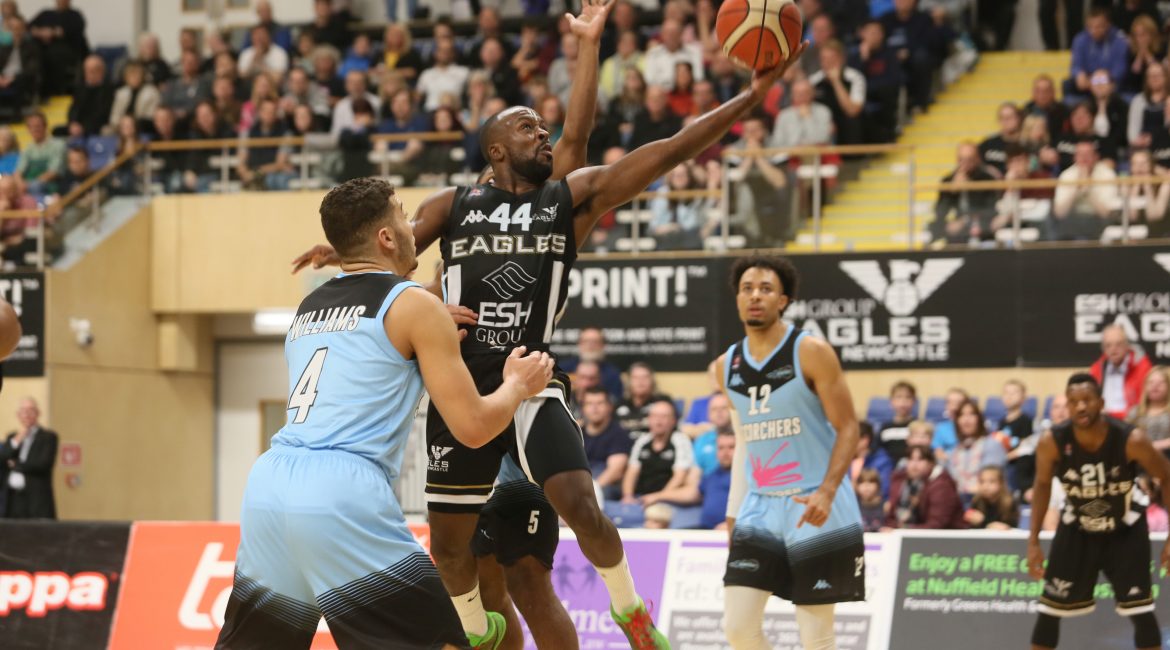 Where Newcastle had locked down London City Royals with a stifling display of defence a fortnight earlier, struggling Surrey were allowed too many easy looks, too often during a surprisingly competitive opening period.
Flournoy had already taken Moses to task in front of the home bench after the former Cheshire man had let slip an impressive start and the next target of his ire was never far away. Moses is by no means the first Newcastle player to feel the full force of a playcaller renowned for his very public debriefs and he won't be the last. But the experienced forward still looked a little perplexed at the ferocity with which Flournoy made his point.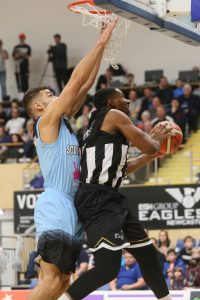 It was probably a point well made. And Moses' response was riveting as he slipped back into the offensive groove to lead all scorers with 15 points heading into the half – thanks, in large part, to an explosive 120 seconds from a red hot Fletcher. The two-time BBL MVP had been biding his time prior to a series of questionable refereeing calls midway through the second quarter. Stung by what he clearly saw as a number of baffling injustices, Newcastle's returning favourite chose to redress the balance by bringing his own brand of exhibition basketball to Sport Central.
Watch Victor Moses' two-handed slam dunk:
As the clock ticked down towards the break, Fletcher looked more like a prima ballerina than a pro baller as he teased his rivals with the kind of twinkle-toed magic that made Strictly Come Dancing's Dame Darcey Bussell a household name. As far as sorry Surrey were concerned this was more a case of The X Factor meets Great British Bake Off as the Eagles' maverick entertainer thrilled his fans with a series of utterly sublime dishes.
Moses had been the recipient of the tastiest as he began to dominate in the paint and everything pointed to the wilting Scorchers running out of steam. BBL basketball on a Friday night in Newcastle is about as far removed from the overblown theatre of the All Stars jamboree as it is possible to be. It's serious stuff. And 'serious' was written all over the faces of a side determined to build on a 58-42 halftime lead.
Watch the post-game Facebook Live interview with Victor Moses:
Moses had arrived on Tyneside with a reputation for scoring big and when a fadeaway jumper took his tally to 23 – with four minutes remaining in the third – another huge haul looked on the cards. With double figure rebounds for good measure, the Eagles' clutch close-season signing looked every inch the cult crowd favourite in waiting.
Moses bowed out with 29 points and 13 boards while Fletcher added 13 assists to his 13 points. Surrey will argue the opposite but this was an Eagles match made in heaven.