Report: Eagles vs London City Royals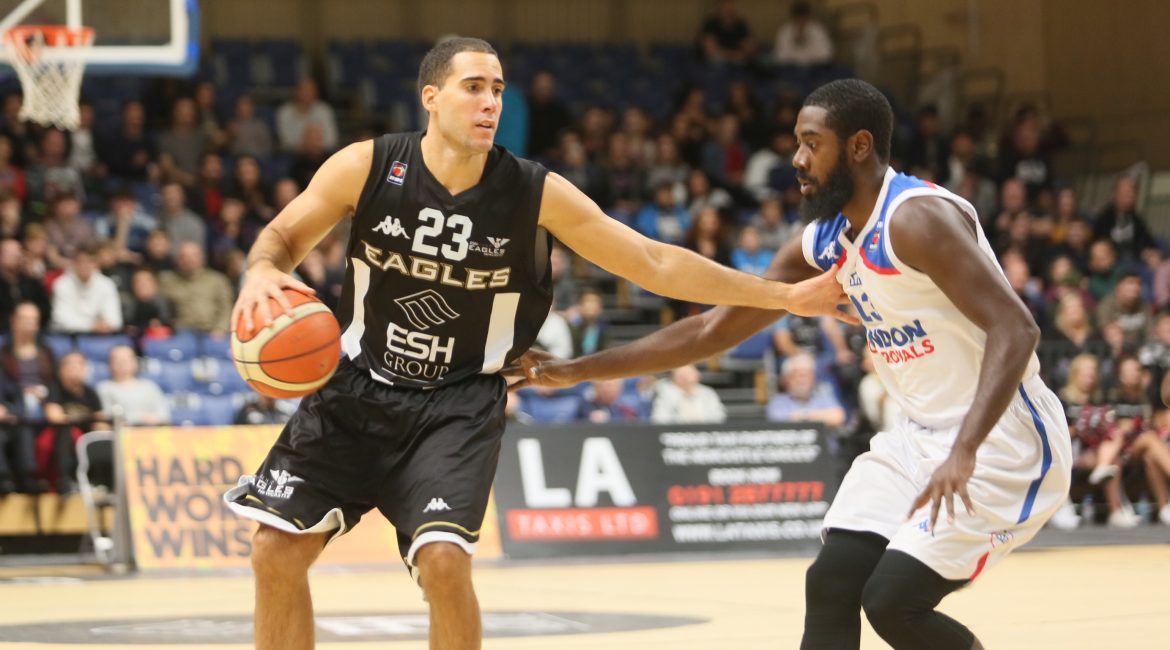 Watch the post-game interview with Kyle Williams and Jeremy Smith:
Newcastle never looked in danger of relinquishing the lead – let alone dropping points – as Fabulous Flournoy's remodelled men in black blitzed a team that had swept aside Bristol, Surrey and Manchester on their way to the BBL summit.
Significantly, the Eagles pointed the way to their title-chasing rivals by completely neutralising the attacking threat of the league's leading scorer.
Matthew Bryan-Amaning arrived on Tyneside with a big reputation and an even bigger points haul but from the outset Newcastle's tactics were clear: keep the Great Britain international off the glass and restrict every opportunity inside.
It took more than four minutes before the top flight's most prolific scorer bagged his first point – a streaky free throw opening his account. But with Victor Moses for company every time he claimed possession, Bryan-Amaning struggled to make his presence felt.
The 30-year-old has more stamps on his passport than the Royals have Championship points, having plied his trade in 10 different countries during his seven years as a professional.
But all the overseas experience in the world hadn't prepared Bryan-Amaning for a thorough examination of his offensive credentials.
In one show of particularly strident defensive strength eight minutes into the opening period, Moses and co. triple-teamed the Royals' well travelled talisman and the sense of frustration was clear for all to see.
Bryan-Amaning might have had things all his own way during London's unbeaten start to the season. But the crestfallen forward was benched in the final minute of a one-sided first quarter with nothing more than that single point from the bonus stripe to show for his nine minutes on court.
Newcastle had locked down Bryan-Amaning and opened up a 13-point advantage heading into the second quarter. It was a scintillating statement of intent from Flournoy's new-look roster with Rahmon Fletcher and the Williams brothers – Jamal and Kai – leading the charge at the offensive end.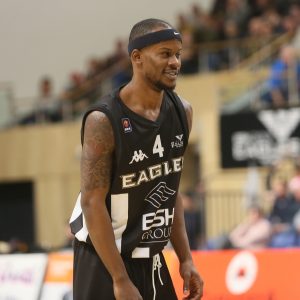 New boy Jeremy Smith, signed after a successful trial with the Eagles last week, had opened his account with a smartly taken two and Drew Lasker made an instant impact as a popular starter. Worryingly for the visitors, Newcastle looked like a team yet to move out of second gear.
One glorious coast to coast score – initiated by Defoe after the veteran forward pinched possession from the hapless Bryan-Amaning – saw rookie Kyle Williams hand off to Lasker as the hosts opened up a 33-17 lead. It was fluid, stirring hoops.
The Eagles led by 18 points at the half and when Will Neighbour was fouled out 68 seconds into the final quarter the hosts had opened up an eye-catching 78-48 lead. With five minutes remaining no fewer than six Newcastle players had hit double figures and for the second weekend running Flournoy's men put a century of points on their shellshocked opponents. For Garbelotto, the consultation period starts now.
The next home game is two weeks away with the journey to the Copper Box next weekend for the British Basketball All-Star Championship, but tickets for the next BBL encounter are on sale and you can get the best value tickets by signing-up to the newsletter: