Report: Eagles vs Manchester Giants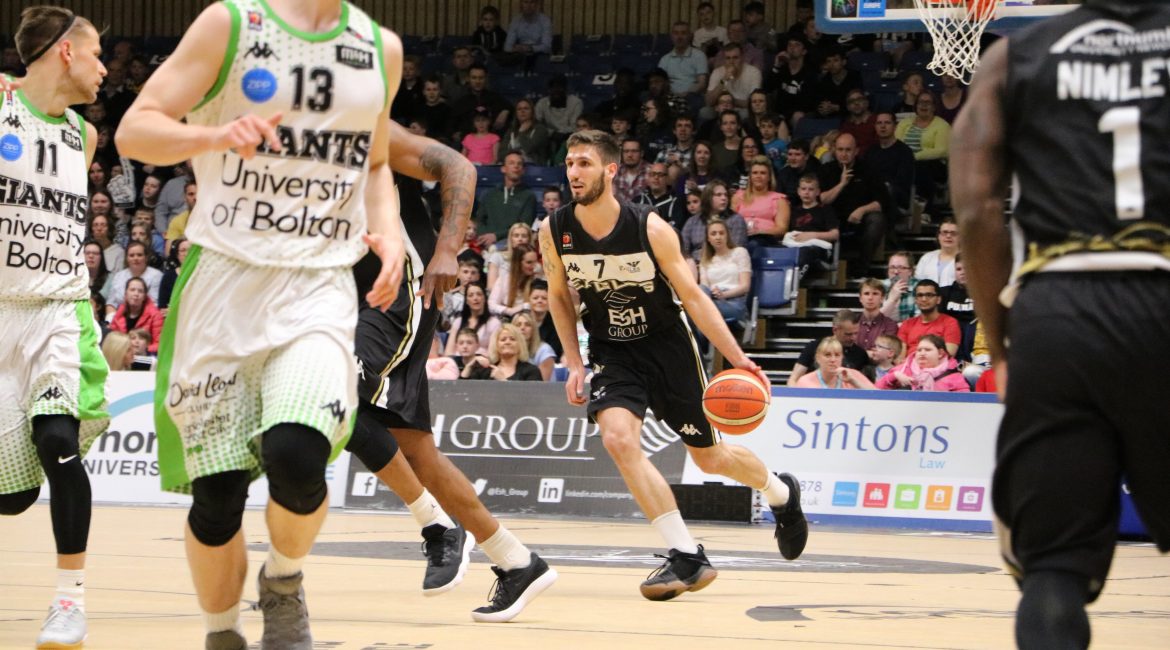 | | | | | | | |
| --- | --- | --- | --- | --- | --- | --- |
| Eagles | 25 | 22 | 22 | 30 | 99 | Win |
| Manchester Giants | 19 | 7 | 21 | 21 | 68 | Loss |
And the Eagles head north of the border to face top four foes Glasgow Rocks on Sunday relieved that a season ravaged by injuries didn't take a further turn for the worse.
With Drew Lasker back to strengthen Newcastle's bench following a largely frustrating spell at the Commonwealth Games, it was two players who failed to board the Gold Coast plane who set the first quarter alight.
Captain Darius Defoe started his first game since February and announced his homecourt return in style with the first two points of the game. Moments later Kai Williams, a surprise omission from England's senior squad, hit brilliant back-to-back threes as the hosts established an early 8-2 advantage.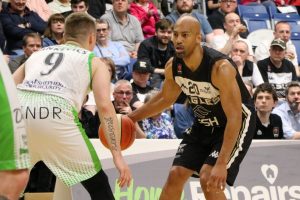 A Newcastle side looking to secure second spot heading into the post-season were clearly on a mission to nullify Manchester's threat early on. With player-coach Fabulous Flournoy far from fully fit, Lasker juggling jetlag with a niggling knock, Jaysean Paige sidelined for the second successive fixture and the Rocks clash looming large this was a match where winning would only represent a partial victory.
Successful game management was of equal importance to a club battling fresh setbacks every week. An apparent cut above Saah Nimley's left eye suggested the Eagles had narrowly escaped yet another potential blow but the busy guard brushed off any injury to boss Newcastle's backcourt in typically bullish style.
Nevertheless, with Paige's ankle injury a source of ongoing concern, Flournoy can ill afford further absences. Watching Defoe fall heavily at the defensive end with three minutes of the opening quarter remaining drew gasps of concern from the Sport Central stands but the veteran forward returned for the second period with a point to prove.
That the Giants had trimmed the hosts' lead to six at the end of the first must have been a source of some frustration for Flournoy. The Eagles could – and should – have established a double-digit lead against the BBL's second-bottom club but normal service was resumed during a ruthless run to the half.
Newcastle led 47-26 after 20 minutes with Lasker and Flournoy both playing pivotal roles in ending the match as a contest. It had been rumoured that the latter would not play again this season after suffering an ankle injury but 22 minutes against Worcester last Friday and another significant run-out against the Giants proved that the selfless New Yorker is in no mood to allow personal pain to limit any professional gains.
Flournoy's numbers might not have amounted to much but the irrepressible forward's contribution to the Eagles has never been about statistics alone. Even in the autumn of his career, Newcastle's player coach has the ability to inspire his team-mates and frustrate his rivals. Any time Flournoy is on court is a good time for the Eagles.
Manchester trailed by 22 heading into the final period and Newcastle extended their lead to 30 points with two minutes on the clock. Jure Gunjina threatened to spoil a good night's work when he became embroiled in a late spat with the fouled out Clayfell Harris but on a night when just about everything went right for the rampant hosts even a brief loss of self-discipline failed to take the shine off a welcome win.