| | | | | | | |
| --- | --- | --- | --- | --- | --- | --- |
| Bristol Flyers | 20 | 15 | 18 | 27 | 80 | Loss |
| Eagles | 26 | 17 | 24 | 20 | 87 | Win |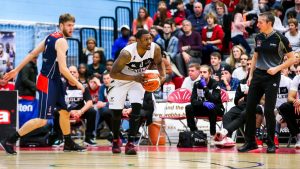 Esh Group Eagles Newcastle opened the New Year with a tough road win down in Bristol tonight, writes Jeff King. After a long journey it was always going to be hard and in the early stages Newcastle did struggle but did enough in the middle part of the game to seal another crucial win.
Head Coach Fab Flournoy pulled a surprise in his starting line-up replacing Kai Williams with Terry Martin who was rewarded for his top-scoring 21-point effort in the previous week's win at Sheffield.
The Eagles also went in to the game without Jure Gunjina who had twisted an ankle in practice causing him to miss his first game of the season.
Bristol opened the scoring on the night but Zarko Jukic quickly levelled for the visitors before the home side showed great energy and intensity to force the early pace as The Eagles adjusted to their new starting line-up.
The Flyers led by eight at one stage and were good value for that, but this Eagles side has lots of ways of scoring and led by Jaysean Paige responded with a 14 – 2 run to take their first lead of the night.
That run included back to back triples from Saah Nimley and Kai Williams and when Drew Lasker laid in the last basket of the first quarter, Eagles led 26 – 20.
Early buckets from Jamal Williams and Nimley in the second period saw Newcastle take their lead out to 30 – 22 before Bristol came back strongly and on an 11 – 2 burst re-took a one-point lead.
Paige once again steadied the Newcastle ship scoring six of nine unanswered points, a Kai Williams triple included, Martin netted his first points of the game to end the first half on a high for the visitors who took an eight-point advantage in to the half-time team talk at 43 – 35.
The Eagles really broke the game open in the third quarter. After Bristol had scored the first four points of the second half, Newcastle responded with a Martin triple that sparked a 12 – 1 burst topped off with a Nimley triple to put them up 55 – 40.
Bristol cut it back to eleven, but Newcastle were in the ascendency now and another Nimley triple gave them a 16-point lead before Bristol ended the third period with a basket to make it 67 – 53 to the away side with ten minutes to play.
Once again Flyers tried to rally but a Kai Williams buzzer-beating triple started a 9 – 0 effort from Fab Flournoy's men that gave them their biggest lead of the night at 76 – 57 and seemingly in a comfortable place.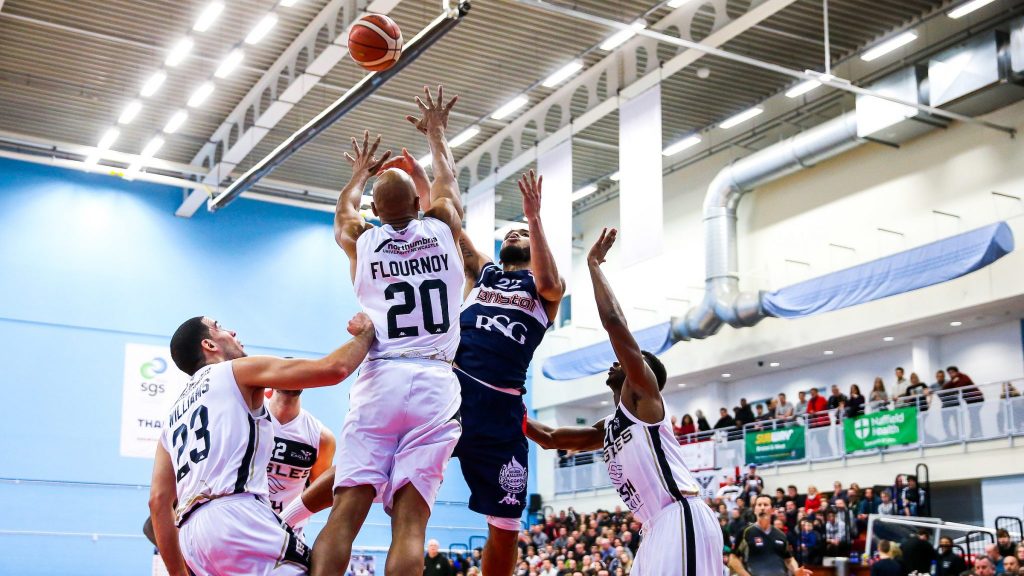 Jordan Davis of the home side had other ideas and he hit successive triples that fired up the home side as they battled back to within seven points at 80 – 73. But, time was running out and The Flyers had to stop the clock by fouling.
Eagles trusted the top-scoring Paige with the ball and his five of six free-throws in the closing stages was enough to help his side hold off Bristol and take a win that was a lot more comfortable than the final score suggested.