Report: Eagles 97-68 Cheshire Phoenix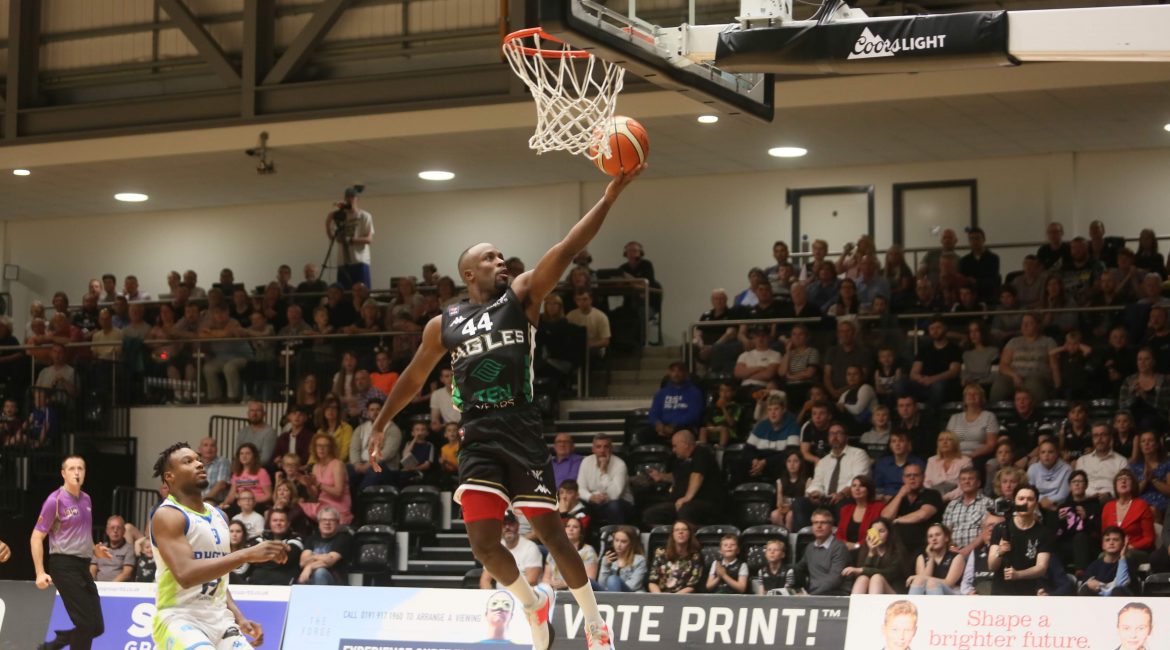 But few could have predicted such a confident stroll to victory against a backdrop of pre-match problems.
Prior to tip-off neither Rodney Glasgow Jr nor Nick Schlitzer had been able to secure the documentation required to make their BBL Cup debuts.
And there was a doubt over the eligibility of young gun Sauveur Kande after the 17-year-old was added to Newcastle's roster earlier in the week.
Sade Aded Hussein and Themba Yabantu both failed to suit up after the pair were ruled out with injury.
And that left interim playcaller MacLeod with a huge headache as he approached his first competitive clash at the helm.
With just seven available players, Fabulous Flournoy's successor faced an immediate test of his coaching credentials.
But one crumb of comfort for Newcastle's Geordie boss was the appearance of Bronx bruiser John Mitchell in a physically intimidating starting five.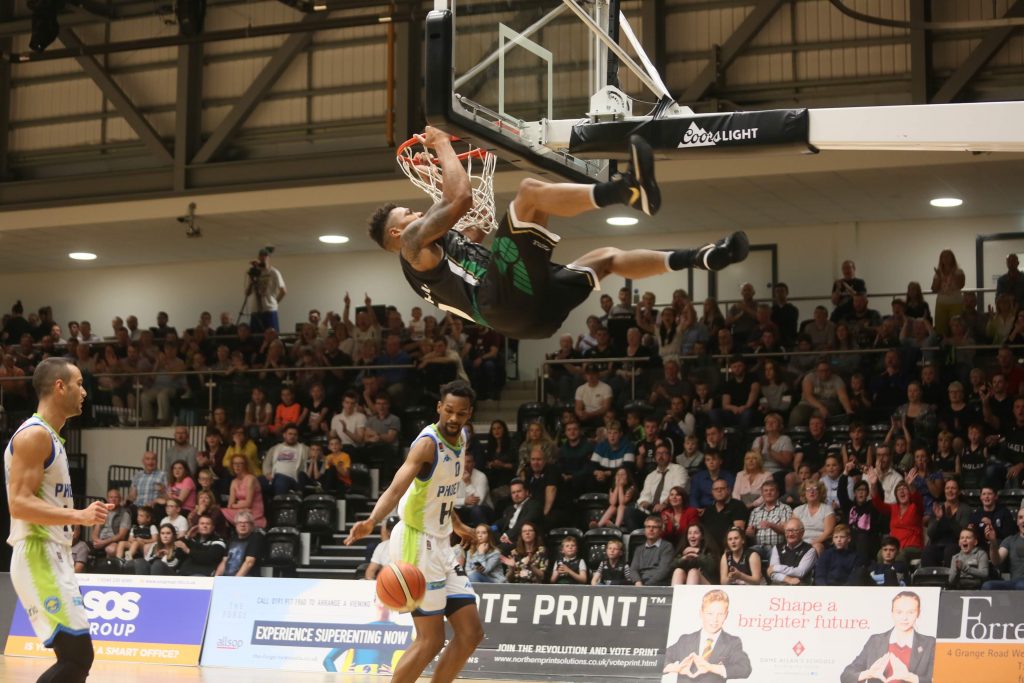 The pumped-up rookie lined up alongside fellow close-season capture Mike Morsell and Eagles veterans Darius Defoe, Drew Lasker and Rahmon Fletcher.
But given the litany of pre-match setbacks facing a franchise in transition, nobody could have expected the lightning start which paced the impressive hosts.
Newcastle – wearing a commemorative black and green kit celebrating a 10-year association with key sponsors Esh Group – raced into an 8-0 lead within 60 seconds.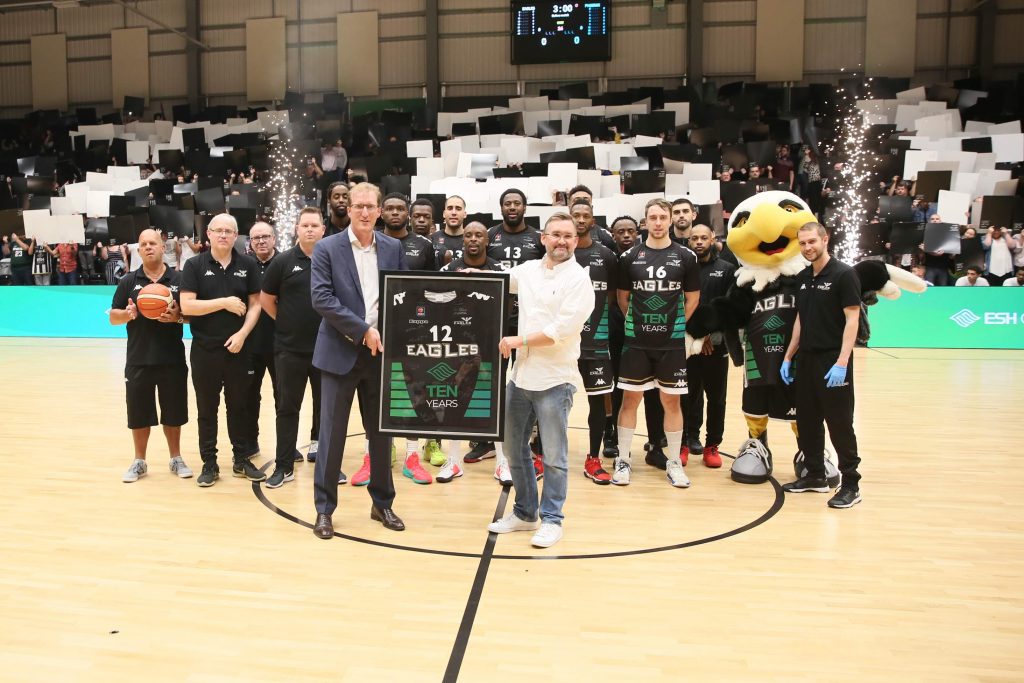 And it was two-time BBL MVP Fletcher who had all eight points as the busy American punched through the Phoenix defence at will.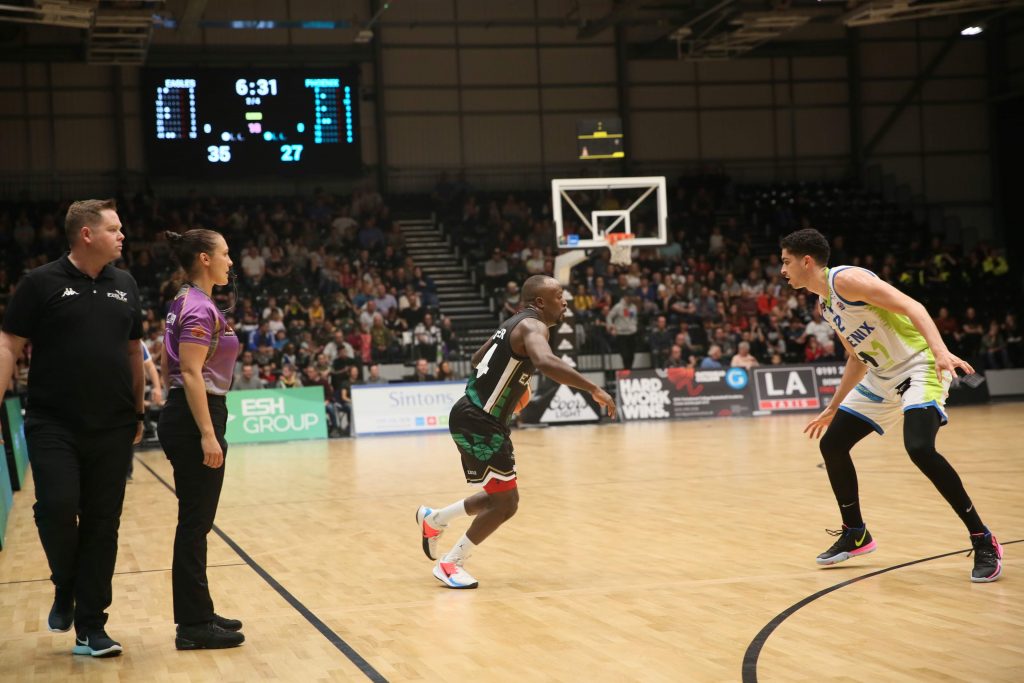 Cheshire fought back to within four points before Mitchell rammed down a dunk from a Fletcher assist. But that eye-catching score was bettered by Morsell who somehow emerged from a pack of white shirts to sink a buzzer-beating two.
Newcastle led 28-21 heading into the second quarter and a lead built on staunch defence and some truly exciting offensive invention was fully deserved.
But would the short-handed Eagles be able to maintain their high-pressure game?
In a word, yes.
Stretching their lead to 20 points with two minutes of the half remaining, MacLeod's men were in complete control. Fletcher went into the break with 19 points and six assists while Morsell added three rebounds to his 11 points.
And Defoe? Celebrating the start of his 16th season in some style, the canny forward claimed 10 points, four rebounds, two assists and a remarkable four steals in 17 minutes of first half action.
If the Phoenix were banking on fatigue setting in, Newcastle's magnificent seven were having none of it. In fact, the relentless hosts somehow found an extra gear during a thrilling third period with Fletcher moving on to 26 points and 11 assists and that man Mitchell one board away from a debut double double.
Cheshire trailed 82-50 heading into the final quarter – a scoreline that barely made sense given coach MacLeod's pre-match problems. And all five Eagles' starters took double-figure hauls into the decisive stanza on what was proving to be a simply sensational night of top flight hoops.
In the final analysis Defoe and Fletcher both deserved credit for trademark double doubles. But it was Mitchell's abrasive debut that had fans buzzing – the US import's 13 points, 10 rebounds, four steals and two blocks in just 26 minutes one of the most memorable debuts in Newcastle history.