| | | | | | | |
| --- | --- | --- | --- | --- | --- | --- |
| Eagles | 15 | 16 | 17 | 28 | 76 | Loss |
| Sheffield Sharks | 29 | 22 | 23 | 25 | 99 | Win |
Nobody expected a second BBL blowout in eight days at the Eagles Community Arena.
But after struggling Manchester were put to the sword the previous week, it was Newcastle who suffered the defeat on a disappointing night to forget.
Battered, bullied and forced onto the back foot by the Sheffield Sharks, this was no way to prepare for tomorrow's traditionally tough trip to Glasgow.
And it was difficult to recall an occasion when the most successful franchise in British basketball history was reduced to damage limitation before the first half was even done.
Sheffield, of course, had won five of the last six matches between two heavyweight northern rivals and arrived in the North East determined to keep that run going.
After dumping Newcastle out of the 2019 playoffs at the quarter-final stage, the South Yorkshire club claimed back-to-back BBL Cup scalps earlier this season.
And the Sharks' most recent triumph against the Eagles – another blowout 93-69 victory – always suggested this would be a tough test for head coach MacLeod.
So it proved.
Watch the post-game interview with Eddie Matthew and head coach Ian MacLeod
Indeed, Sheffield's Indian sign over Newcastle showed no sign of waning during a fiery first quarter dominated by the visitors.
In truth, the Eagles only had themselves to blame as inexplicable hesitancy and individual errors allowed the Sharks to gain an early foothold.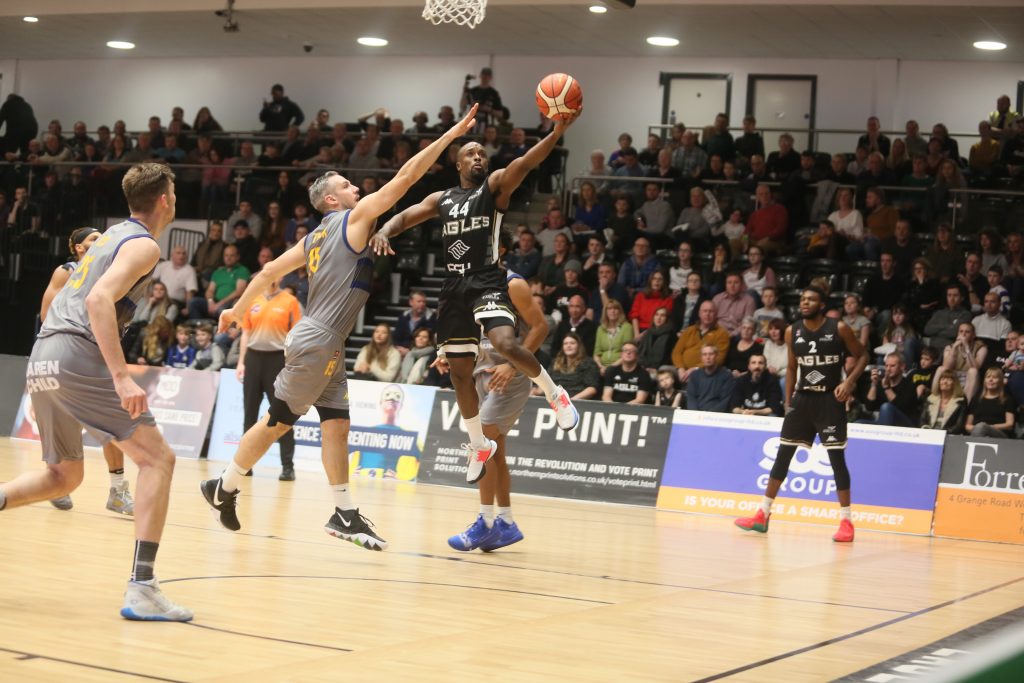 The ECA faithful became enraged with a flurry of questionable calls and it was the busy officials' decision to hit two-time league MVP Rahmon Fletcher with a third foul inside the first nine minutes that prompted outrage.
But the Eagles' problems ran far deeper than temporarily losing their talismanic leader before the conclusion of the opening quarter.
A strong start from centre CJ Gettys had been successfully snuffed out by the ageless Mike Tuck after the long-serving forward made an instant impact from the bench.
And Mike Morsell faded fast following an all-action start – an early two his only score during a frustrating first period.
Fletcher's foul count compounded the misery for Newcastle fans struggling to recall a more disastrous 10 minutes at their new home – or anywhere.
Sheffield led 29-15 heading into the second quarter and things swiftly went from bad to worse for the horribly out of sorts home side.
Fletcher was reintroduced in the 16th minute but lasted just 120 seconds before a fourth foul forced a tactical return to the bench.
And with their playmaker in chief inactive, the last thing the Eagles needed was the loss of another player more than capable of mounting that much-needed comeback.
With Fletcher still seething, Morsell was called for an unsportsmanlike foul after appearing to tug on Mackey McKnight's shorts.
And moments later an unconvincing flop earned the Towson graduate a game-ending technical.
The combination of the two offences resulted in an instant ejection and left Newcastle under all sorts of pressure heading into the second half.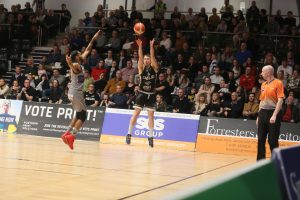 But Eagles fans knew that the officiating was only part of the story. Indiscipline and indecision were the unforgivable traits of a first half to forget.
Trailing 51-31 following 20-minutes it seemed the only way was up for Newcastle.
But in truth it was game over on Tyneside long before the whistle sounded to start the third quarter.
Fletcher delivered a masterclass in game management to avoid that fifth and final personal foul.
Gettys grabbed another double double and local favourite Eddie Matthew sank 13 points in 15 colourful minutes. Seeking any other positives would simply be clutching at straws.