| | | | | | | |
| --- | --- | --- | --- | --- | --- | --- |
| Caledonia Gladiators | 18 | 17 | 18 | 24 | 77 | Loss |
| Eagles | 12 | 26 | 25 | 20 | 83 | Win |
Whisper it quietly, The Newcastle Eagles are still alive in the Play-Off race. A week ago, it seemed unlikely as three wins from four games was the least they needed.
A week on and they could head to Plymouth on Sunday with a chance to snatch the eighth and final play-off place of the Patriots on their home court. To do that two things need to happen.
Firstly BBL regular season Champions London Lions need to beat The Patriots at home on Friday night and then The Eagles have to take the victory in Plymouth on Sunday afternoon by nine points.
A scenario after a season where there has been much to forget for Marc Steutel's men that didn't look possible. But after beating Caledonia home last Friday and then on the road on Thursday they now have every chance.
Newcastle have won three of their last six BBL Championship games and actually took the season series 3 – 1 over a Caledonia side that have not only won The BBL Trophy but are also fourth in the league table.
Perhaps after all, although coming late, this Eagles side does have that potential and ability that so many pundits believed it had. Certainly going into Sunday's game they may even be labelled as favourites to take the final play-off place.
Of course, nothing in professional sport is ever a certainty. But contrast Newcastle's 50/50 form rating with that of Plymouth's. The Patriots have only beaten bottom-of-the-table Surrey in their last eleven games and are seemingly in free-fall.
That said they did beat Newcastle back in February on their home court by five points so the Eagles know Sunday could and almost certainly will be a battle royale.
Of course if Patriots did do the unimaginable and take down The Lions on Friday night then all of the previously outlined scenarios would be out of the window and Newcastle would make the long, long trip to the South West with just pride to play for.
The chips will fall where they fall. But for now The Eagles have rolled the dice in the last chance saloon and seen their numbers come up big style after this superb win in Glasgow.
They had gone into the game without leading scorer Javion Hamlet and an offensively disjointed first quarter saw them down by six at 18 – 12 and missing their talisman. But, they dug deep and found the right defence coupled with brighter offence to turn it around.
The nudged in front with a big second period to take a 38 – 25 lead into the locker rooms at half-time and had the momentum swinging in their favour as Hasahn French and Justin Gordon controlled the boards and Kyle Johnson led their scoring.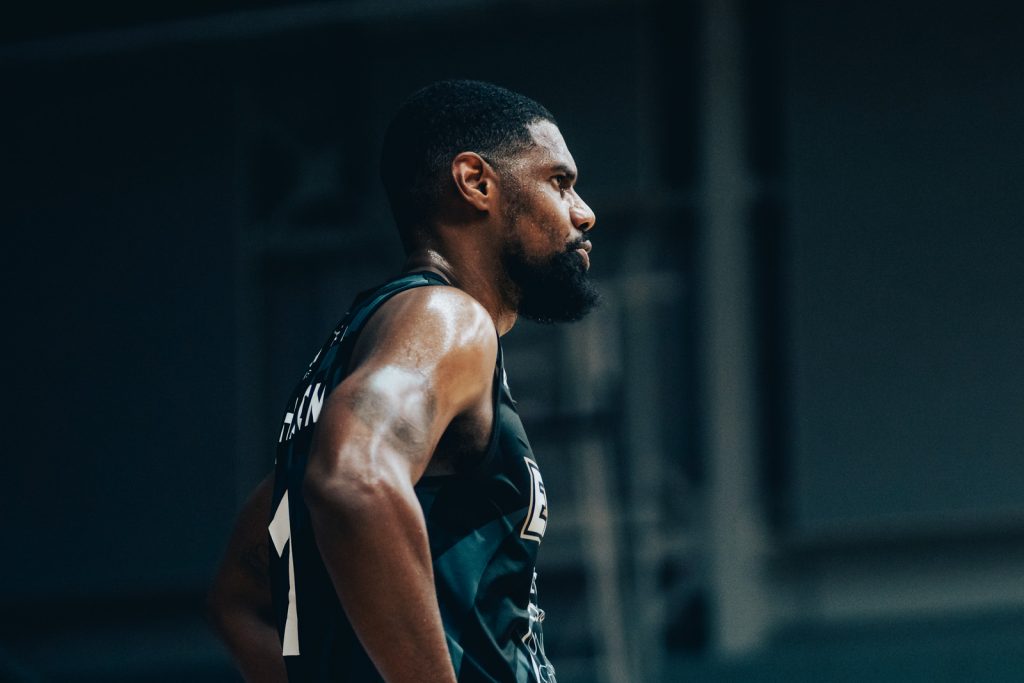 French also chipped in with important and decisive points and the support from the always forward-driving David Cohn and excellent contributions from the bench from Jermel Kennedy and Captain Darius Defoe stunned the home side.
Newcastle continued to pour on the pressure through the third quarter and forged further ahead to lead by ten points going into the crucial fourth and final quarter. A quarter that so often this season has been their nemesis.
Not this night as they kept up the pressure to actually lead by fourteen at one point and then kept their nerve and composure down the stretch to hold off a late Gladiators charge.
It meant Steutel's men took a memorable win that makes post-season play still a distinct possibility and it could even be back in their own hands as they look to London to give them a hand in their quest to complete an unlikely scenario.
Watch the highlights from last nights win over Caledonia