| Date | Time | League | Season |
| --- | --- | --- | --- |
| October 2, 2021 | 7:00 pm | Women's Regular Season | 2021-22 |
Hotshot Ebony Horton has called on more WBBL coaches to place their trust in homegrown talent after a stellar start to the season for Britain's leading female ballers.
Newcastle Eagles' close-season capture led the way for her new club with a combined 44 points and 10 rebounds in last weekend's season opening double header in Durham.
And Horton took pride of place in the WBBL's first All Star five of the new campaign alongside three fellow Brits.
The former GB Under 20 international is expected to retain her place in head coach Chris Bunten's starting five ahead of tonight's league opener against Oaklands Wolves at the Vertu Motors Arena.
And she said: "To trust British players and, in our case, to have a deep bench of predominantly British players makes a real statement.
"Chris has placed his faith in young, homegrown talent and I think more coaches could follow his lead and do the same.
"In our case we're really benefitting from instant chemistry based on a shared experience.
"And I think it's a pattern that's starting to play out across the league.
"Four of the players in the inaugural All Star five are British and that's fantastic to see.
"I've never been there before and to share a platform with my former Manchester team-mates Helen Naylor and Georgia Jones is a big thing for me.
"They are two players who I have huge respect for and it feels like I'm heading in the right direction if I'm in that kind of company."
Horton was quick to play down 48 hours of huge personal success as she looked ahead to Newcastle's first homecourt clash of the season.
But it was impossible to ignore the Eagles' standout star of the weekend as she destroyed Durham's defence last Sunday.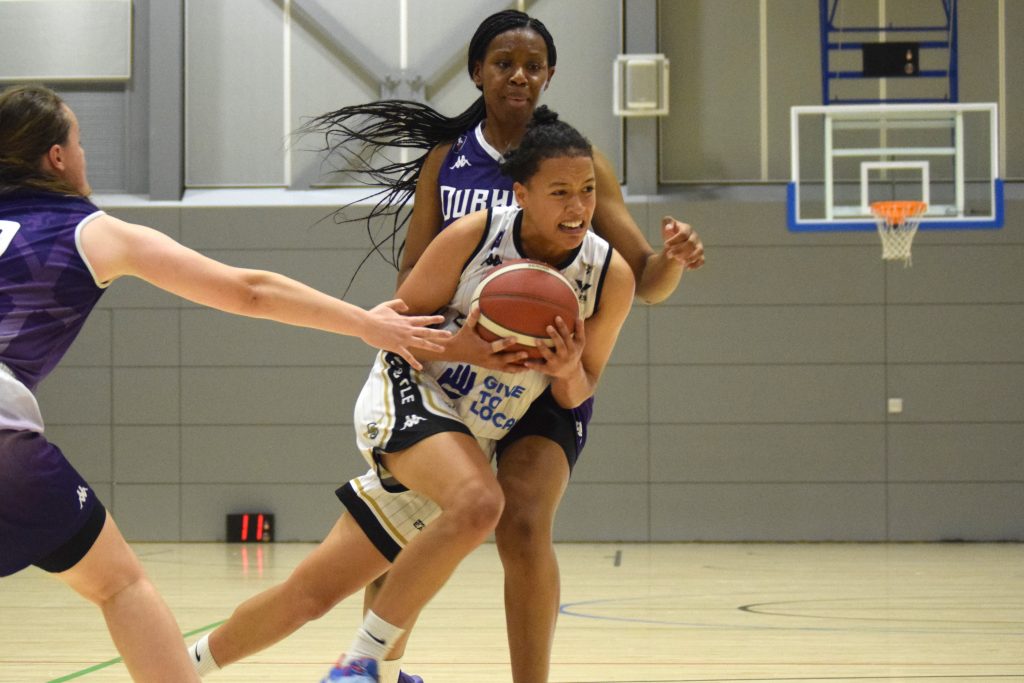 "It was exactly the way that we wanted to start the season," added Horton.
"Our aim was to win both games and we got the job done.
"In truth we weren't happy with some of the things we did against the Pride on Saturday and Sunday was a chance to correct some errors.
"The third quarter against Durham was a statement. I came away with 31 points but I couldn't have done it without my team-mates.
"As a team we're getting better day by day and the more we learn, the more we'll improve.
"What we do know is that every single one of us can go hard and give 100% every time we step on court because of that strength in depth.
"Chris knows when to rotate players in and out and I'm sure we'll see the same against the Wolves.
"Our only goal going into that game is to beat Oaklands. It's as simple as that."
The Wolves endured a winless start to their season following defeats to Leicester, Cardiff and expansion franchise Gloucester City Queens last weekend.
And Oaklands will have to contend with the double whammy of an in-form Eagles side and a partisan VMA crowd as they seek to avoid a fourth straight loss.
"I've been to watch all of the men's games so far and I absolutely love our homecourt," added Horton.
"I'm so excited to get out on court with supporters in the stands. It's going to be a special night."
Tonight's WBBL Championship action tips off at 7pm. Tickets are still available.