| Date | Time | League | Season |
| --- | --- | --- | --- |
| March 27, 2022 | 4:00 pm | Women's Regular Season | 2021-22 |
Chloe Gaynor has conceded Newcastle cannot afford to let many more opportunities slip through their grasp with the business end of the WBBL season approaching fast.
The Eagles' centre hauled down a mammoth 15 boards against Caledonia Pride as Friday's The Big One attracted a record-breaking crowd for women's hoops.
But Gaynor's Herculean effort under the glass wasn't enough to prevent the border raiders from picking up a 65-51 win at the Vertu Motors Arena.
And the Newcastle star admitted the hosts will need to start stronger and execute better when Manchester Mystics arrive on Tyneside this afternoon with a 4pm tip-off.
"There's a real sense of urgency within the locker room right now," said Gaynor, who added five points, three assists, two steals and a monster block to her Friday night haul.
"We have to hope that a disappointing defeat against the Pride rouses us to put things right against Manchester.
"We simply have to start winning games now. You look at the table and it's a situation where every match has become must-win.
"The Mystics are a well-drilled team but they won't throw up any surprises. We know what to expect.
"It's about what we're going to do and how we're going to do it. Once we figure that out we'll take care of business."
Few could fault Gaynor's attitude and application against a disruptive Pride roster but a return of one from five on shooting from the floor clearly frustrated one of the finds of Newcastle's season.
And she added: "It was a tough night for everyone.
"We started off very slow and handed Caledonia the momentum. If we'd executed during the first five minutes then they wouldn't have gained so much confidence and it would have been a very different game.
"In addition, if we'd limited their offensive rebounds then it might have given us a bit more of a platform early on.
"Having said that, I was really proud of the way we worked so hard to get back into the game.
"Our heads could have dropped and we could have given up but we kept coming back.
"In the end it was a story of failing to execute on offence and it felt like an opportunity missed.
"We should have capitalised on a winnable home game in front of wonderful home crowd."
Newcastle smashed a 42-year attendance record for a top-flight women's basketball game in Britain as 1,222 fans packed the Vertu Motors Arena for The Big One.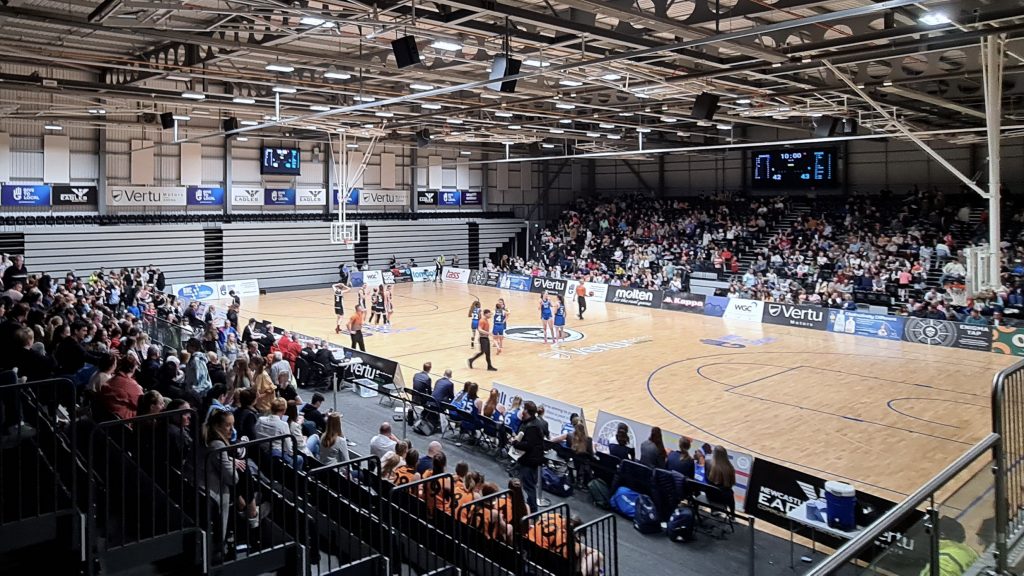 And Eagles bosses are hoping for another bumper crowd when the Mystics arrive in town later today.
If defeat against the Pride has dented Noelia Cacheiro's playoff push then the race for the WBBL's top eight is still wide open.
Only six points separated fifth-placed Manchester from 10th-placed Durham heading into yesterday's [Saturday] full programme of league fixtures.
And victory against the Mystics would be the perfect result for Newcastle, in ninth spot, ahead of next weekend's VMA double header against bottom-five rivals Durham and Gloucester.
Tickets for Sunday's game are just £6 and that is reduced to half-price for all those at the record breaking attendance Friday night game. Bookings can be made now from the box office.