| Date | Time | League | Season |
| --- | --- | --- | --- |
| November 5, 2021 | 7:30 pm | Men's Regular Season | 2021-22 |
Every club in the BBL would have jumped at the chance to bag big time baller Brandon Peel.
That's the glowing verdict of Newcastle veteran Rahmon Fletcher after the two-time league MVP insisted the Eagles have landed a genuine game-changer.
Peel is match fit after starting the season in Finland and is in line to make his Vertu Motors Arena debut against Surrey Scorchers tonight.
"You can ask any team in the league who's come up against Brandon before and they would just love to have him on their roster," said Fletcher.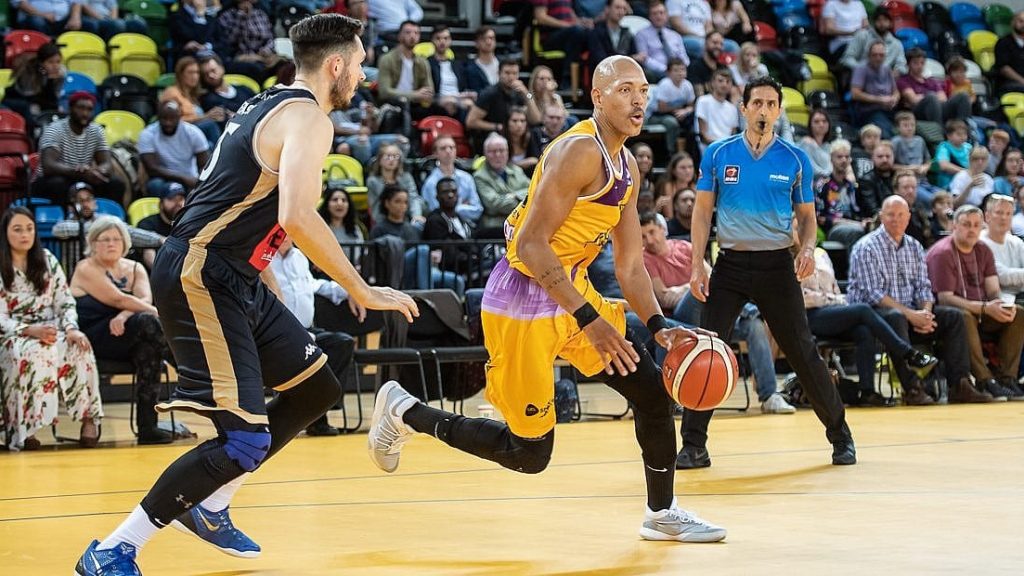 "He can play so many different positions, knows the BBL inside out and doesn't need any time to bed in.
"We don't have to teach him about how the league works or who Newcastle Eagles are because he's seen it all before with London Lions.
"We don't even have to wait for him to find his rhythm this season because he's been playing overseas for a few weeks now.
"Brandon is a high calibre player who ticks all the boxes and I was super excited when I saw his name in the frame.
"He's the kind of guy who you hate playing against and who you love to have on your side.
"He does so many things across the basketball court.
"You think he's been a bit quiet and then you look at the stat sheet and he's exploded."
Peel replaces Terrell Vinson at a time when Newcastle are enduring the worst start to a season in the Eagles era.
Ian MacLeod's men face the Scorchers with just one win in nine games — a perfect storm of injury and illness preventing the men in black from playing anywhere near their full potential.
And Fletcher, who injured his ankle last month, is still working towards full match fitness despite a rapid return to action at Leicester last Friday.
"I look at the roster we have, the guys who I practice with day in, day out and the work we're doing and I know we'll be fine," he added.
"Things like that don't show up on the stat sheet and looking in from the outside doesn't tell the whole story.
"I hate losing basketball matches but I try to focus on the positives. I look at the court time that Themba [Yabantu] has got under his belt and the fact that Corey [Johnson] and Wesley [Person Jr] have had time to gel and find their flow.
"These are the things that, come February and March, will stand us in good stead.
"We won't be the only team that deals with adversity this season but we will be a team that learns from that adversity and improves as a result."
Fletcher was far from his best as Newcastle slipped to a heavy defeat at arch-rivals Riders on the opening night of the BBL Championship season.
But he insisted he was ready to return despite dealing with ongoing pain in his ankle and foot.
"The ankle sprain had a knock-on effect of sending pain to the bottom of my foot," explained Fletcher.
"My foot went into protective mode for a while but it's starting to get better, day by day.
"I'm doing everything possible to get back to 100% match fitness but as a basketball player you just accept that you'll have sore ankles, feet and calves!
"It's not something I'll ever get rid of but I have a high tolerance for pain and it's one of those injuries that will ease the more active I am and the more minutes I play.
"I don't think it was the wrong decision to play against the Riders. It felt right on the night.
"I'll go again against a Surrey side that will be well prepared and well coached and looking to claim a scalp.
"They'll be looking at our record and thinking they can go home with the win but in this league I've learned one thing: judge a team's recent record at your peril."
Tonight's Championship clash tips off at 7.30pm.