| Date | Time | League | Season |
| --- | --- | --- | --- |
| May 11, 2021 | 5:00 pm | BBL Play-Offs Semi-Finals | 2020-21 |
Newcastle Eagles playcaller Ian MacLeod is ready to put his reputation on the line in his latest bid to outsmart British basketball's most decorated active coach.
The popular Geordie faces Leicester Riders' Rob Paternostro twice in three days as the BBL playoff semi-finals take centre stage.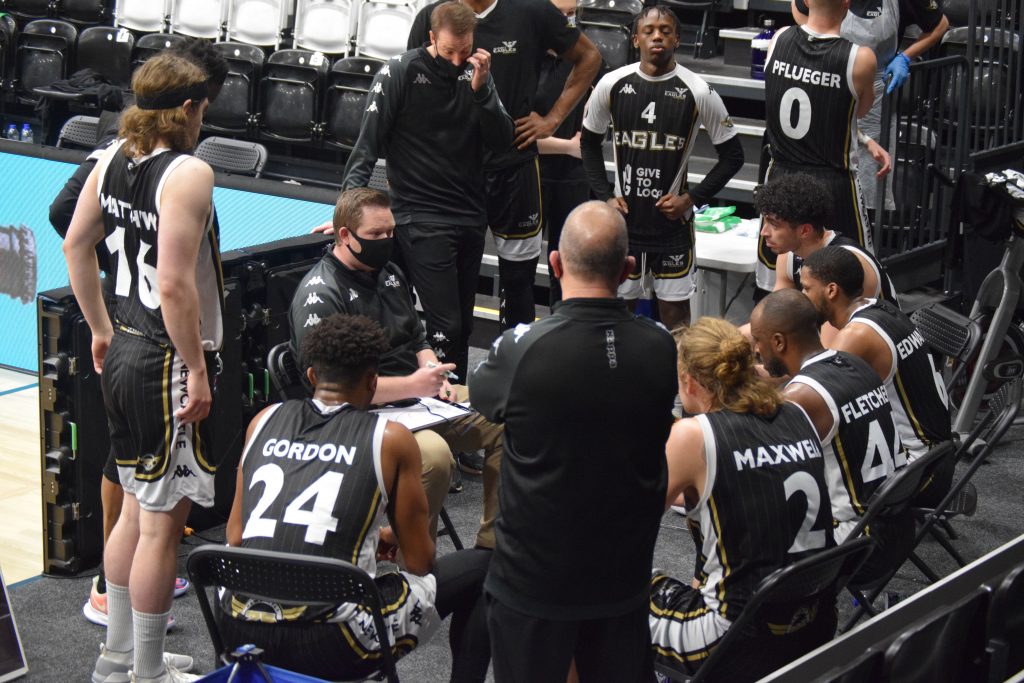 And with a gripping season series tied at 3-3, MacLeod is relishing another opportunity to pit his wits against the Basketball Journalists' Association Coach of the Year.
"Leicester run the most plays and make the most adjustments out of any team in this league," he explained ahead of tonight's semi-final first leg.
"So it's certainly very different every time we come up against the Riders.
"Rob is extremely methodical with everything that he does. Sometimes that helps Leicester but sometimes it can hurt them.
"Overall, it's enabled them to become the most consistent team this season and so I'm not expecting anything different this week.
"Rob is the most successful current coach in the BBL and so going up against him is always a challenge that I look forward to.
"There's no doubt that we need to step up our preparation every time we play the Riders. That's a given."
Newcastle and Leicester have dominated the BBL during the last decade and their enduring rivalry has become the stuff of legend.
Between them the two franchises have clinched 27 of the 37 trophies on offer since 2011.
And both teams have already added another piece of silverware to their bulging trophy cabinets in 2021.
"Before the season started everyone had London down as number one and Plymouth as number two," added MacLeod.
"It's a testament to ourselves and Leicester that we've maintained our own standards and stayed in the mix.
"The stability at the heart of both organisations — coupled with the mindset and experience of returning players — counts for a lot.
"The four best teams in the BBL have made the playoff semi-finals but you can't ignore the history between Newcastle and Leicester. It's a terrific tie."
The Eagles and the Riders have won three games apiece across the BBL Cup and Championship this season.
MacLeod's men denied Paternostro's players a title win on Tyneside last month with an impressive 90-80 win at the Vertu Motors Arena.
And Newcastle's head coach added: "There's been so much back and forth between the two teams over the years and this season's been no different.
"It wasn't simply going to go away just because London and Plymouth were bringing new squads to the table.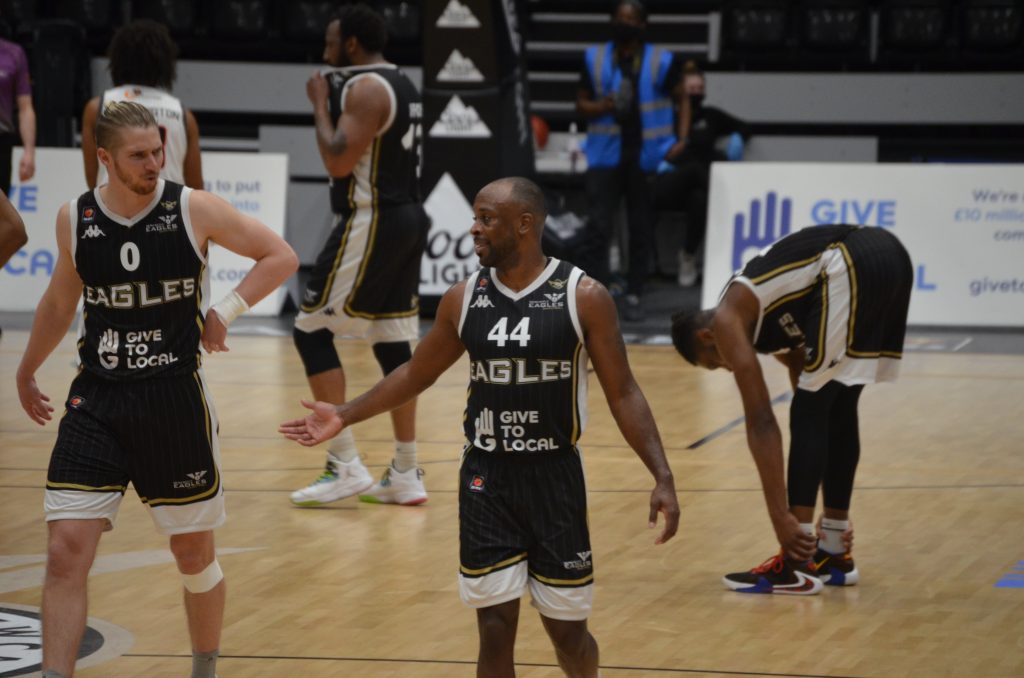 "There have been some huge games this season going all the way back to the Cup group matches in November.
"You simply can't ignore the history between the two teams. That's why there's so much extra weight attached to Eagles-Riders matches every time we lock horns.
"History doesn't directly influence any game once it's five versus five on the court but it is a factor.
"The new players on both teams buy into the rivalry because the returning players make sure they understand what's at stake here."
Nobody understands that bitter rivalry better than Darius Defoe and the veteran forward has enjoyed some ding-dong battles with Leicester during the last decade.
The BBL's most decorated player — back in the starting five — was pivotal to Newcastle's narrow two-legged playoff quarter-final victory against Sheffield Sharks last week.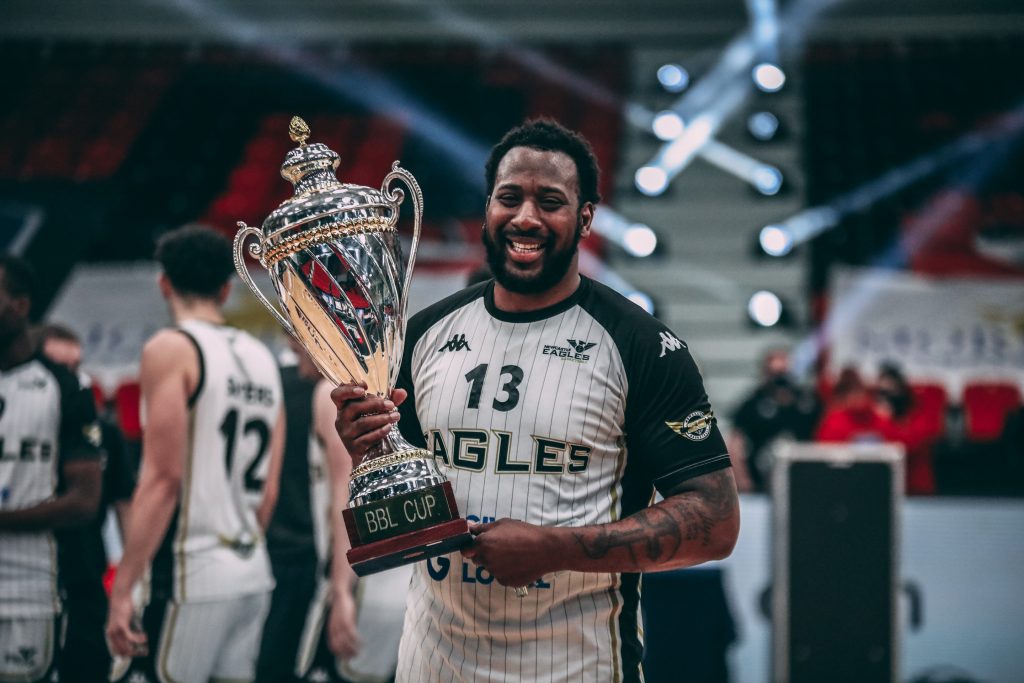 And MacLeod added: "We knew Darius would step up and he's done a great job.
"He will always do whatever this team needs and his contribution is key on and off the court.
"He loves a laugh and a joke but Darius is an extremely professional person who's dedicated to his sport. Basketball is very, very important to him."
MacLeod expects his players to take their game to the next level tonight after scraping past bogey side Sheffield in the last eight.
And all eyes will be on league MVP rivals Rahmon Fletcher and Geno Crandall after the latter scooped the BJA's Player of the Year award yesterday.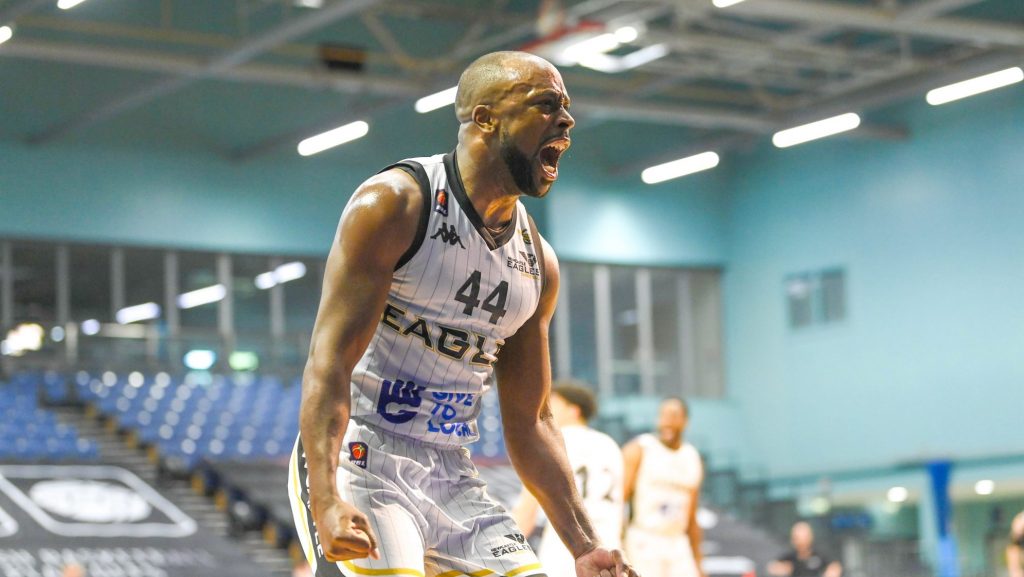 The latest chapter in the Newcastle-Leicester story unfolds live on Sky Sports at 5pm with all the build-up from 4:30pm.
Viewers with a Sky Sports subscriptions can see the action live on Sky Sports Main Event and Sky Sports Arena.
The game is also FREE to watch on Sky Sports Mix for anyone with a Sky, Virgin or Now TV subscription and on the Sky Sports YouTube channel.