| Date | Time | League | Season |
| --- | --- | --- | --- |
| March 10, 2023 | 7:30 pm | Men's Regular Season | 2022-23 |
Newcastle Eagles power forward Hasahn French is looking for a belated birthday present tonight at the Vertu Motors Arena as he and his teammates face Leicester Riders in the BBL Championship.
French who turned 25 yesterday has been one of the few success stories in a troubled Eagles season where the team has often promised so much but at the moment has failed to deliver.
The defensive expert averages a league-leading 9.5 rebounds a game and is third in the standings when it comes to blocked shots at 1.8 per game but he is as frustrated as all within the Newcastle organisation that those stats don't equate to wins for his team.
"It's very frustrating indeed. I think there's been multiple times this season when we've got lose to teams I feel like we can beat and then we end up losing control of the game."
"We've just got figure out what can push us over the edge at the end of a game and hold on to a win and continue doing what it takes to win a game throughout the whole game."
"If we're going to make a run at the play-offs we need to be consistent across the board, trusting each other as teammates, trusting that we'll all make the right plays and really just being on the same page and making the right decisions at the right times."
"Seeing what we do in practice and sticking to what we do in practice. We're a great team and I believe if we stick to what we do in practice and bring that out on the floor tonight and on Sunday we can come out with wins."
As well as hoping for that birthday bonus tonight French also alluded to the fact that these two sides will go head-to-head on Sunday down in Leicester as well. Another tough BBL weekend for a Newcastle franchise searching for those vital wins.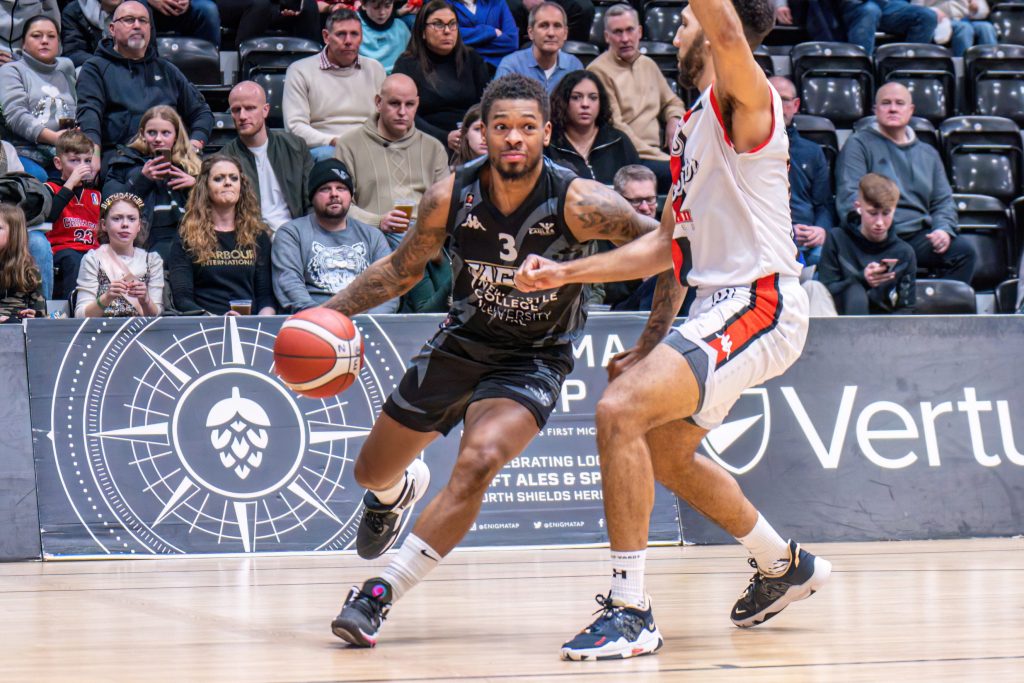 "Leicester definitely play together as a team and they're always a top team in this league. They run their actions pretty well. We've just got to come out and be us not focus on every other team and who's good and who's not good."
"We have to bring what we do to the table and try to disrupt as best we can what they do."
As well as the impressive personal stats that French is putting up it's clear to see from his style of play he's a team-first player that does his best to play his part and bring everyone else into the game to search for those wins.
"I'm just trying to bring what I do to the league and bring what I do to my team. As far as rebounding and protecting the rim I try to bring what Hasahn does to the game. As long as I do that my team always has a chance on the floor."
"I'm proud of myself but I'm still a work in progress and I've still got more things I want to accomplish. But my main focus is simply to help our team get some wins."
Hopefully, French's teammates can rally to his call and thoughts as they tip-off tonight in the Vertu Motors Arena against the Riders with the tip-off set as always for 7:30pm. Before travelling down to Leicester for the return fixture on Sunday afternoon.
Limited tickets are still available for this game from the box office.