| Date | Time | League | Season |
| --- | --- | --- | --- |
| April 16, 2021 | 7:30 pm | Men's Regular Season | 2020-21 |
Andrew Sullivan is in no doubt that Newcastle Eagles can rediscover their best form ahead of tonight's trial by television against champions-elect Leicester Riders.
And the ex-GB skipper insisted the BBL Cup winners have not become a bad team overnight as he predicted a typically bruising battle royale between his two former clubs.
Newcastle host Leicester live on Sky Sports on the back of unconvincing performances against the BBL's bottom three.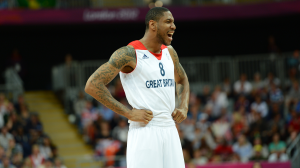 But Sullivan expects the under-pressure hosts to raise their game and add to the long list of classic clashes between the two BBL clubs closest to his heart.
"I honestly believe the last fortnight has just been an anomaly as far as Newcastle is concerned," said the storied member of the Eagles' 2006 clean sweep side.
"From an outsider's point of view there's always a need to put a poor run down to this, that or the other.
"But in most cases there's no rhyme or reason behind a team like Newcastle going from a big win against London a few weeks ago to losses against Surrey and Manchester.
"And there's no value in dwelling on those defeats.
"There were times as a player when I'd come off court and have no clue why I'd performed so badly as an individual or why my team hadn't played to its potential.
"I'd be angry and embarrassed but I'd have no answers.
"It happens to every single team at one point or another but the best thing to do is move on.
"I remember it happened when I was playing for Great Britain and nobody saw this one loss coming.
"But our coach, Chris Finch, told us to draw a line under the defeat and focus on the future."
Sullivan suspects Leicester's visit has come at the best time possible for an Eagles team with a point to prove.
The two most decorated franchises of the modern era have a history of delivering no-holds-barred matches that live long in the memory.
And Newcastle will be in no mood to wave the Riders on their way to yet another Championship title.
"There's huge mutual respect between the clubs and that's been there for as long as I can remember," added Sullivan.
"More often than not both sets of players have stepped up to the plate when the two teams have renewed their rivalry.
"As a Leicester player, in particular, I remember feeling as if every other match was just a stepping-stone to that next big match against Newcastle.
"That attitude still exists and I have so much admiration for both of my former clubs."
This season's head-to-head between the BBL's fiercest rivals is 3-2 in the Riders' favour across all competitions.
Leicester have secured back-to-back Championship victories against the Eagles to seal the league series.
And Rob Paternostro's men raced to a franchise record 99-73 away win on March 12 when the two teams last met at the Vertu Motors Arena.
"There's no doubt that the Riders have been the most consistent team this season," said Newcastle coach Ian MacLeod.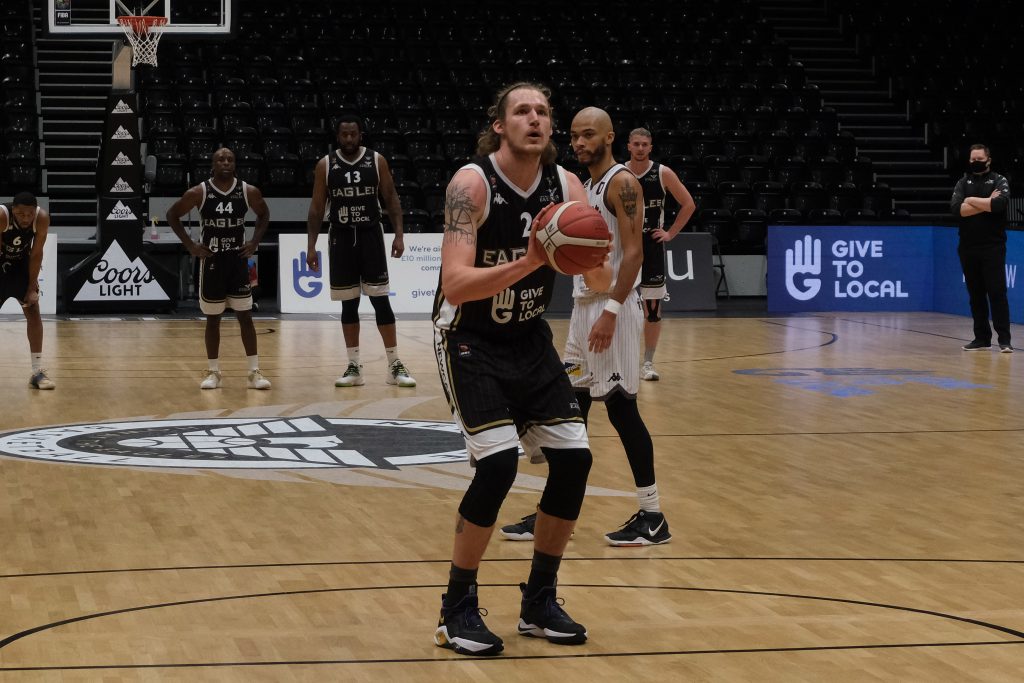 "They've closed out some very tight games and generally got the job done.
"If you look at the three teams directly behind the Riders — ourselves included — the one thing those sides have in common is a lack of consistency.
"Essentially the Riders have been bringing it every week and that's why they are where they are right now.
"But from our point of view it's irrelevant who we face this weekend. We have to look at what we can control and control those things better.
"Last week we played 75% of a basketball game. We were waiting for the match to be over as opposed to continuing to push on and we can't do that again.
"After a disappointing loss all you want to do is to get back at it and that's how we've felt all week."
MacLeod confirmed that his bench is fit and well ahead of the Riders clash and explained last Friday's decision to run a shortened rotation against Manchester was part of the pre-match gameplan.
"Professional sport is not about equal opportunities," he added. "It's about me having the confidence in the guys on the night to do the job."
Tonight's game tips off at 7.30pm with Sky Sports Action's coverage getting underway from 7pm. Fans can also watch for free on the Sky Sports YouTube channel.