An in-form Darius Defoe believes his Esh Group Eagles Newcastle have what it takes to keep The BBL League Leaders on their unbeaten Championship run against a tough DBL Sharks Sheffield tonight at Northumbria University Sport Central, writes Jeff King.
Defoe who has been an inspirational figure for The Eagles this season so far, averaging 17.7 points and 6.4 rebounds, numbers and performances that have earned him a deserved call-up to the preliminary England squad for next year's Commonwealth Games.
The veteran power forward played his part last weekend in two great wins last weekend picking up the Most Valuable Player of the game against Surrey at home and producing another solid supporting performance in the excellent road win at Cheshire.
He feels the side is really starting to show why they are in the box seat in the League.
"It's about our togetherness. We stuck together in both games, played hard and trusted each other. That's one thing we're really learning to do now, working hard for each other and playing as a team. We're coming together more each game too which is where we want to be."
"I fell we're making progress as a group together and as a team. What we must do is build on that and keep the momentum going and take it in to every game 'cos when you play for The Eagles everyone you play treats it as a Cup Final and every game is a big one."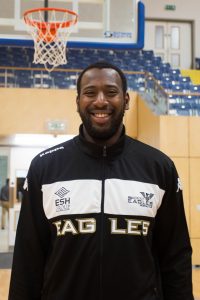 Defoe is a very modest man too. Mention the form he's in and the way he's playing, and he goes back to the contribution that the rest of the team are making.
"I am playing well but at the end of the day that's a lot down to my team-mates. They understand how I play and they keep getting the ball in to me where they know I can be effective and at the moment I am being effective, and I need to keep it going as they help me it means I can help them."
As for Sheffield, Defoe knows it's another big, tough game against a team and coach he knows well and knows what to expect.
"It will be tough game, it always is against Sheffield. They have a way of playing that suits their players and a Coach that has a style that he trusts. They are always a hard-working team that plays for each other, so we know they will give us a big game. But then everyone we play against seems to always bring their A-game."
But Defoe prefers to concentrate on his own side's performance rather than worry about the opposition.
"We just have to do what we do and if we do that well, play our defence and get off to the races in transition we should be alright. At the end of the day we worry about ourselves first and what we can do and that means playing for each other and being there for each other, that's what we do best."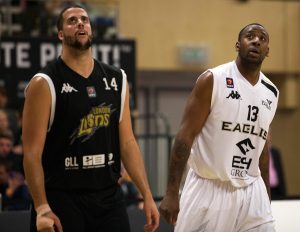 The Eagles new signing, forward Jamal Williams, will be in the line-up tonight for his debut and Defoe is excited about the new boy coming in.
"Jamal is a tough player and one that is always hard to play against. I'd much rather see him in our team than against him. He knows the league too and has played against us so often he understands what we want from him and he knows what he's facing in The BBL. I think he's a great signing for us."
The game at Northumbria University Sport Central tips off at 7:30pm tonight and has all the makings of a classic match-up that could go either way.