| Date | Time | League | Season |
| --- | --- | --- | --- |
| April 14, 2023 | 7:45 pm | Men's Championship | 2022-23 |
Despite two more tough losses last weekend the Newcastle Eagles with four games to go still have a shot at the end of season play-offs.
Head Coach Marc Steutel still believes in his players and still has hope as he looked forward to tonight's tough encounter with BBL Trophy winners Caledonia Gladiators in front of another sell-out Vertu Motors Arena crowd.
"We were bitterly disappointed about last weekend's double loss. Everyone is disappointed and angry at where the club is in terms of our position in the league table."
"We're fully aware of our need to win games now so not to be able to get the right outcomes last weekend was bitterly disappointing."
The Eagles have a mountain to climb but Steutel believes that they have the right attitude and work ethic to still finish the season on a high.
"One thing that hasn't been in question with this group has been their ability to come in and work every day. It's about them trying to stay connected in difficult times and have those goals that are articulated."
"We're trying to play towards them and that's still to play basketball in the post-season. The motivation hasn't been a challenge. They're a hard-working group that demonstrate a lot of resolve and it's probably a bit of execution that we need to improve on."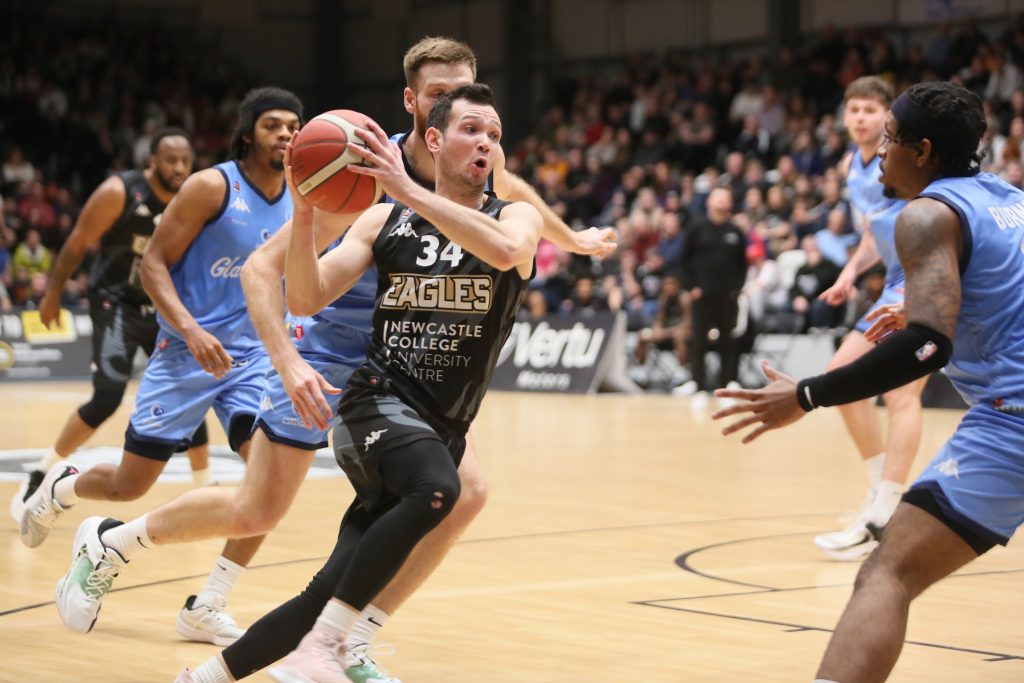 Caledonia tonight in the Vertu Motors Arena is the first of four big challenges the Eagles face and yet another must-win game but Steutel knows it will be tough.
"Caledonia are playing good basketball. Their record at home is one of the best in the league. But we had a really exciting encounter against them in our Arena over the festive period in which we probably showed a lot of what our season has been about."
"We were down big at the half but able to pull some momentum together and get the win. They're talented, well-organised and are one of the team's that lead the league in transition points and that's how they play."
"We have to get back in transition and make sure we slow the ball and we've got to keep them out of the paint. We've got to try and limit their guard play with (David) Sloan and (Jeremiah) Bailey is a very skilled scorer so we have to slow him down as well."
"Ultimately we have to try and stay connected for forty minutes and play our way for forty minutes. Focus on us getting paint touches, us moving the ball the right way, getting the ball to the right person at the right time and executing down the stretch."
If the Eagles don't make the end of season play-offs then tonight's game will be their last home fixture of 2022/23 and Steutel wanted to give a message to the home fans.
"I've said something in my programme notes that the fans really have been indescribable this season. They are without a doubt the best fans in the league. They're passionate about basketball, they're passionate about the club.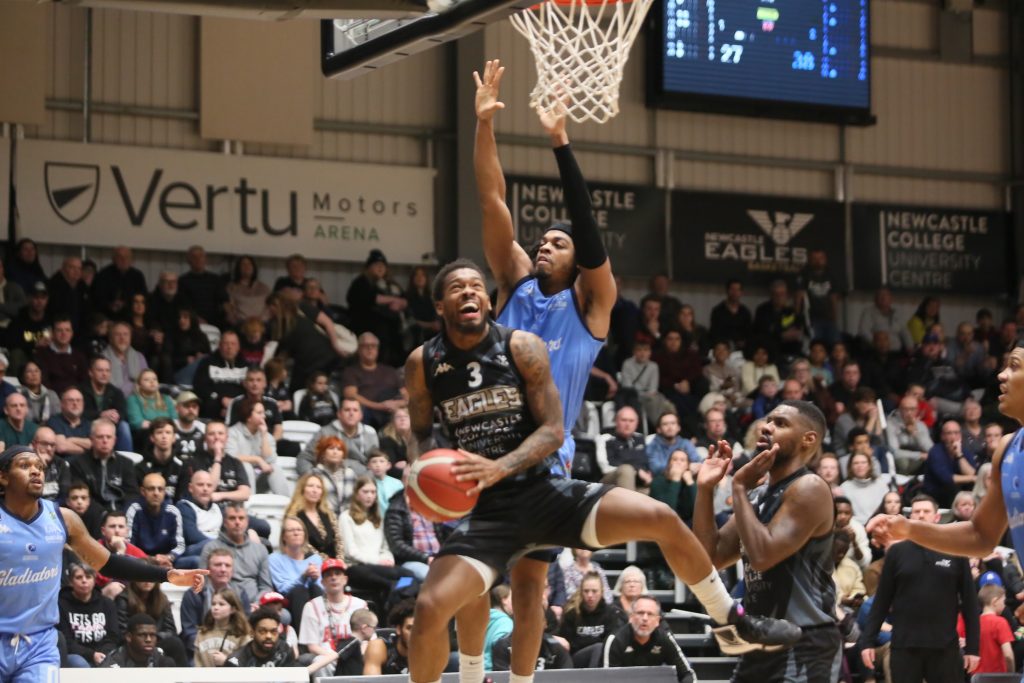 "That gives us energy, it gives us desire. Every week I'm blown away by the level of support that we get. My personal message is nobody within our club is happy with where we are. It's not a season that we envisaged."
"But it's one that ultimately shows we are where we are and we have to look at why that is and what we can do to rectify things moving forward. My pledge is that we will. We're still in this season and we're still fighting."
"Whilst it is mathematically possible we can still qualify for the play-offs that is still what our goal is even if it's not quite in our own hands."
"Once the season is finished completely we'll ensure there's a thorough review and make sure we put in place the right approach for next season."
"I can ensure the fans that no-one will be working harder than myself to ensure that we have the right team to represent the fans that we need too. The fans are exceptional and from the bottom of my heart I want to thank them dearly for the level of support they've provided the team this season."
The game may be a sell-out but you can still get behind the team by tuning in to Sky Sports Mix or the live stream on YouTube at 7:45pm