Newcastle Eagles go into Ponds Forge Sheffield for this afternoon's BBL Championship encounter buoyed by their fantastic performance on Friday night.
Head Coach Marc Steutel's once again revamped roster finally got their first league win of the season at the fifth attempt in front of a fanatical packed Vertu Motors Arena as they downed the previously unbeaten Bristol Flyers 89-78 with a great all-round team effort.
The Eagles won three of the four quarters and tied the other as they threw the form book out of the window and gave themselves and their loyal fans a glimpse of what this team could still yet achieve.
But one win does not make a season and they need to follow this up with a win in Sheffield this afternoon against a side they've already lost too once and although it won't be easy, the confidence of a win will help.
What will also help is if Newcastle can get the all-round team play that sparked the win on a consistent basis as well as individual performances like the one Jermel Kennedy put in on Friday. A player that has lit up the BBL before was in fine Friday form.
Kennedy bagged 17 points including 4 from 4 from 3-point range and grabbed 7 rebounds in the type of display that attracted Steutel to make him one of his key not signings this season.
He was clearly delighted with his and his teammates night work as he previewed the trip to Sheffield Sharks.
"It actually didn't start in the game, it started in practice. We had really good energy in a great week of practice. The guys are gelling, the guys are connected and honestly we came in here and played the right way and got the result we wanted."
"Everybody touched the ball, everybody was happy, everybody was using the ball, everyone's connected and it looked great. We played great basketball. We created great shot opportunities. Everyone was looking for each other and we got great looks."
The Eagles shooting percentage on the night was excellent particularly from beyond the 3-point line where they dropped 13 of their 23 long range bombs in a very impressive display.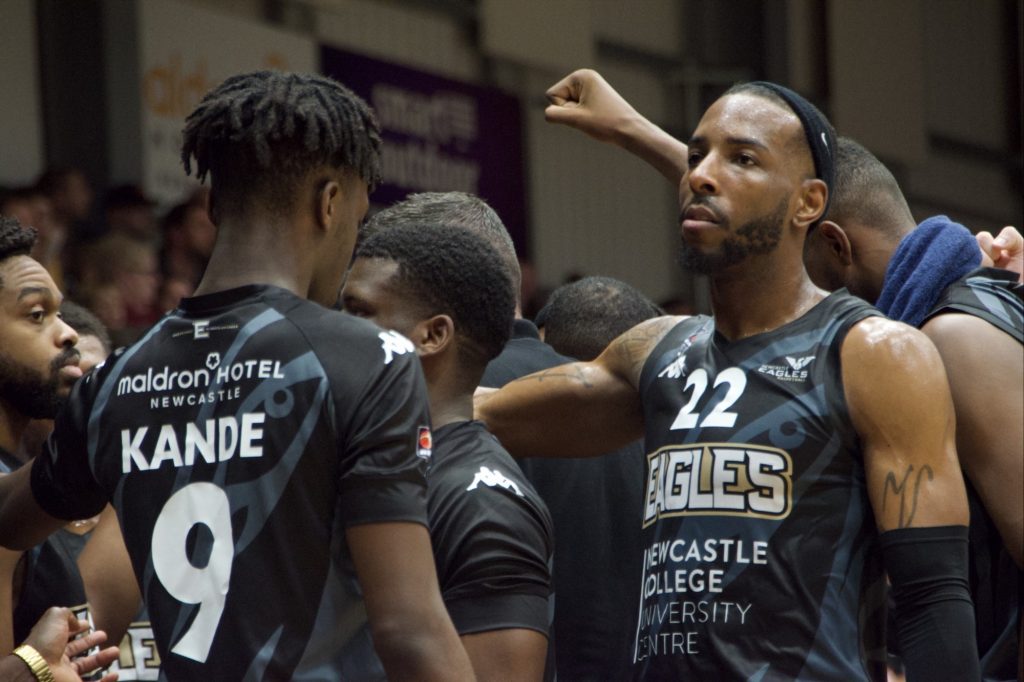 "We've got some great shooters in this team and if we see any daylight then shots are going to go in. I feel like this game will help us turn the corner. We're going to go back and get our payback on Sheffield today."
"We needed something to build upon and this is the perfect start to our weekend. Hopefully Sheffield will see a different Eagles side for sure. We're not going to get too high on this."
"We'll look at some film before we go there and pick up on some things as obviously we're not perfect and hopefully get the same result against Sharks."
Positive words from a man that is really starting to show his worth to the Eagles fans and more importantly his teammate as he looks to help them progress.
"I'm pleased with my performance. Always pleased when my teammates find me and I can reward their efforts by getting shots to fall. Our shooting and results tonight came from moving the ball."
"The ball didn't stick as much as it has been doing and when the ball is moving open then good things will happen. We needed this and it'll give us confidence going forward."
The Eagles Coaching Staff and Players were clearly excited after Friday's win and that's a feeling they want to replicate this afternoon against the Sheffield Sharks.