Preview: Eagles at Oaklands Wolves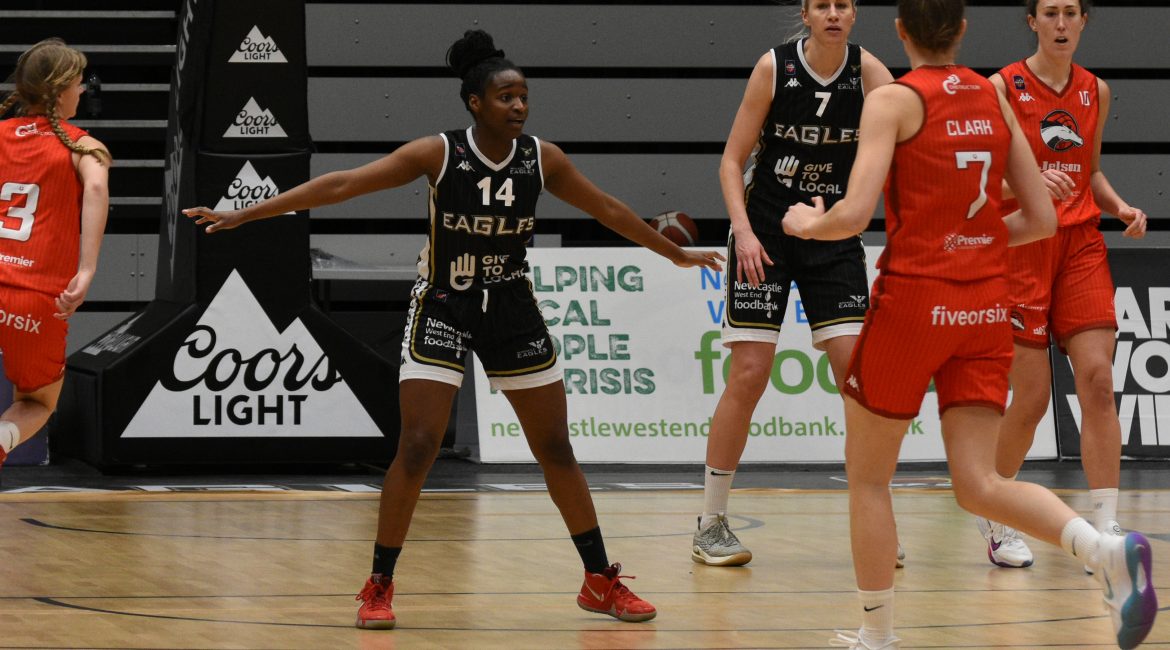 "It brings it home to me just what we're dealing with right now. But I'm one of the lucky ones. For the time I'm on the basketball court I can focus on what I love and it's a much-needed escape.
"It's important that we put sport into perspective. Of course, there are more important things to think about right now but it does provide an invaluable release for those fortunate to play it and for the fans watching it.
"Not being able to play basketball between March and September was incredibly tough. Being able to play again with my friends and team-mates has been a real blessing.
"Not everyone gets to do what I do and I'm so grateful for the opportunity."
Former Sacred Heart pupil Chukwu-Etu has emerged as a mainstay of Bunten's injury-ravaged roster this season.
The local favourite has seized her chance in the Newcastle side and looks set to start the Saturday afternoon's WBBL Championship clash at Oaklands Wolves.
Chukwu-Etu played 25 minutes against high-flying Leicester Riders last weekend and is in line to start again against the Wolves.
"It's been a tough start to the season but from a personal point of view it feels good to be able to contribute and play my role," she added.
"For the last few weeks it's felt like we get one player back and then we lose another and that never helps in terms of finding some consistency and togetherness.
"We've played some excellent teams and we're still finding our way but everyone's confident we can turn things around starting at Oaklands.
"Things will get better. We've had a solid week of practice and we're in a position to commit to our game plan and commit to each other."
Not for the first time during his tenure as Eagles' head coach, a frustrated Bunten will be forced to shuffle his pack again this weekend.
Co-captain Rachael Bland remains sidelined with an ankle injury and Newcastle will hand a late fitness test to Aussie guard Jorjah Smith.
The Eagles are rooted to the basement of the WBBL with a 0-4 record but Oaklands have yet to play this season and match practice may well count in the visitors' favour.
Wolves will hand a debut to former Nottingham Wildcats forward Tea Charlton after inking a deal for the British star yesterday.
The Saturday afternoon action tips off at 3pm and fans will be able to watch live on the Oaklands Wolves' YouTube channel.