| Date | Time | League | Season |
| --- | --- | --- | --- |
| November 1, 2020 | 2:30 pm | BBL Cup | 2020-21 |
Ian MacLeod can't wait to unleash a competitive and committed Newcastle Eagles on the BBL this afternoon as the new season finally gets underway.
False starts, financial concerns and illness within the camp have presented British basketball's most successful franchise with a slew of problems in recent weeks.
But all of that will be forgotten for 40 action-packed minutes in the capital as the Eagles face London Lions in the BBL Cup.
"It's true we've head to hit reset a few times lately," admitted MacLeod.
"As a group we've had to keep our eye on the ball and remain professional.
"But I haven't had to remind the players of their responsibilities or the need to stay focused.
"We made sure we recruited individuals with the character and commitment necessary to cope with these challenges.
"The one thing we've all been missing is that outlet of competitive basketball.
"I can't wait to unleash this group on the Lions and let them do what they do best."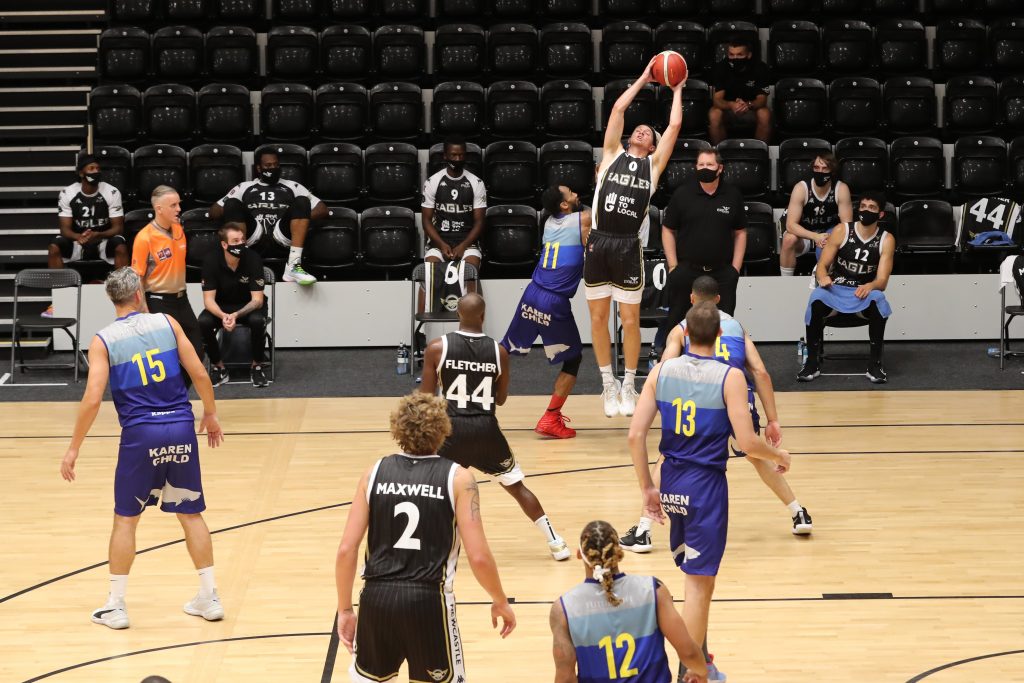 Newcastle resumed training on Wednesday following last month's news that a player had tested positive for COVID-19.
That individual will miss today's cup clash and the club is continuing to monitor all coaching staff and players in line with Basketball England guidelines.
"We isolated and came back midweek to start preparing for the London game," added MacLeod.
"We'd normally go into a match on the back of a 3-4 day build up so in that respect the COVID-19 case hasn't disrupted our plans too much.
"There was a suggestion that we were going to have to play on Friday but that would have been too soon.
"As things have turned out we face the Lions in pretty good shape and raring to go."
MacLeod is expected to hand competitive debuts to summer signings Evan Maxwell, Justin Gordon, Rex Pflueger, Louis Sayers and Cortez Edwards.
But the club is remaining tight lipped on which member of Newcastle's roster will miss out as a result of contracting COVID-19.
"I'm just excited to get back on court and take on the Lions," added MacLeod.
"I guess the biggest challenge I've faced is having too much time on my hands without a game to focus on.
"As coaches we do tend to over-think things given the chance!
"I'm just looking forward to seeing how the guys line up against a strong London team that's caused quite a stir over the summer.
"It was great to see the Lions competing in Europe and great to see the BBL community rally behind them this summer.
"Both London and Plymouth have dominated the close-season talk in terms of the rosters they're building and the ambitions they have.
"For the first time in a long time the narrative hasn't been about Newcastle or Leicester and that's an interesting situation to be in.
"I want us to be successful and build on our BBL Trophy win but from a league perspective I welcome more names being added to the mix as potential title contenders.
"We're in a Cup group with London, Leicester and Sheffield which, on paper at least, looks incredibly tough.
"But we have to beat the best to be the best and we'll know a lot more about how things are going to shape up in the next few weeks."
Newcastle's BBL Cup Group 3 clash tips off at 2.30pm and fans can watch the action for free via the London Lions YouTube channel.