Justin Gordon has praised runaway champions London for bringing 'new juice' to the British Basketball League.
But the in-form Newcastle forward remains confident the Eagles can squeeze an upset win against the star-studded Lions.
Top hosts second-bottom at the Copper Box Arena this afternoon with everything pointing towards a comfortable victory for Ryan Schmidt's title winners.
But on the back of Friday night's 32-point masterclass against the Caledonia Gladiators, a fired-up Gordon is ready to write another gripping underdog story.
"We have to use the win against Caledonia as a means of coming together in London," said the 29-year-old sharpshooter. 
"We need to realise what helped us to beat the Gladiators and come out and see if we can repeat the formula against the Lions.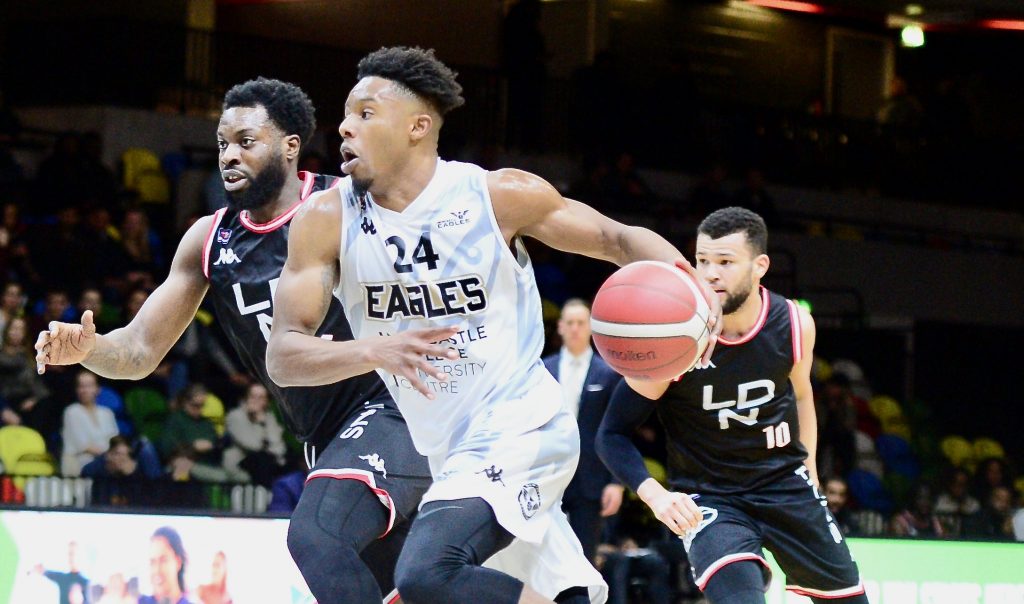 "London have been so good for the BBL since I've been in the league. It's been a slow progression for them bringing in a big bunch of guys but they've brought new excitement and new juice to the league.
"We appreciate what they're doing for British basketball and we look forward to the challenge this weekend."
London return to domestic action on the back of a disappointing defeat to Badalona in Barcelona last week.
That loss against the Spanish giants ended a stunning run in this season's Euro Cup with the Lions emerging as outstanding ambassadors for the British game.
And like Gordon, Newcastle head coach Marc Steutel has nothing but positive things to say about a franchise flying the flag for the BBL abroad.
"London had a tough loss last week but the Lions have been a credit to British basketball in terms of the way they've represented the BBL in the Euro Cup," said the Eagles play-caller.
"That's the only nice thing I'm going to say about them! We'll go down on Sunday with a bit of a chip on our shoulder after our last loss against them and we have to take the game to them.
"That's the most important thing. We need to be the aggressor, play physical basketball and see what the outcome is."
That outcome is heavily weighted in the hosts' favour if this season's stats are to be believed.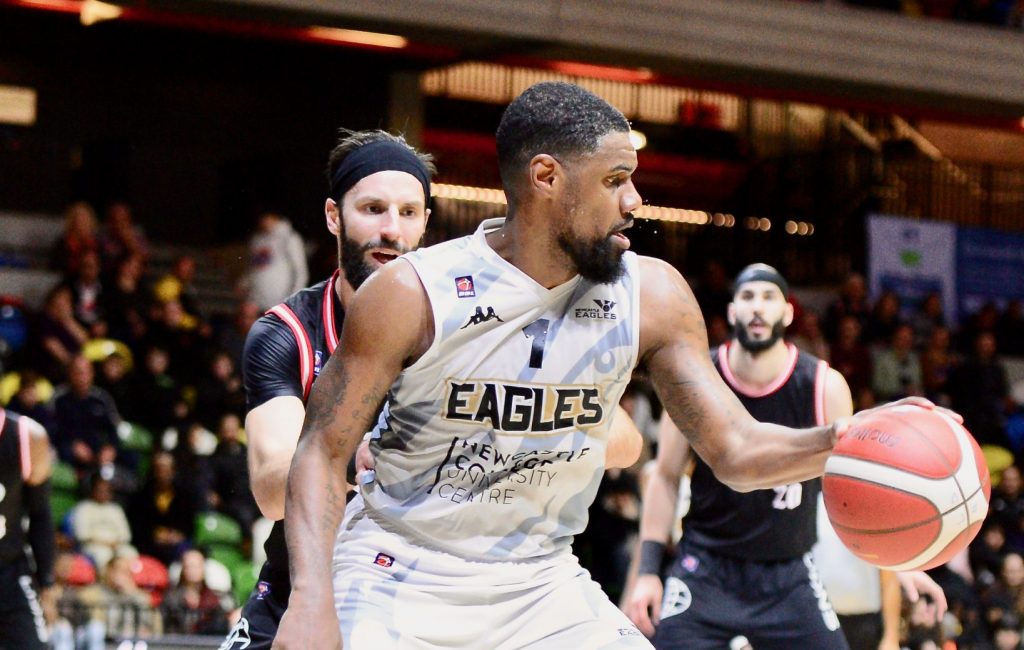 London have amassed 40 more points than Newcastle and suffered just four losses compared to the Eagles' 24 league defeats.
But as Steutel hinted, the Tynesiders should have beaten the Lions at the Vertu Motors Arena last month only to allow Schmidt's side a way back in at the death.
And Gordon is adamant it's all to play for if the men in black can strike the right balance between spreading the play and recognising where their own threats lie.
"A familiar problem is failing to dictate what we can do as a team," he added. "We haven't been able to come out and balance things on court in terms of who's got the hot hands and who doesn't.
"There needs to be that element of trust that the ball is going to come back to you on offence and that might involve making two or three reversals in the half-court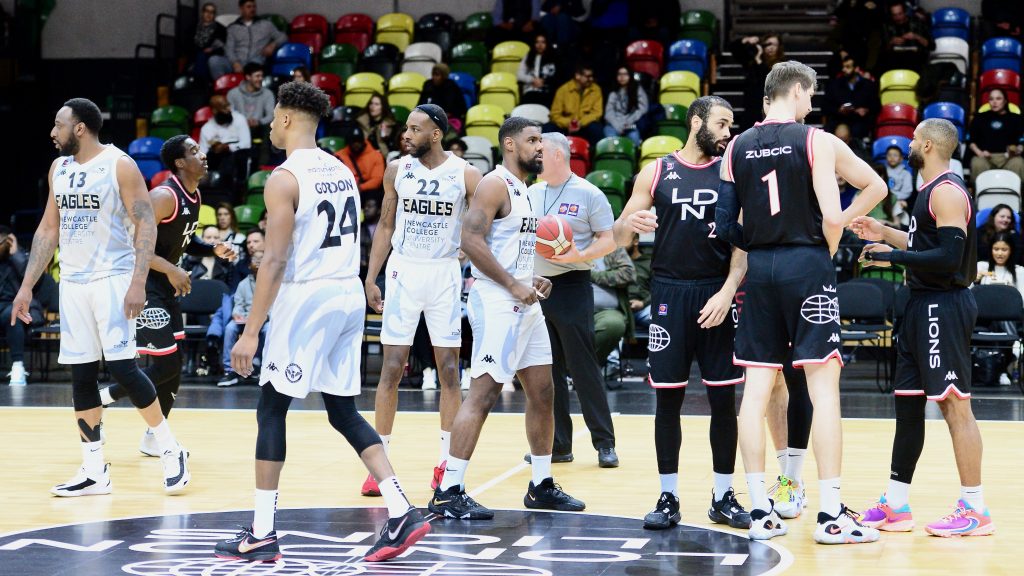 .
"We can't let our offence dictate our defence but that has been one of our downfalls this season.
"Against the Gladiators we continued to fight back defensively. They hurt us in transition in the first half but we corrected that.
"We made an adjustment which, again, is something that we haven't always done well since I've been back."
Gordon was a perfect three from three from beyond the arc on Friday on his way to 32 points, four rebounds and three assists against the shellshocked Gladiators.
And coach Steutel added: "That was some game for Justin.
"I know it's easy to say that when a player scores 32 points but I thought defensively he was really, really important for us in terms of setting the tone."
This afternoon's BBL Championship clash tips off at 2.30pm with the action screened live and for free via the BBL's YouTube channel.