It's not quite drinking in the Last Chance Saloon but it's starting to feel like it for Newcastle Eagles BBL Play-Off chances. Another disappointing night at home against Sheffield resulted in another loss and another game slipping by.
A packed Vertu Motors Arena had come with hope after Newcastle had picked up a win on the road in Surrey five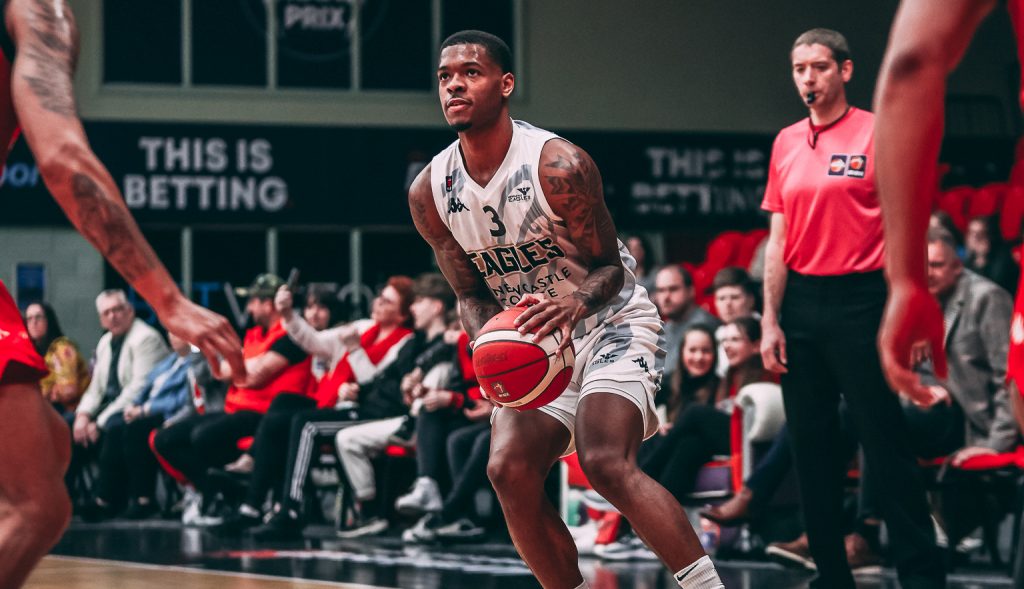 days previously to open the door once again on their playoff hopes. It had meant they were only two games behind Plymouth in the race to eighth.
Forty minutes after the opening tip they were still two games behind Plymouth with one less game to close the gap. A defeat against Sheffield being a game they had targeted for a win.
Veteran GB International Guard Kyle Johnson had given the Eagles the lead with the first basket of the game on his way to a game-high 26 points to which he added 8 rebounds in an impressive personal performance.
But despite Johnson's efforts his teammates didn't respond in kind and that first bucket of the night was actually the only time Newcastle led in the entire contest. Sheffield dominated thereafter and actually led by as many as 21 points at one stage.
Twice the Eagles rallied. In the third period they cut the gap to eight points and with a tick or two over three minutes to go in the final period they got back to within five points. Both times though Sheffield took time-outs held their nerve and finished the stronger.
Indeed after the last time-out they held the Eagles scoreless down the stretch to take a well-deserved win on the night and left Newcastle once again disappointed and searching for answers.
Answers that they have to find immediately especially with this afternoon's road trip to probably the second-best time in the country in Leicester Riders for another one of those must-win BBL Championship games.
Kyle Johnson reflected on Friday's loss against Sheffield before giving his thoughts about this afternoon's clash.
"We got off to a slow start, fell behind and were playing catch-up all game. So very frustrating and disappointing. We only have five games left and we really want to make a push to get that playoff spot so we're very disappointed."
"They did a good job of slowing the game down and making us work for every possession. But we're a team that never gives up and we're going to try and fight back whatever the situation is and that starts on Sunday."
"We've beaten Leicester once this season so we know we can do it. But they are a very tough team. They have players that have been together for awhile and we know it won't be easy. None of the five games we have left will be easy especially given the position we're in."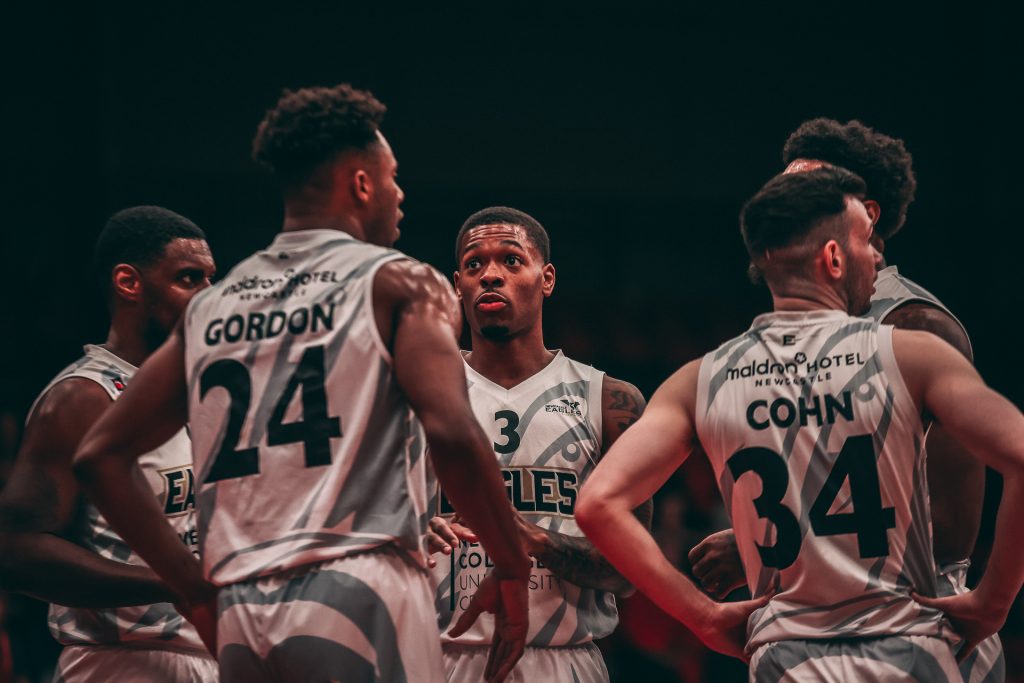 "At the end of the day we've just got to find a way to get a win and then move on to the next one."
"Having Javion (Hamlet) and Ben (Mockford) back in the rotation will help us as we need depth and everyone available when you're playing two games in a weekend. I'm happy to see them back and hopefully, they've got their legs under them after tonight."
"That can help us on Sunday and we hope we can all come together and have a better performance."
Johnson himself has been and is in great personal form but he'd gladly trade that for a team performance and win.
"I'm just doing whatever I can to help this team. It's ok that I have good performances and stuff like that but I just want to win it's as simple as that."
The game at Leicester tips off at 4:00pm and is once again another crucial contest in the destiny of Newcastle's season and can be viewed live on YouTube.