| | | | | | | |
| --- | --- | --- | --- | --- | --- | --- |
| Eagles | 18 | 18 | 16 | 19 | 71 | Loss |
| Sheffield Sharks | 30 | 20 | 17 | 15 | 82 | Win |
After the promising win at Surrey last Sunday the Eagles returned home to the Vertu Motors Arena and another packed crowd to face fierce rivals Sheffield Sharks. With six games to go Head Coach Marc Steutel admitted every game is a must-win one if his side are to make the end-of-season play-offs.
They sit two wins behind the Plymouth City Patriots in the race for the final playoff position which Plymouth currently occupy. Sharks are seventh but a way in front and on the back of a 100% six-game winning streak have the BBL Coach of the Month for March in Atiba Lyons.
In the end, it was Sheffield that prevailed as they look to move higher in the table leaving Newcastle still those two games behind with now only five games to go. Those five games see them play BBL Trophy winners Caledonia Gladiators home and away as well as tough road trips to Leicester and London and a final-day showdown in Plymouth.
That game though may not be a showdown at all if Steutel's men can't pick up at least two wins before they travel to the deep South West. On the evidence of this latest loss that looks very tall order for a Newcastle side that just can't find any sort of consistency.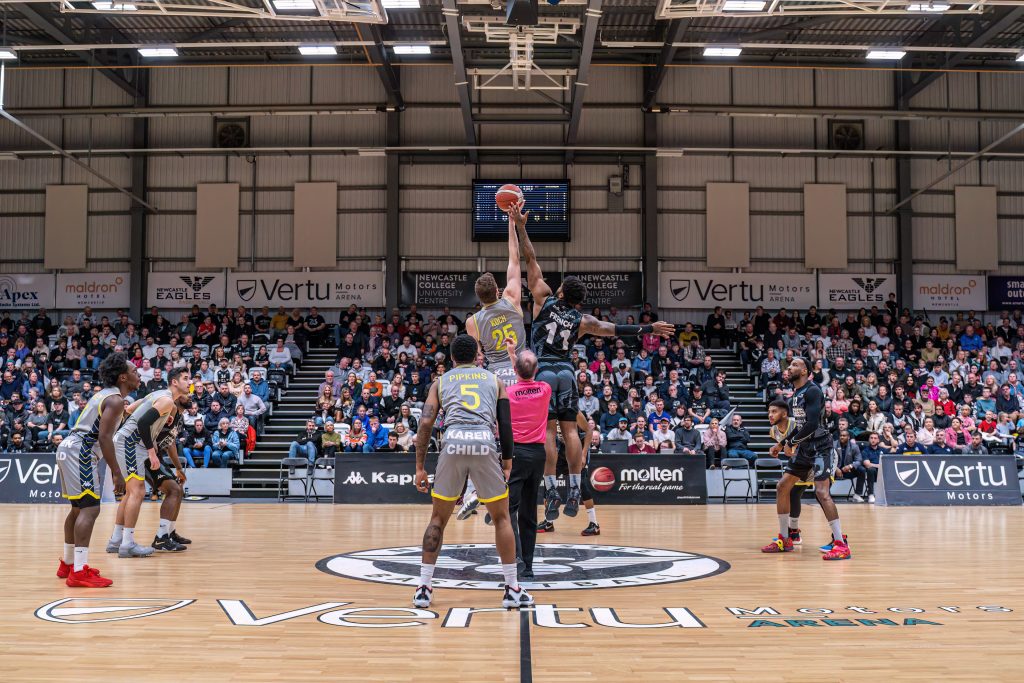 Kyle Johnson on his way to a game-high 26 points and a fine personal performance struck first for the home side opening the game's scoring. Little did he, his teammates or the faithful Newcastle support realise that would be the last time the Eagles led all night.
Sharks looked brighter, sharper, tougher and more together as a team and one befitting their fine recent form as they immediately struck back and then took over with excellent all-round play.
Their superb start to the first quarter just got better and better as they streaked away from a Newcastle side that were being stifled by strong Sharks defence and unable to stem the tide of offence that Sheffield were creating.
The points were being shared around by the visitors who took the first period with a strong performance and established a double-digit advantage of 30 – 18 after the first period.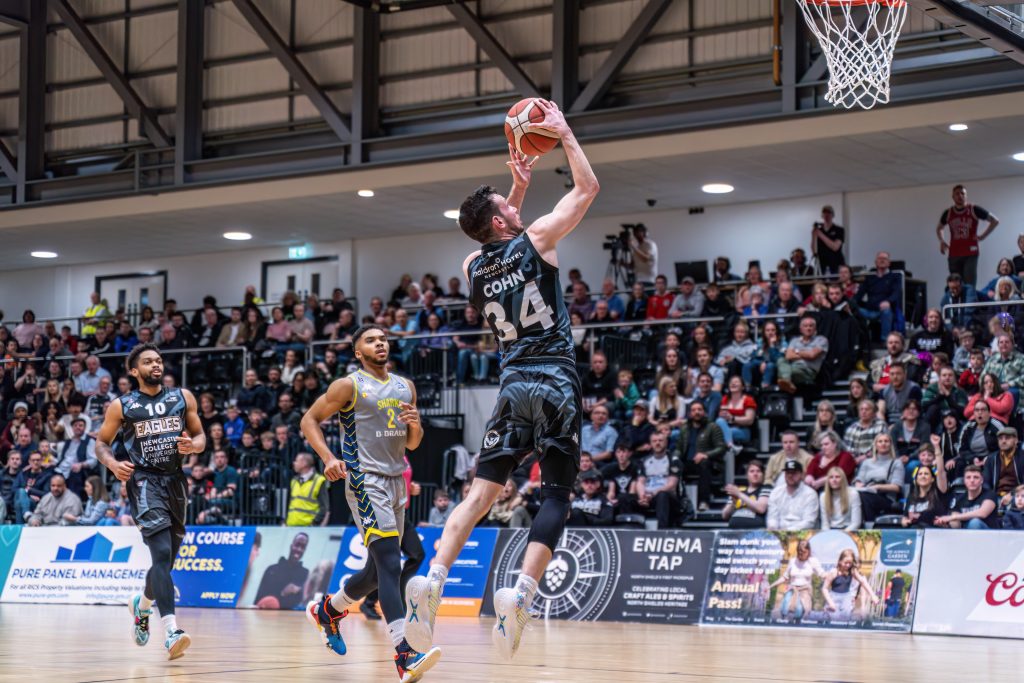 The second was a better one defensively for Newcastle as they did seem able at times to slow Sheffield down but still couldn't create enough offence of their own despite the promptings of David Cohn and the continuing scoring power of Johnson.
Sharks with all their players contributing were just that bit more cohesive as a unit and despite not being as fluent as the first did take the period by two points to establish a 50 – 36 lead to take into the locker rooms at the half.
It had seemed along way back for Newcastle at half-time but basketball is a game of runs and in the early going of the third the Eagles came out firing and fighting and Sharks wobbled.
Newcastle turned up the heat at both ends of the floor and hauled themselves to within 8 points at 52 – 60. Lyons called a time-out, steadied his troops and they came flying back to score the last seven points of the quarter and take a 15-point lead into the final ten minutes.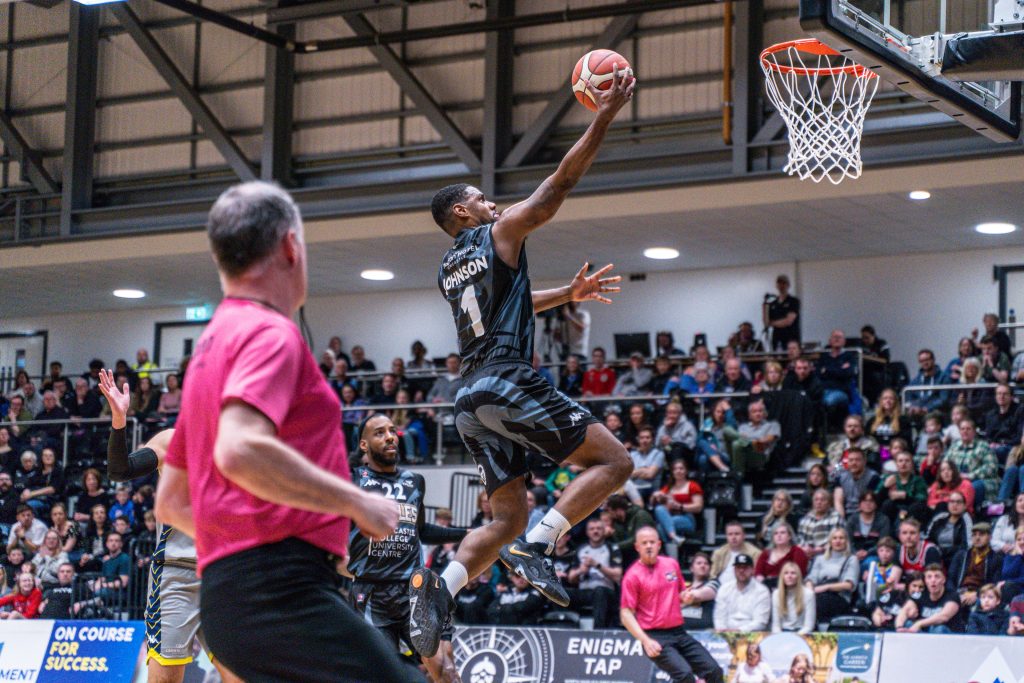 Still Newcastle weren't finished and still they showed spirit and determination. Cohn and Johnson in particular with Justin Gordon supporting dragged their side back into the contest. The crowd got into the game as well and with 3:06 to go Cohn's triple had Newcastle within five at 71- 76.
But Sharks held their nerve, took a time-out and held the Eagles scoreless in those final 186 seconds whilst netting six points of their own to take a well-deserved win and puncture another hole in Newcastle's playoff hopes.