| Date | Time | League | Season |
| --- | --- | --- | --- |
| February 17, 2023 | 7:30 pm | Men's Championship | 2022-23 |
The Newcastle Eagles still outside the play-off positions as the BBL Season goes deep into February have another tough weekend on the road. They go to Plymouth to take on The Patriots on Sunday afternoon but before that have a date in Bristol tonight.
The old adage of taking it one game at a time comes very much to mind for if The Eagles think too far ahead and worry about what is a crucial game on Sunday, they could run the risk of making the whole weekend very difficult. So, it's Bristol first.
Newcastle have actually split the series of games against The Flyers in The BBL so far this season. Winning 89 – 79 at the Vertu Motors Arena back in October and then losing 86 – 76 in January in Bristol.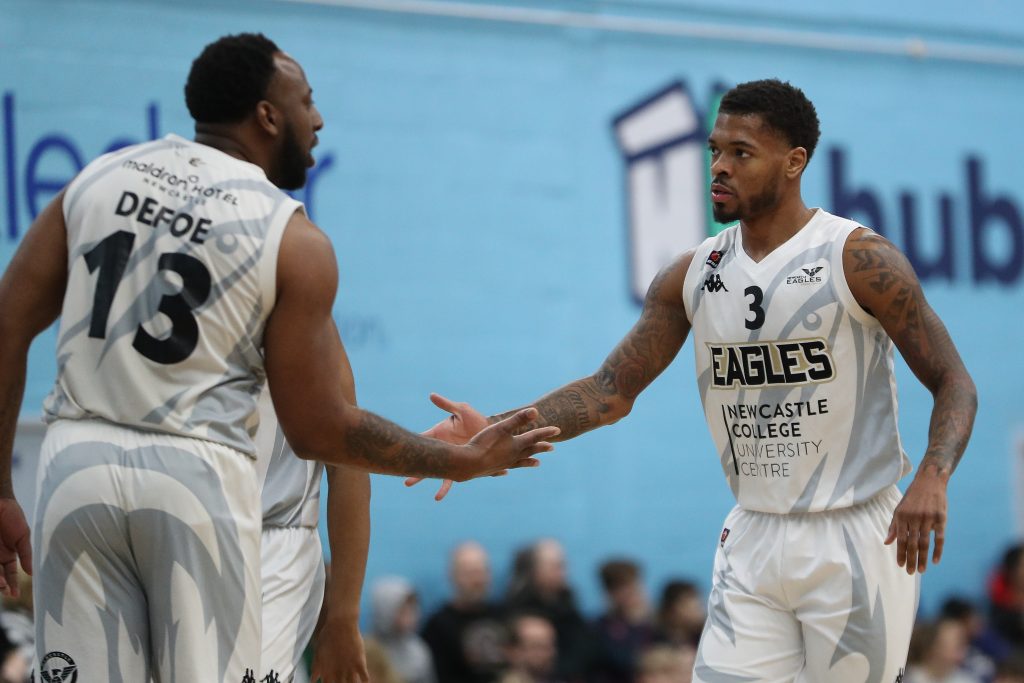 Head Coach Marc Steutel and his men would love another win tonight. But there's an enormity about the Eagles' task.
Bristol have won six games in a row. They've only lost twice on their own court all season and they currently occupy second spot in the table.
A very impressive effort in what is shaping up to be their best-ever season in professional basketball as their impressive form shows no signs of abating.
They have dangerous players all over the court with the very impressive V J King averaging almost 20 points and 6.5 rebounds a game in an MVP-type season for the American that is one of the very best in the league.
Then there's the new rising star of British Basketball in guard Jelani Watson-Gayle whose superb performances have seen him receive a first-ever call-up to the GB National Squad for next week's World Cup qualifier against Belgium.
Ironically that game is in Newcastle and one of the reasons for Watson-Gayle's ascension to the National squad was the 30-points he put up against The Eagles in that home win for Flyers last month.
The Eagles meanwhile go into the game still very much a conundrum for not just themselves but everyone in The BBL. At times they look like a top four side and then I the next breath they show why they are down in second-bottom place.
Their last weekend of action was so typical of what has been a difficult season. A great win at home against Sheffield with what was finally a settled-looking line-up was followed by another disappointing dip on the road in Cheshire to keep their inconsistency consistent.
In Javion Hamlet they have the league's top scorer. David Cohn is one of the most effective point guards in the division and Hasahn French has certainly added some defensive stability to their ranks.
But still they can't seem to string a set of results together to really challenge for those much-coveted end of season play-off spots. There's no doubting there is real talent on Newcastle's roster.
Unfortunately, they just don't always seem to be all on the same page.
However, the Eagles are still within striking distance of the play-off spots and there's still two full months and plenty of games to play. Steutel will not want his players looking beyond Bristol but they do know they have a very winnable game on Sunday ahead.
If his side can find the level of performance to go with their undoubted talent tonight against Flyers then they could yet still have a big part to play in the destiny of their own final achievable placing. But they need to start winning first and fast.
Fans can watch live tonight from 7:20 pm with all the build-up on the BBL YouTube channel.