Once again the Seriös Group Newcastle Eagles return to last season's roster to continue their recruitment for the 2023/24 Women's British Basketball League season.
USA Power Forward Katie Nolan was a huge success on Tyneside last season in her rookie professional season. The 6' 1" powerhouse averaged 12.5 points and 8.6 rebounds a game recording seven double-doubles over the course of the campaign.
Announcing that Nolan was back for more Head Coach Noelia Cacheiro had this to say about her returnee. "Last year Katie was one of the most impactful players in the WBBL. I don't think anyone expected the great performances Katie displayed."
"Her growth over the course of last season was impressive for us all, and I can't wait to see how far she comes this coming season.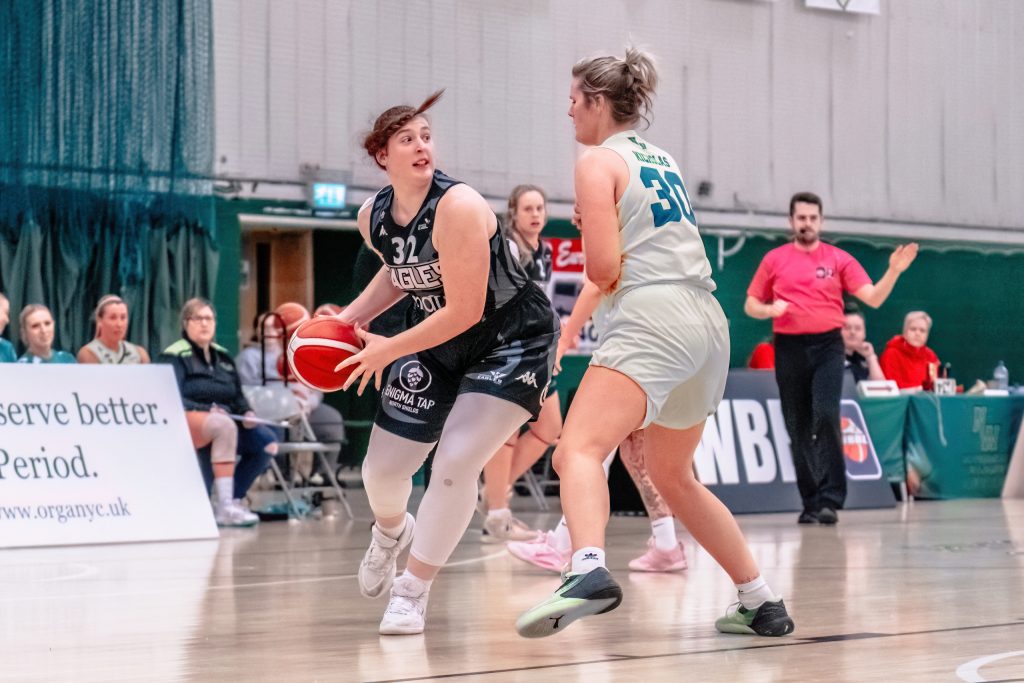 Her skillset and capacity to finish under the rim will be a challenge for any opponent. I am looking forward to coaching Katie once again" added Cacheiro who continues to build a very competitive roster for the forthcoming season in Newcastle.
For Nolan it is clear to see that she's delighted to be back in a black and white uniform as she commented on her re-signing.
"The countdown to Saturday night's at Vertu Motors Arena as an Eagle begins, and I can't help but feel the excitement of returning to Newcastle."
"With my positive attitude, skill set, and support from the best fans in the north, I know this is going to be an exciting season," Nolan added showing her intentions for the months ahead.
It all starts for Noelia Cacheiro, Katie Nolan and the rest of the Seriös Group Newcastle Eagles with their first regular season game against Caledonia Gladiators on Saturday 28 October at 7:30pm.
Get tickets for this opening home game at the box office where season cards are still available with big discounts and benefits.