The WBBL returned from the international break in spectacular fashion as our Eagles secured their place in the Betty Codona WBBL Trophy semi-finals and picked up another WBBL Championship win against Nottingham Wildcats as they continue to climb the ladder.
Those two wins secured our Katie Nolan a stating place in a hotly contested Week 18 WBBL All-Star Five.
Our Eagles now have four wins in a row in all competitions as they make their way up to sixth in the WBBL Championship.
Leading her teammates to a one-point win at Essex Rebels on Saturday, Nolan secures her second consecutive All-Star five showing and fourth overall, joint-third among all players.
The American forward posted a huge double-double of 22 points and 16 rebounds, along with three assists, including a series of huge plays in a tense fourth quarter with an 'and-one' play inside the last two minutes.
Nolan's prowess on the boards at both ends of the court were key to our Eagles' victories with an offensive rebound and put-back turning the tide, before securing the defensive rebound that preceded Chloe Gaynor's last-gasp winner.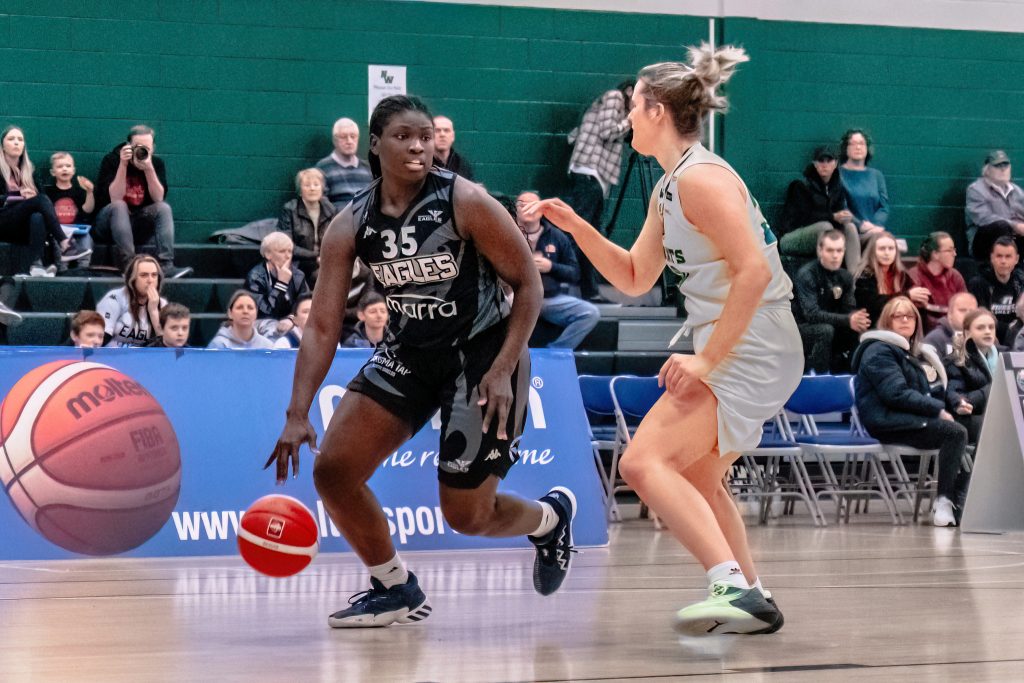 Antoinette Lewis scored 14 points with 12 rebounds with 2 assist against Essex and put up 18 points with 8 boards and handed out 4 assists against the Wildcats earning her a nod in the week's All-Star Five with a place on the bench.
Well done Katie and Nette!