| | | | | | | |
| --- | --- | --- | --- | --- | --- | --- |
| Essex Rebels | 13 | 15 | 21 | 18 | 67 | Loss |
| Newcastle Eagles Women | 18 | 22 | 15 | 13 | 68 | Win |
Ice queen Chloe Gaynor stayed cool under pressure to fire Newcastle into the semi-finals of this season's WBBL Trophy.
The Eagles centre showed nerves of steel as she converted a crucial mid-range jumper four seconds from time.
And hosts Essex Rebels were left stunned after fighting back from a 20-point deficit only to lose a hoops thriller in the dying moments of a classic quarter-final.
Gaynor's clutch bucket booked a homecourt final fours clash after Newcastle had trailed by four points with less than three minutes to play.
But in truth the women in black should have put a seesaw fixture to bed long before the clock ticked down on a dramatic final quarter.
The Eagles soared into an 18-13 lead after responding to coach Cacheiro's call for a fast start and a focused gameplan.
Skipper Marina Fernandez shrugged off a shoulder injury to take her place in the starting five — finishing with a stellar 16 points, nine rebounds, three assists and two steals.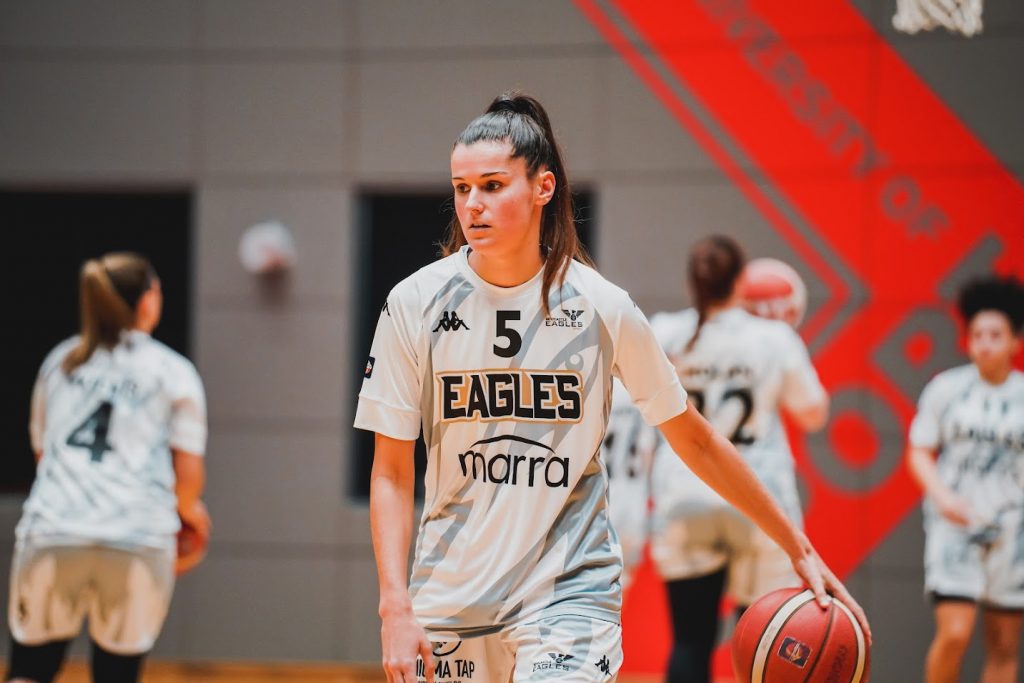 And Zoe Willis joined the party in the second quarter with Cacheiro able to call upon another of her previously sidelined stars.
But Abby Lowe managed only six minutes of her own return before suffering a recurrence of the collar bone injury that forced her to miss the Eagles' win against Manchester earlier this month.
Newcastle led by as many as 20 — and by 12 at the half — before the Rebels fought their way back into contention during a feisty third period.
And the hosts opened up a four-point lead with two and half minutes to play before 'cool hands' Gaynor hit the winning bucket.
Earlier, Cacheiro had resisted the temptation to add Courtney Clasen to the fray with the American still on limited minutes following her return from a long-term knee injury.
And for much of a controlled first 20 minutes there was no pressure to force additional game time on the Eagles' walking wounded.
Lowe was withdrawn immediately after picking up a fresh knock during the second quarter.
And Willis was eased back into action as Newcastle bossed the first half at both ends of the court.
WBBL All Star Five regulars Nette Lewis and Katie Nolan were crashing the boards with typical zeal and playmaker Maggie Justinak was handling the ball with confidence.
But Claire Paxton's increasing influence sparked a Rebels revival after the half.
And the Eagles were swept away by the hosts' spiralling momentum until it appeared an unlikely defeat was on the cards.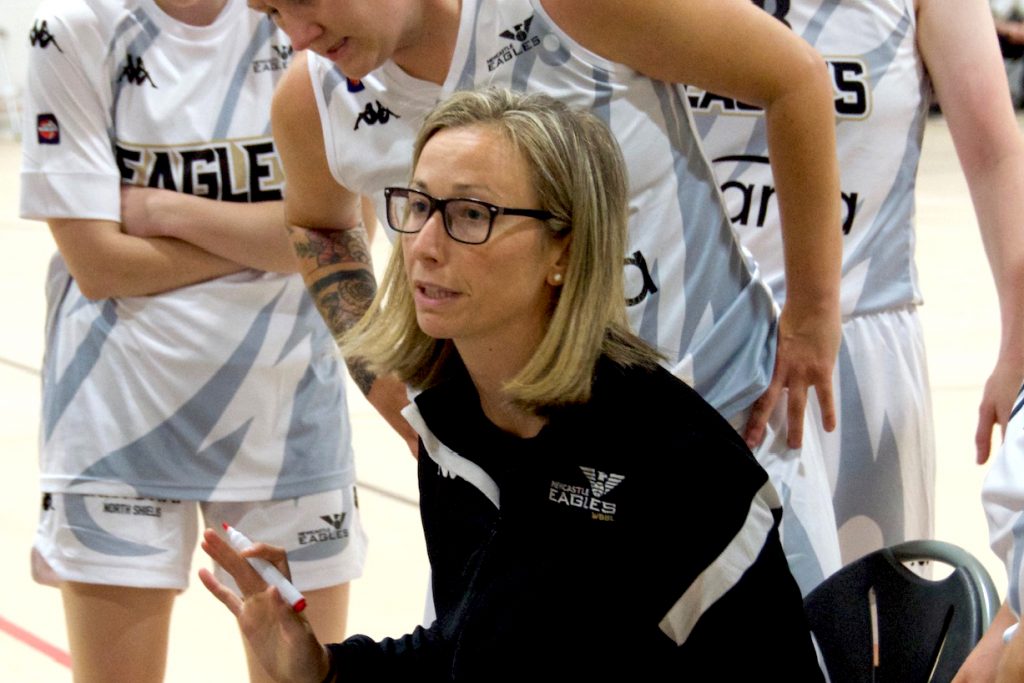 That Essex fought their way into a winning position only to be edged out at the death was partly down to Gaynor's remarkable last gasp finish.
But the visitors' doubled down on defence during the last 120 seconds to deliver the collective effort needed to secure a semi-final spot.
Nolan and Lewis look odds on to make yet another All Star Five this week after both bigs stepped up to bag monster double doubles.
And Cacheiro will have been boosted by captain fantastic Fernandez's incredible contribution after her fellow Spaniard put on a 34-minute masterclass.