Courtney Clasen is champing at the bit to get her basketball career back on track after a frustrating year on the sidelines.
And Newcastle Eagles WBBL's latest signing is determined to make up for lost time after the global pandemic put her plans to turn professional on hold.
Clasen graduated from Merrimack College last summer and set out to seal a rookie contract abroad.
But as Covid-19 spread and international borders closed, the forward was quickly forced to reassess her short-term career prospects.
"It was really hard last year and I struggled to play much basketball anywhere," said Clasen.
"It's always been my dream to play abroad and expand my horizons but I just couldn't find anywhere last season.
"It seemed like there was a new lockdown somewhere every other month and it was so frustrating.
"To start with I couldn't even find a gym to keep in shape. All the schools were closed down.
"So I just worked hard, saved as much money as I could and put my dreams on hold.
"I just had to be patient and stay strong mentally. Then the opportunity to play in Newcastle came about."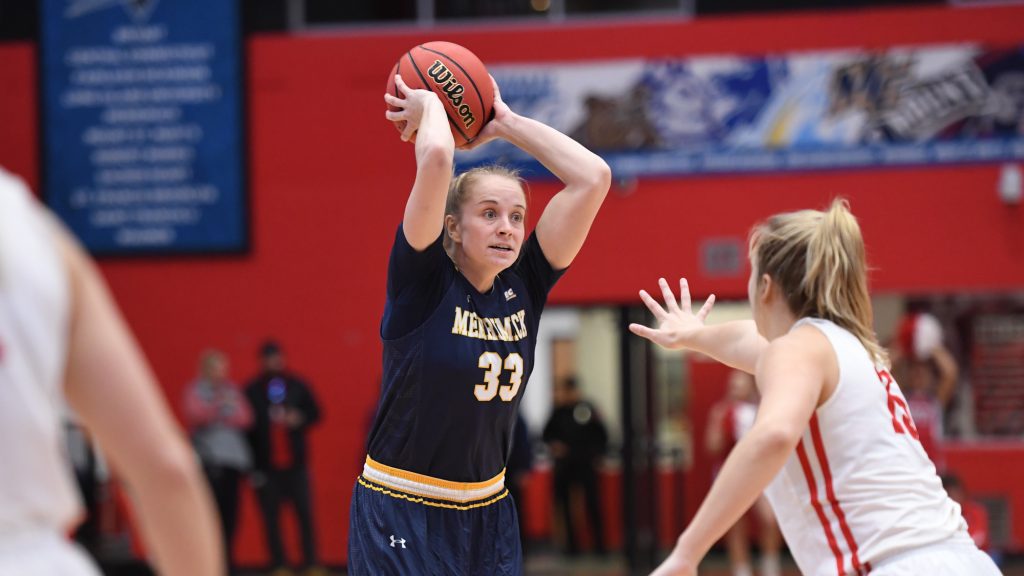 Clasen had heard all about Newcastle's WBBL programme through friend and former team-mate Ashley Vanderwall.
Vanderwall played for Eagles head coach Chris Bunten at Northumbria University and delivered a glowing endorsement of the experienced playcaller.
Clasen added: "Ashley was full of praise for Chris and you just can't fake that.
"It was clear that she'd enjoyed her time in Newcastle and she said I'd love it just as much.
"I asked her a whole bunch of questions about Chris, the club and the city and everything stacked up.
"When Chris said I could play in the WBBL and study for a Masters degree at the same time I knew that I had to take the opportunity."
Clasen linked up with her new team-mates for the first time last month and the forward is keen to get down to business in a black and white vest.
"So far it's been a super-smooth transition and I don't think it could have gone much better," she said.
"Off the court I've moved into my new apartment and on the court we've had some really positive practices.
"It's starting to feel like home already and it feels like I've made a commitment to a new city and new club. For the first time in a while I don't have a plan for the future — this is where I belong now."
Clasen is well aware that 2021's surprise WBBL playoff finalists will be under intense scrutiny this season.
And she expects the opposition to come out all guns blazing against a team that happily traded on its underdog tag earlier this year.
"I love being the underdog but I guess Newcastle is no longer the surprise package," she said.
"Even so, I like to think we'll still be a team that a few sides sleep on…and that suits us fine."
*Clasen's Newcastle team-mate Abby Lowe has been promoted to the GB senior squad ahead of this weekend's 3×3 Europe Cup Finals in Paris.
The Eagles forward broke into the Under 23 set-up earlier this summer but a series of outstanding displays prompted a first senior call-up.
GB face Olympic silver medallists Russia and fast-rising Ukraine in a tournament that doubles up as continued preparation for next summer's Commonwealth Games in Birmingham.
The opening home game of the Newcastle Eagles WBBL season to see the new-look roster in action on Saturday 2 October against Oaklands Wolves from 7pm and tickets are on sale from our box office.