Newcastle Eagles are delighted to confirm the return to the ranks of "Mr. 27", Darius Defoe.
The most decorated and successful player in the history of the BBL is back for an incredible 18th consecutive season with the club.
"Basketball is all I know. The love I get from the fans keeps me motivated and I just love to win", said Defoe.
"It was great to win two trophies and finish the season the way we did. I just wish the fans could have been there to enjoy it with us."
There's no doubting that the faithful Newcastle fans will be delighted to have Defoe back and with the roster that head coach Ian MacLeod is putting together there is every possibility the forward could become "Mr. 28" and even beyond although Defoe doesn't look at it like that.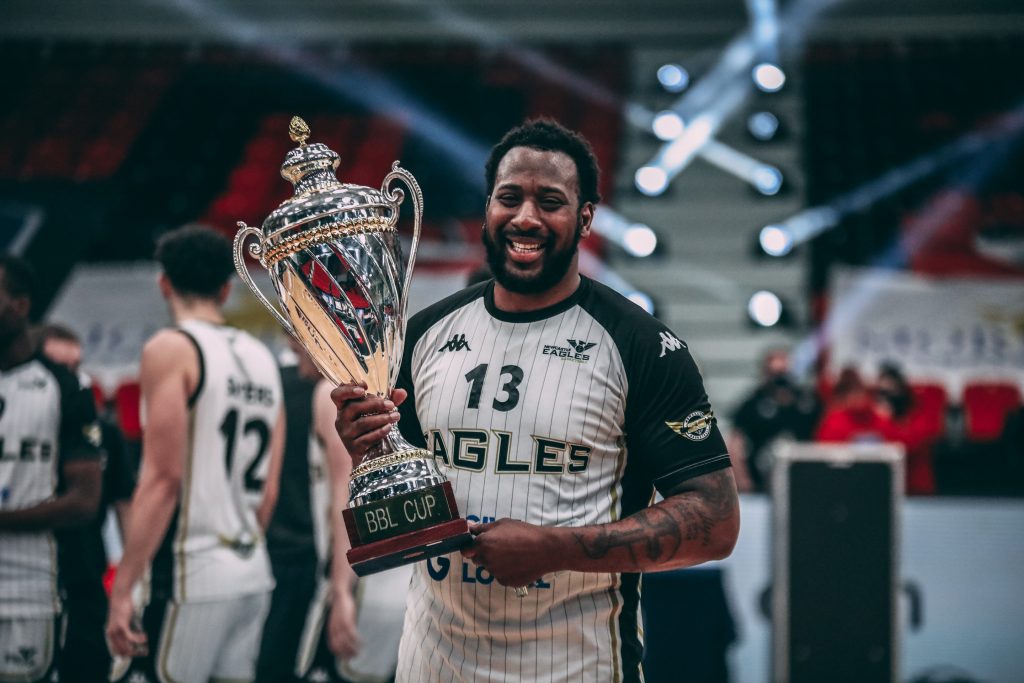 "I'm not worried about that. We go into every season with the same mindset trying to win every game", the power forward added.
"I like the look of our roster and for sure it gives us a great chance to win again."
One of the players that Defoe will not line-up alongside in 2021-22 will be Drew Lasker and he admits that will be a big miss for him personally and the team as a whole.
"Drew will be a big miss. He's one of the three amigos and his influence both on and off the court will be missed", commented Defoe.
"I'll personally miss our talks on the bus journeys, but I know he's not too far away and he'll be continuing to support us.
"I'm looking forward to see him succeed in his next venture and he deserves all the praise and accolades he receives."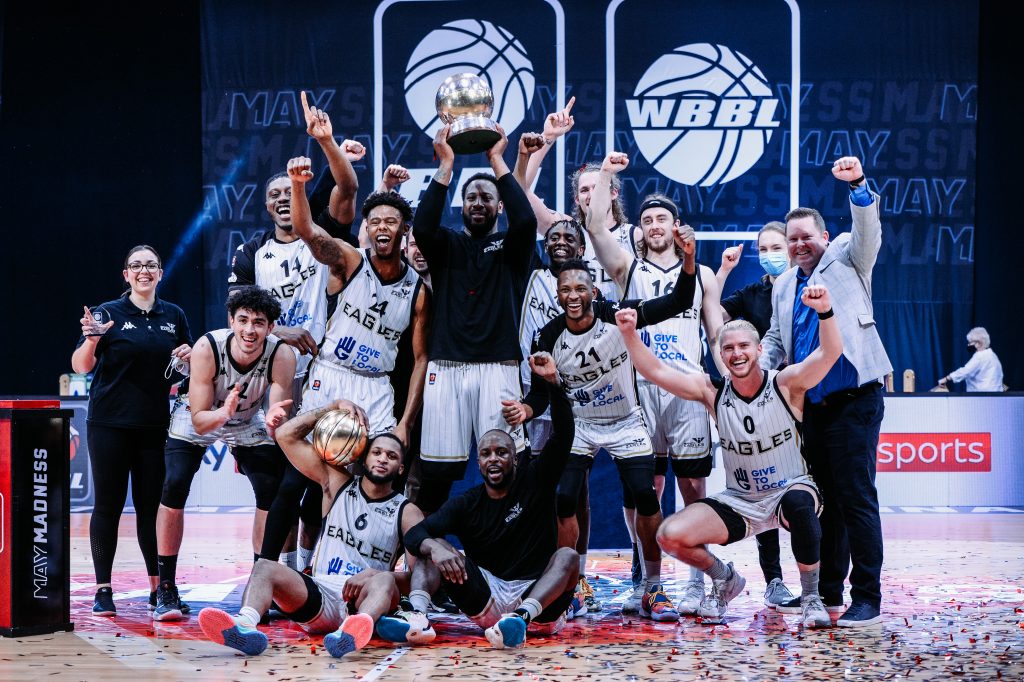 Defoe turns 37 this campaign, but comes into it still full of desire and determination to add to his legacy and bring more silverware as an important part of the head coach MacLeod's team.
"Mr. 27. Darius was huge for us last year. He anchored our team defensively and showed up in big occasions", said MacLeod.
"A true leader who embodies the culture we want to instil within our programme, Darius is the bedrock that this team and club are built upon."
"He is everything you would want from a leader and a true professional, I know he is working hard to bring more success to the club."
Defoe will suit-up for his 18th season as an Eagle next Friday night in pre-season against USA Select and tickets to be in the crowd for this first return of spectators in over 18 months are available at the box office.
"The fans make Newcastle what it is. We have the best fans in the league", said the Eagles veteran player.
"They're our sixth man and they will give us that extra 10% this year. Keep supporting us and we can't wait to see you back at the Vertu Motors Arena."
Tickets the Eagles pre-season tip-off against USA Select on Friday 10 September are available now from the box office.