Newcastle Eagles' legacy gained another chapter last Sunday when they lifted the BBL Cup for the sixth time after a pulsating 84 – 77 win over London Lions. It was their 26th National title for the most storied franchise in British basketball.
One man who has been ever present on the court during every one of those success is veteran forward Darius Defoe. In a remarkable career and an almost unprecedented occurrence in the sport, Defoe has been part of the Eagles roster for an incredible 17 seasons.
Part of the fixtures and fittings at Newcastle, Defoe even earned a new nickname after his 6 points and 10 rebounds helped his team to another memorable achievement. Step forward "Mr 26."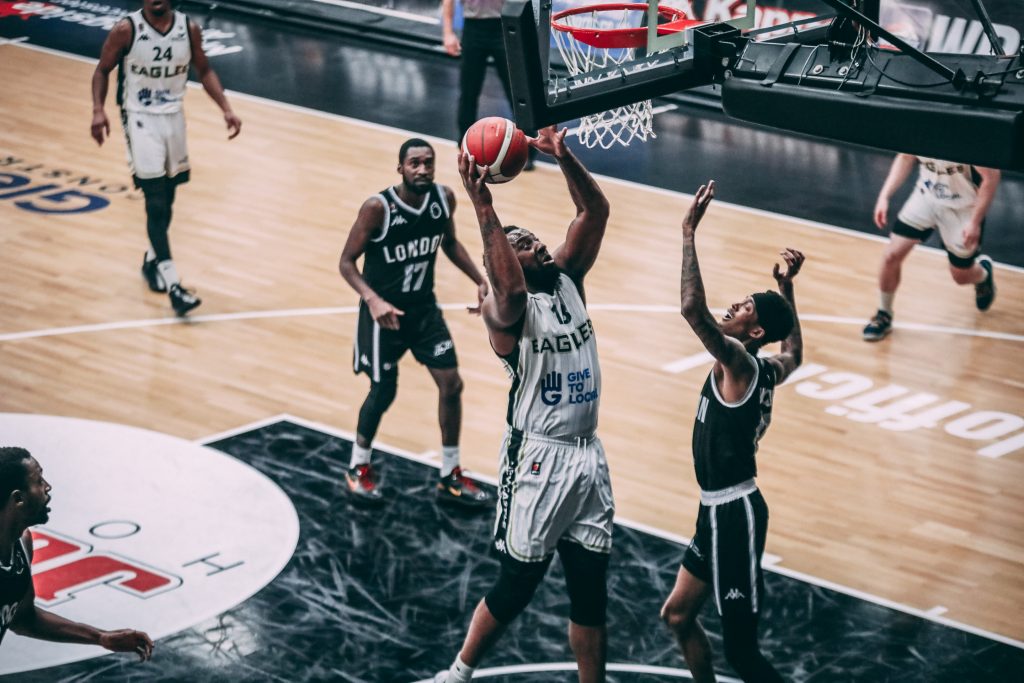 It was with that fact that the player who now holds the record for the most individual winner's medals in British basketball started his thoughts on the game.
"It feels good, really good and nice to hear. It was a good win on Sunday and a very good team performance. I'm happy for the whole team, for Newcastle basketball club and everyone involved and the fans, I'm excited for everyone to be able to bring 26 trophies to Newcastle."
Going into the game Newcastle had looked like being second favourites until the news broke about their opponents COVID-related issues. But there was still plenty of talent in a London team that made it a tough game.
"They put up a big fight. They may have only had seven players but they never stopped playing hard and I give them a lot of credit. It was a good game. I knew it would be difficult and it was. Yes, we had the lead at the half but they never took their foot off the pedal."
"We knew it was going to be tough no matter how many players they had and they really pushed us hard all the way but we got there in the end."
Got there The Eagles certainly did and again they returned to Tyneside from a National Final with shiny silverware to show for their efforts. A feeling that Defoe never tires off celebrating.
"I never get bored with it and winning never gets old. At the end of the day, it's a great feeling to keep winning. That's a mentality we try to have as a team, just keep taking one game at a time and try to win every game."
At the end of a winning final, it's customary for the Captain to step forward and pick up the Trophy. Eagles Captain Rahmon Fletcher though in a great gesture invited the veterans, Drew Lasker, and Defoe up with him to lift the Cup. A gesture Defoe really appreciated.
Watch Darius Defoe lift the 2021 BBL Cup with teammates Drew Lasker and Rahmon Fletcher:
"It was a really nice touch from Fletch for us three to go up together and it was one of the things I really enjoyed about Sunday. It shows what it means to us and what a big togetherness there is around our team."
"One thing we do is fight for each other. Sunday for sure proved that and that we were there for each other. From the starting five to the bench to the coaches to everyone. We stuck together. This is just the start and we can use it going forward."
"Like I said before we take it one game at a time. We never push ourselves to looking ahead thinking we're going to win everything. That's not the case at all. We take it one game at a time and see where that gets us. That's the Newcastle way and it's served us well so far."
A system and a philosophy that certainly has held The Eagles together as they continue to build on their success and legacy in North East Sport. Who knows perhaps "Mr. 26" will soon become "Mr. 27!"