Abby Lowe is chasing more Eagles highs after committing her immediate future to Newcastle's exciting WBBL roster.
Head coach Chris Bunten has been quick to return one of the hottest properties in British basketball as he builds a team capable of finishing in the top four.
And Lowe, who saw her reputation soar during a memorable May Madness run to the WBBL Playoff final, is itching to pull on an Eagles vest for a second successive season.
"After the way last season ended I can't wait to get going again in September," she said.
"I think it's going to be another memorable campaign with another fun and committed group of players.
"We're all on the same page and I think it's going to be the same as last year in terms of channelling that underdog spirit.
"We have the potential to do well and after getting a taste for success in the playoffs I want to go one step further.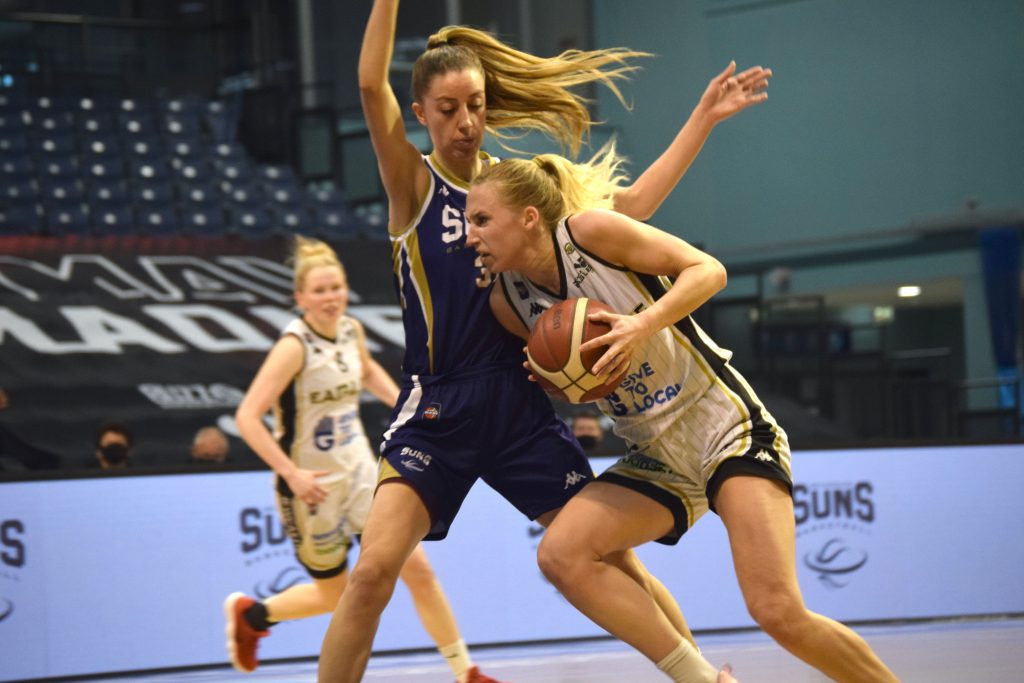 "But what I'm looking forward to most is playing in front of a packed house at the Vertu Motors Arena.
"It's almost a year since I first arrived in Newcastle and I've never played in front of our fans.
"I've only just started to get to know the city after so many months in lockdown and so in some ways it feels like a new start.
"The Eagles WBBL team can be a real force for good for women's sport in the North East.
"I keep hearing that a lot of girls have given up on sport during lockdown — I'd like to think we could get them back into it if they came down to the VMA and enjoyed the full women's basketball experience."
Lowe tipped off a summer of success by emerging as one of May Madness's biggest stars during Newcastle's remarkable run to the WBBL Playoff final.
And she maintained her momentum by bagging a call-up to the GB Under 23 3×3 squad to compete in this summer's FIBA League of Nations competitions, firstly in Israel last month and this August in France.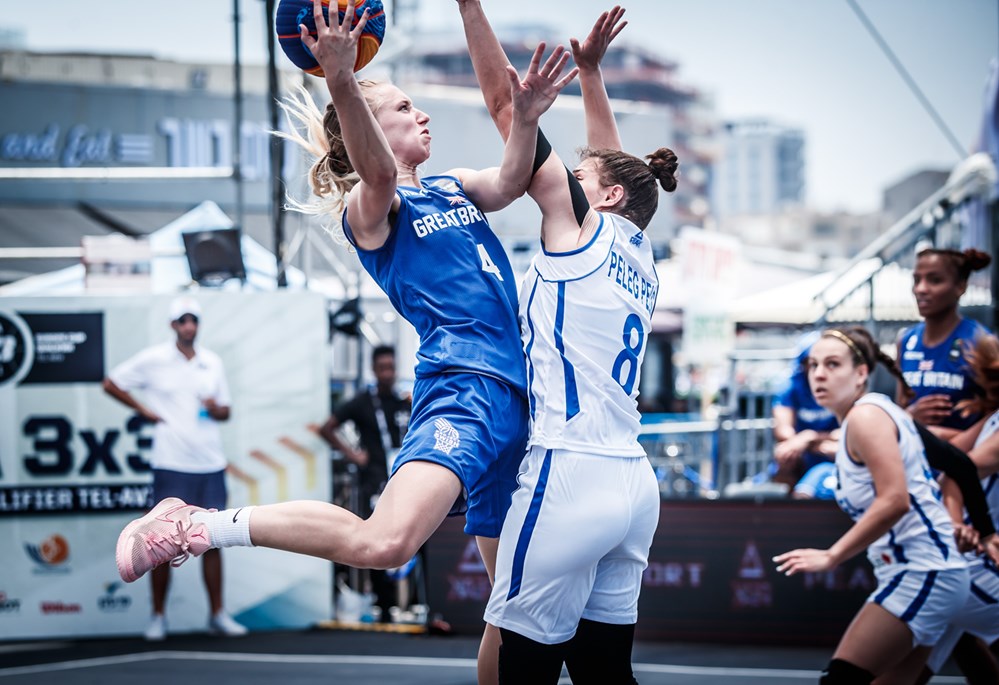 Three-on-three basketball looks set to be one of the most popular breakout sports at the Tokyo Olympics and England will field men's and women's teams at next summer's Commonwealth Games in Birmingham.
"The format really suits my game and I love it," said Lowe, who competed in the first Basketball England Ball Out 3×3 tour event in London's Finsbury Park last weekend.
"It was great to be involved with the first GB squads taking part in the sport and I think it's got a really exciting future over here.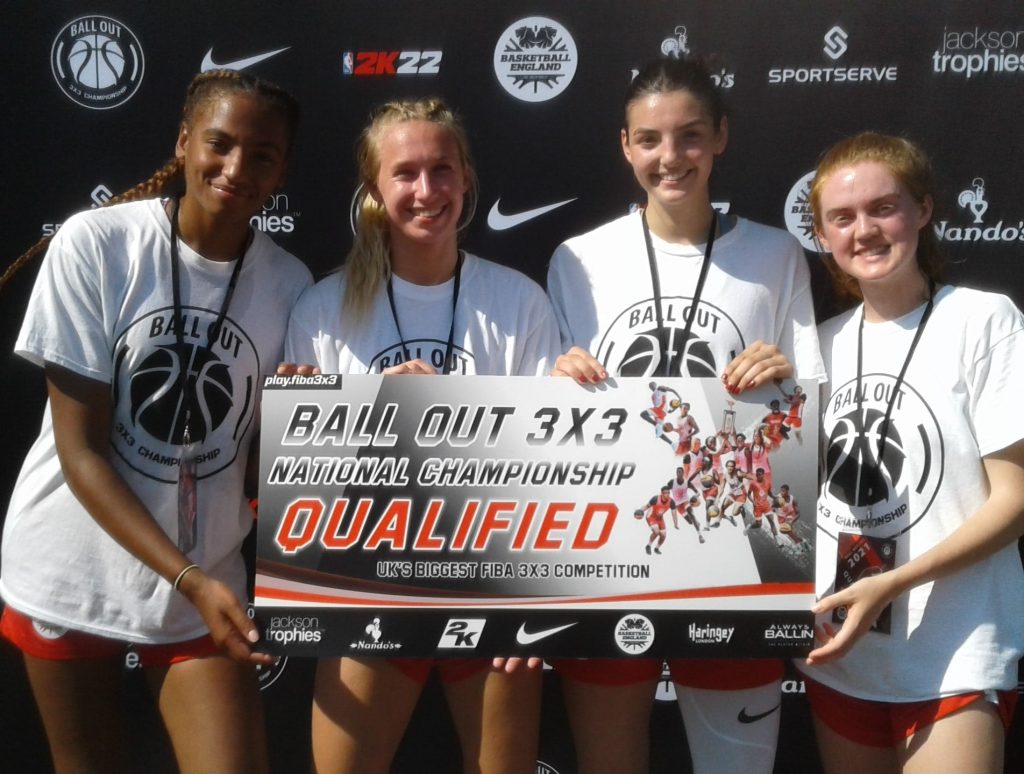 "I hadn't played 3×3 before I got the Under 23 call-up but it's right up my street. It's a faster, freer game than 5×5 basketball and it's a lot more focused on individual match-ups."
Bunten is adding the final pieces to next season's WBBL jigsaw ahead of pre-season in September.
And he said: "With all due respect to the rest of the team last season, Abby, along with Ali Gorrell and Maddy McVicar, was one of the reasons we reached the Playoff final.
"She's become a really important part of our team within a very short space of time and I can see her going on to have a long and successful career as a professional basketball player.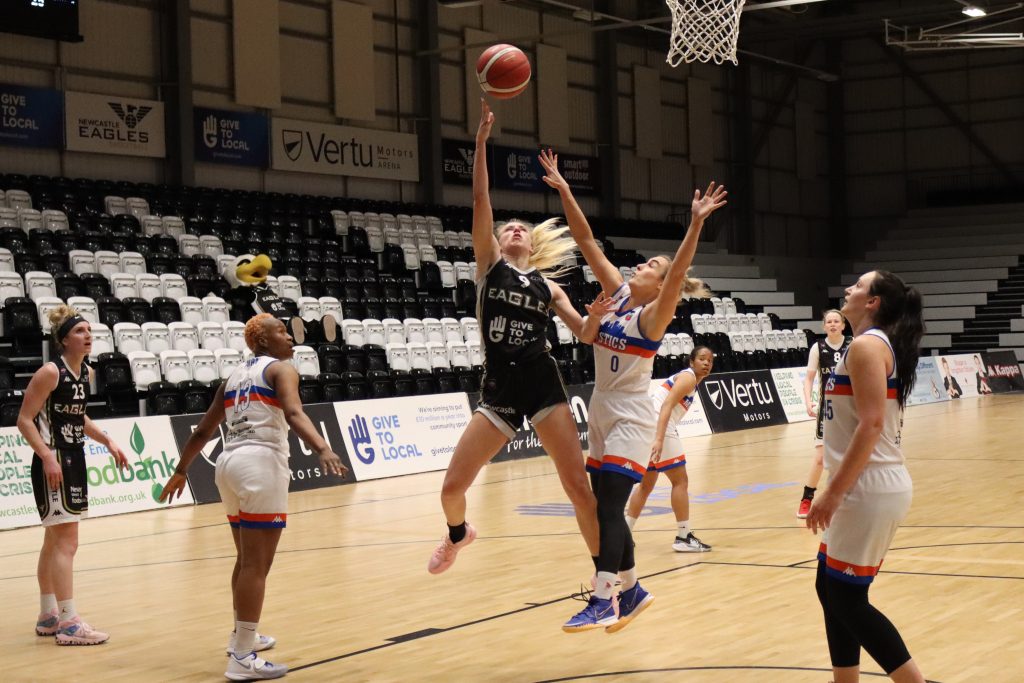 "Abby is so much more focused than she was this time last year.
"She's made her mark in the GB Under 23 3×3 squad and I'm hoping she can use that as a springboard towards gaining full international honours.
"Abby is one of the most exciting young players in the British game and we're really lucky to have her at Newcastle."
Season tickets to see Abby in action across the 2021-22 WBBL campaign are on sale from the box office now for just £60 per person – reduced to £30 for BBL season ticket holders when they login – and include all home Championship, Cup and Trophy games, plus any potential Play-Offs Quarter-Finals.