Lisa Koop and Mante Kvederaviciute insist they're already missing their Newcastle 'family' after sealing bittersweet mid-season moves to Germany.
The experienced internationals were granted permission to link up with heavyweight DBBL franchise TKH Hanover last week.
And after withdrawing from the Newcastle Eagles WBBL squad that clinched a thrilling overtime win against Oaklands Wolves, the K Twins completed contract negotiations at the weekend.
"I loved every minute of my time in Newcastle and the city and the club will always have a special place in my heart," said Koop.
"The people were so incredibly friendly from day one. Maybe it's because I'm German but that friendliness stood out for me!
"I'll always have fond memories of Newcastle and I'm missing it already."
Koop and Kvederaviciute arrived on Tyneside in the summer of 2019 and helped to transform the Eagles into title contenders last season.
However, the chance to live closer to home at the height of a global pandemic, coupled with the opportunity to play at the top level in one of Europe's leading leagues, persuaded both players to move on.
"Like Lisa I just loved the people in Newcastle," added Kvederaviciute. "It was so easy to make friends in and around the club and we were so well looked after.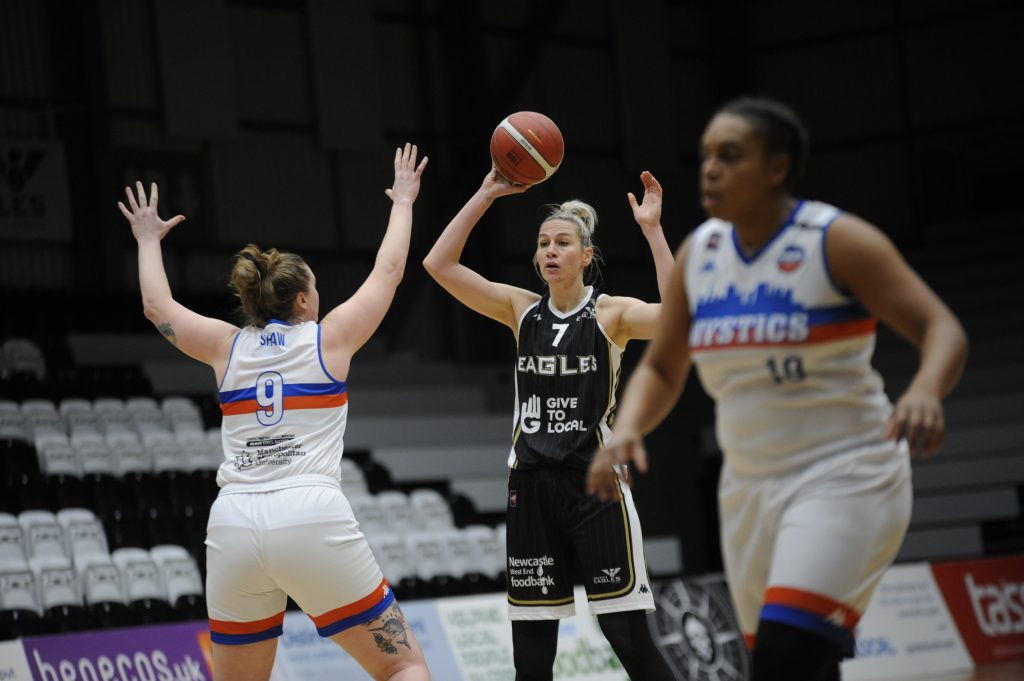 "Even people I'd never met before were so open and supportive and so pleased to see me playing for the Eagles.
"It's a special place and we're both missing it."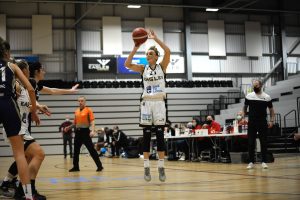 Newcastle head coach Chris Bunten was delighted to secure the services of two top level internationals when he swooped for Koop and Kvederaviciute 18 months ago.
Both players had an immediate impact in the WBBL and helped elevate the Eagles to top four contenders.
Newcastle were one of the country's form teams last February but Covid-19 stopped them in their tracks.
And for both Koop and Kvederaviciute it was a classic case of what might have been.
"I'm 35 and I've never won a major honour but it felt like that was a winning team," said Koop. "I felt like that was my big chance and I wonder whether I'll ever come so close again.
"It was really sad to see the season end so soon. That team had such great chemistry and we worked so well together."
Kvederaviciute added: "I think all of us were left feeling like there was unfinished business and I suppose that's one of the most difficult things about leaving the club.
"I really believe we could have won some silverware last season.
"I wouldn't say I was angry that the season finished when it did — we had to do what was right and what was safe in the face of a terrible virus.
"As a society we had to do whatever it took to try to turn things around but as basketball players we were extremely frustrated."
Although Bunten is disappointed to see both players end their time on Tyneside prematurely, both Koop and Kvederaviciute join Hanover with his blessing.
And he is excited to see how both players can contribute to a TKH side seeking to haul themselves clear of the DBBL basement.
"I have never stood in the way of players seeking to better themselves and this was a fantastic opportunity for Lisa and Mante," he said.
"As soon as I heard there was a chance that they could move to the DBBL I gave them my full support.
"It's been a tough time for everyone during the last 10 months and it's important that Lisa and Mante do what's best for their short and long-term futures.
"I've loved working with both of them and I'm sure they'll rise to the challenge of helping their new club flourish."
Bunten has been given the green light to bolster his squad in the wake of two key departures.
And it is understood the head coach hopes to add a new name to the Newcastle team sheet in time for Saturday's rearranged WBBL Championship clash at Essex Rebels.