Newcastle Eagles fourth signing announcement sees 26-year-old Kyle Williams return, not just to the BBL but to the Vertu Motors Arena, for a second spell with the club.
"I'm excited to come back to the Eagles. Newcastle is like home to me", said Williams.
"I can't wait to be with my teammates and the fans! The Eagles will see a more mature player. I've spent the last few years gaining experience, perfecting my craft and honing in on my skills."
In his rookie professional season at the Eagles in 2018-19 he averaged 9.9 points, 3.6 rebounds and 1.5 assists per game.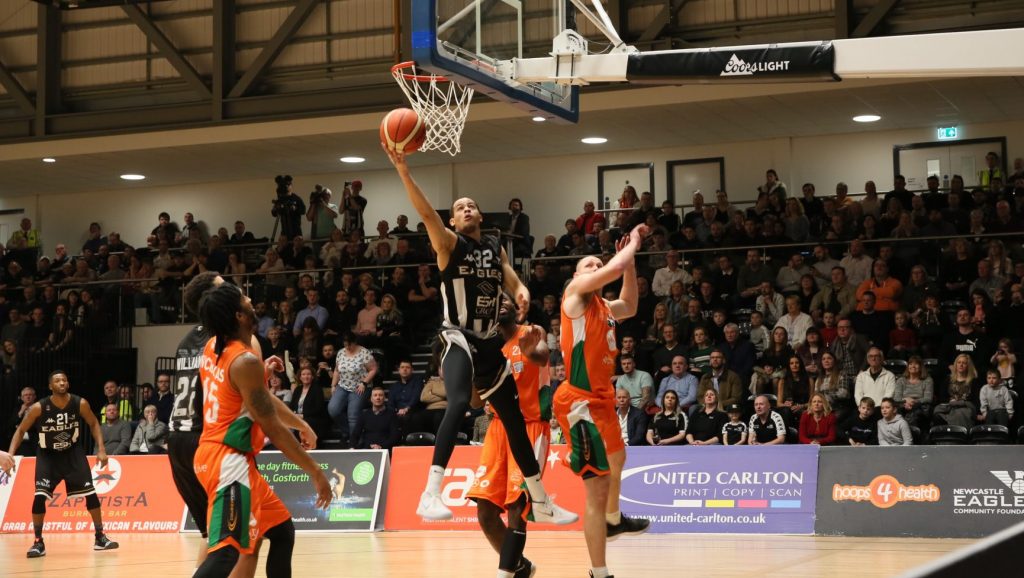 The following season Williams started with Njardvik in the Icelandic Dominos League before switching to Navarra in Spain's LEB-Silver League and, along with a number of players worldwide, took a season out during the pandemic.
"Coach Mac and I have had a great relationship since my rookie season and kept in touch so I believe it will be a seamless transition", added the New Yorker.
"During my two years away from the club, it has been very successful so I'm happy that I can come back to Newcastle and assist the team in building on that success.
"The level of expectation has always been high at the club. We want to win as many trophies as we can this season. I want to win and this is the place to do it."
The Eagles faithful who remember the 6'4" shooting guard from his first stint at the club will no doubt be pleased to see him add depth to head coach Ian MacLeod's 2021-22 roster.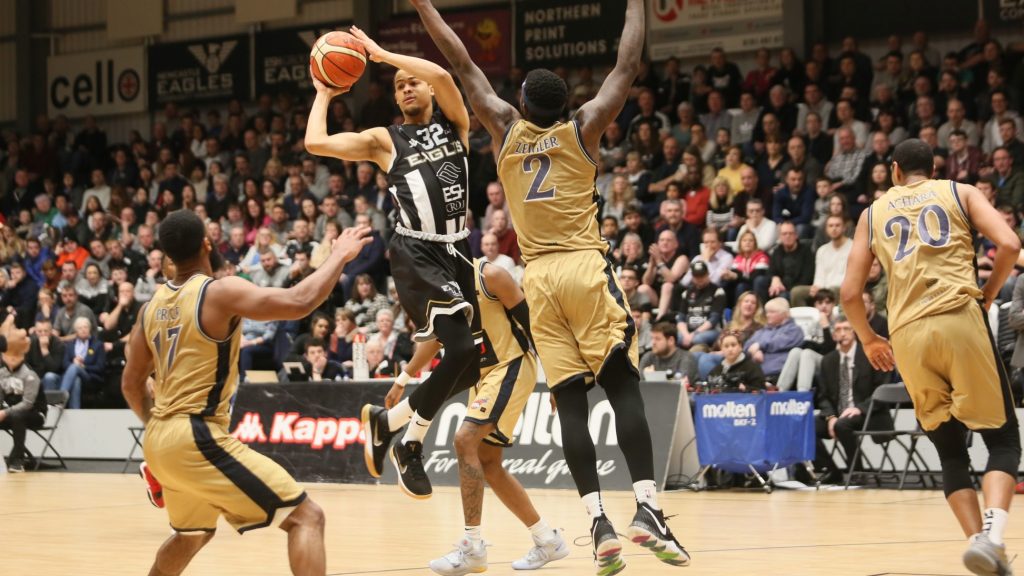 "I had been talking with Kyle for a while about returning to Newcastle", added MacLeod.
"He is young, athletic and enthusiastic and I am delighted to be working with him again. He spent some time playing in Europe and I think that every player has to explore those opportunities when they arise."
"With his family coming from the UK, he adds to a strong core of British players that it is important that we establish.
"He will also suit our style of play as a player that can score in transition, play at tempo and make a big impact on games."
Fixtures for the forthcoming season were released this week and as time ticks down there will be more announcements soon as to who will join Williams back on court for the Eagles.
Season tickets for 2021-22 are available now on our box office and single game tickets are set to go on sale next Friday 13 August.