Three is the magic number for Justin Gordon as the Newcastle Eagles favourite bids to fire Marc Steutel's men towards this season's playoffs.
The eye-catching 29-year-old has committed to a third spell in as many years at the Vertu Motors Arena ahead of Friday's night's BBL Trophy trip to the Caledonia Gladiators.
Watch highlights of Justin Gordon in action:
And Steutel can't wait to welcome 'Flash' Gordon back into the fold after rubber-stamping the explosive forward's hotly anticipated return.
"When Justin became available there was no doubt about bringing him back," admitted Newcastle's playcaller.
"He knows the club, knows the league and is a proven impact player in the BBL.
"He's shown his value to this club on a consistent basis and been part of a successful period of Newcastle's history.
"As soon as I knew that Justin was as enthused about coming back as we were to bring him back then the situation was a no-brainer.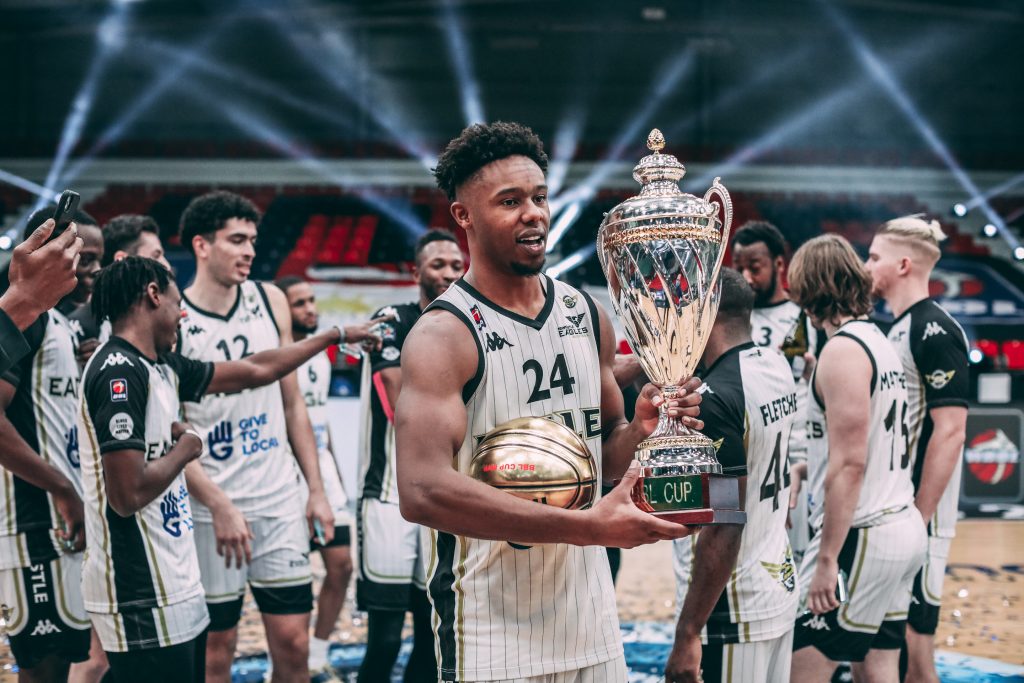 "He's a dynamic player who can impact upon multiple areas of the game and some of those areas are where we still need to improve as a team.
"I'm bringing him in to be the player we know he can be. I want Justin to be himself and by doing that he can impact positively on the rest of the team.
"I'm confident his recruitment will have a ripple effect in terms of boosting everyone around the club.
"We've played really good basketball across four or five games now but to have someone of Justin's calibre to share the collective responsibility can only help."
Gordon made six Primera Liga appearances for Argentina's Obera Tennis Club before Christmas — bagging 17 points and three rebounds inside 23 minutes on debut.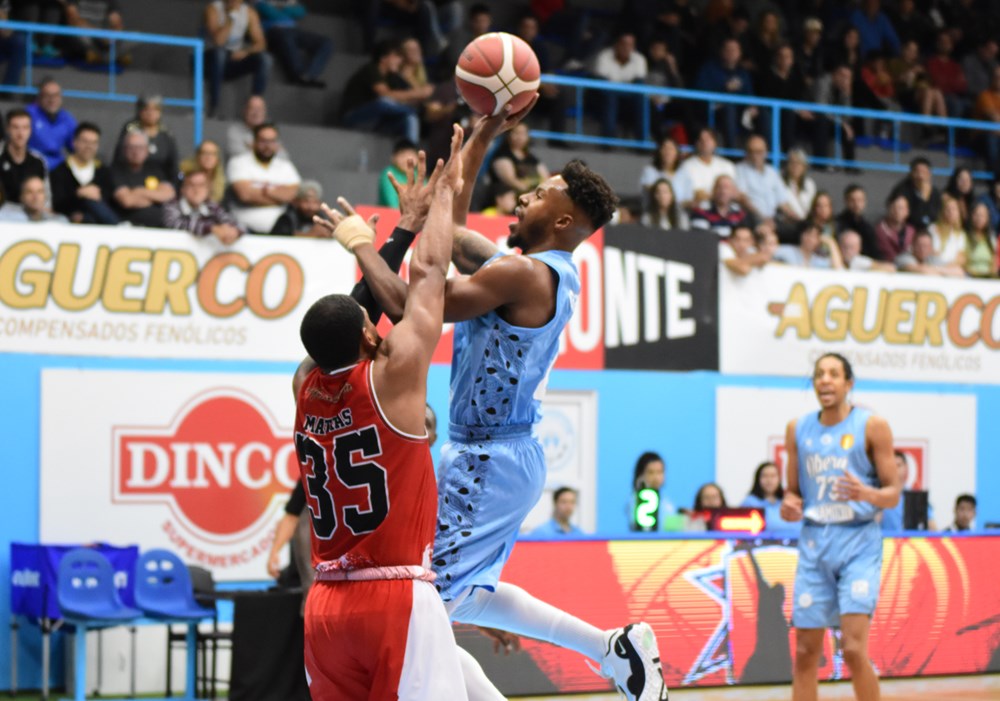 But the North Carolina native's South American journey ended prematurely and Newcastle pounced for a player who needs no introduction to the club's loyal fans.
Gordon was crowned MVP at the 2021 BBL Cup final after bagging 18 points and 15 rebounds in a famous 84-77 Eagles win against London Lions.
And Newcastle were quick to make a fresh move for the dynamic forward last February after the US star parted company with Hungarian giants PVSK Panthers.
Gordon won his first three games back in an Eagles jersey and made the BBL's All Star Five on the back of 24 points, nine rebounds, five steals and three assists against Glasgow Rocks in the third of those matches.
The Charlotte-born star had emerged as a key member of Newcastle's double-winning roster during the Covid-affected 2020/21 campaign.
Gordon averaged 16 points and six rebounds for the men in black during his rookie BBL season — his athleticism and reach around the basket ensuring a stacked highlights reel.
The former Feyenoord man capitalised on a standout first spell on Tyneside by signing for Belgian Pro Basketball League outfit Hubo Limburg United in May 2021.
But that short-lived move didn't work out and the Wofford graduate transferred to PVSK before the Belgian league tipped off.
Gordon averaged 18 points, six rebounds and three assists per game following his return to the BBL last February and replaces Justin Everett on the Eagles' roster for the remainder of the season.
"I really feel for Justin Everett and he leaves the club with our very best wishes," added Steutel.
"He's a player we'd been watching for a while and he showed glimpses of what he's all about during his time here.
"Justin Everett is an extremely talented basketball player with an even better work ethic and he's a great person.
"It's with a heavy heart that we've had to release him at this stage of the season."