In the penultimate week of the regular season our BBL team continued their fight for a post-season position and strong performances from a pair of Eagles saw them land in the Week 29 All-Star Five.
Our Newcastle Eagles set their chase of the final Play-Off spot alight by beating northernmost rivals Caledonia Gladiators at Vertu Motors Arena live on Sky Sports last Friday night.
Forward Justin Gordon secured a starting place in the pick of the players this week with an impressive 32-points and going 100% on three for three from the three-point line.
Add to that four rebounds and three assists, including eight points in three and a half minutes as Eagles came from behind to win the fourth quarter by a massive 32-14.
Gordon put our Eagles in a two-shot lead that they didn't relinquish inside the last five minutes to take the 'W'.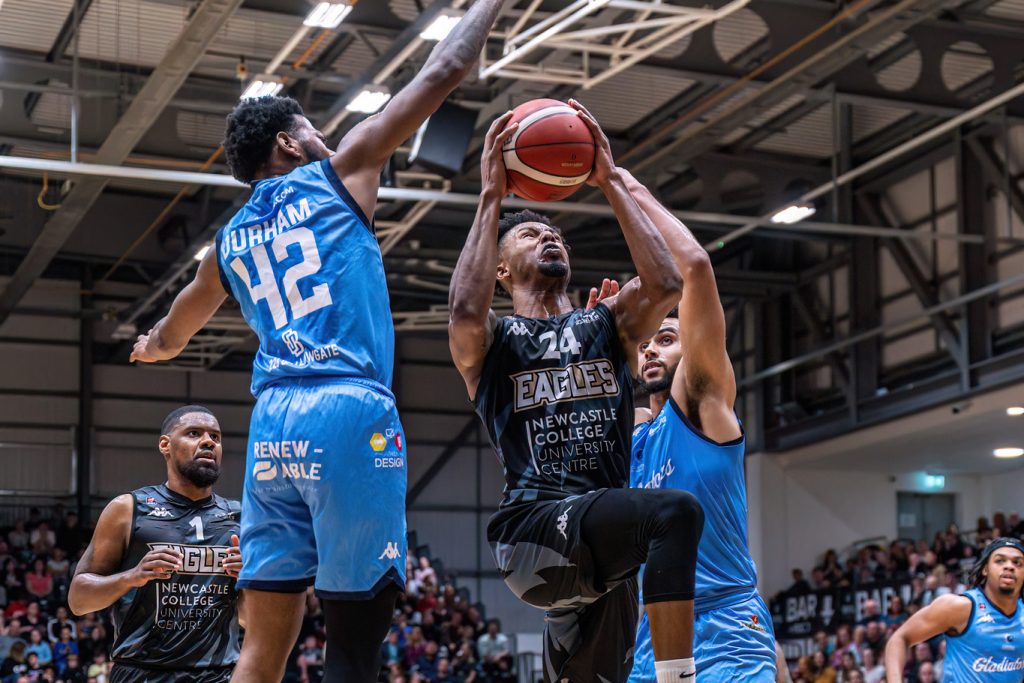 The league's leading scorer Javion Hamlet was another star of Friday night's Sky Sports coverage and he gains weekly honours for the third time this season.
Hamlet scored 25-points including a perfect six at the free throw line, along with six assists and six rebounds.
The American guard's seven points in the decisive fourth quarter including an early triple in a burst of 11 straight points put the Eagles in front for the first time since the opening period.
Well done Justin and Javion.