High-energy and a positive outlook will pace Newcastle Eagles WBBL next season as the 2021 playoff finalists look to convert potential into silverware.
That's the verdict of new signing Ebony Horton after the GB Under 23 3×3 star swapped Manchester for Tyneside.
The former Mystics guard has been testing her mettle against USA, Netherlands, Israel and hosts France this week at the latest League Of Nations event.
But Horton took time out from a busy schedule to confirm her summer move and insist: "This Newcastle team can achieve anything they want.
"As long as we're all on the same page, working towards a common goal and having fun in the process we can make real progress.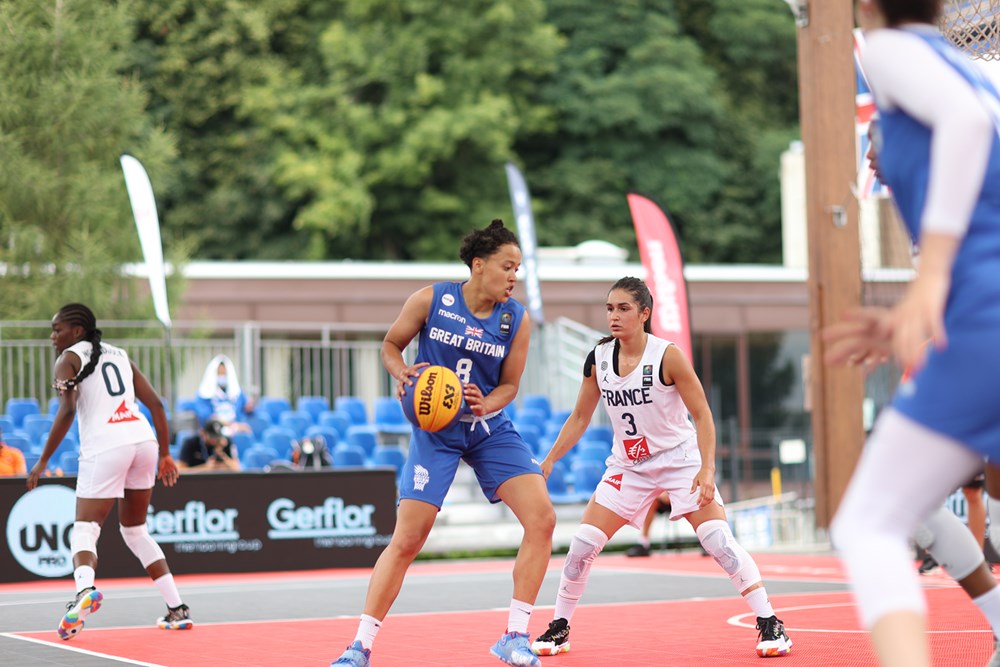 "Coach Chris Bunten knows the kind of team he wants to create when you look at the players he's bringing in.
"It will be a high-energy roster with players who are eager to grow and develop whilst having fun and enjoying the game."
Bunten has gone on record to confirm he's building a squad of players with plenty to prove.
And the Newcastle playcaller is keen to channel last season's underdog spirit as the Eagles target a top four finish.
"Newcastle was home to some seriously talented players last season and it was fun matching up with them and trying to contain them," added Horton.
"I'm happy that I'm able to play on the same side this season and to see what we can achieve together.
"I decided to sign for the club because it just felt like the right thing to do at this moment in time.
"Coach Bunten knows how to build good relationships with his players and how to get the most out of them. I'm excited to be a part of his program and to work alongside the players he's recruited."
Horton had expected to team up with Newcastle's breakout star Abby Lowe in France this week.
But illness forced Lowe to stay home in England as her GB Under 23 team-mates looked to gain more experience of the 3×3 game ahead of next summer's Commonwealth Games in Birmingham.
"Abby and I played together at college in Charnwood and I'm looking forward to getting back on court with her at the Vertu Motors Arena," added Horton.
"Unfortunately we didn't get chance to play with each other in France this week, but I'm excited to see how much energy we can bring to the Eagles this season.
"It's always an honour to wear a GB jersey and I'm excited to see what's to come because 3×3 is something more people need to get behind.
"3×3 is tough, gritty and fast-paced and that's why I love it. In 3×3 you can break down situations that translate into 5×5 and actually help with IQ and knowledge of the wider game.
"Getting the opportunity to play against teams like USA and France is a once in a lifetime chance.
"I'm competing against players from elite teams which helps show where I'm at and really challenges me mentally.
"Every time I play for GB I feel like I gain something new and it's exciting to learn from players and get the opportunity to adapt and grow in different situations."
Horton is expected to link up with her Newcastle team-mates later this month with Bunten expected to confirm further new signings next week.
Season tickets to see the Eagles WBBL action on Saturday nights at the Vertu Motors Arena are available on the box office now.