| Date | Time | League | Season |
| --- | --- | --- | --- |
| January 17, 2021 | 5:30 pm | Men's Regular Season | 2020-21 |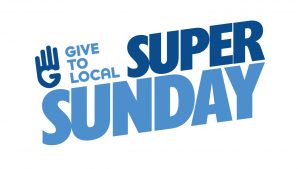 Newcastle Eagles will run out on to their home court for the first time this calendar year this afternoon in the GiveToLocal Super Sunday which also features The Eagles WBBL side facing Leicester Riders before the men's game.
In opposition for the men in their BBL Championship Clash will be the Plymouth Raiders, the only side to lower Coach Ian MacLeod's men's colours in that excellent December run.
It's another tough match-up for the Men in Black and comes less than 48 hours after another superb road win, this time at Sheffield Sharks by 92 – 84, lifted the Eagles to second in the table with a 6 – 2 positive record.
The win at Sheffield was also a great way to follow-up Tuesday night's 76 – 71 BBL Cup Semi-Final win for the Eagles at Leicester Riders. A result that takes the Tyneside outfit into their tenth National Cup Final against London Lions on Sunday 24th January at The University of Worcester.
Newcastle will be going for a seventh win in that competition but before that have more league business to take care of starting with this afternoon's visit of Plymouth Raiders. Coach Ian MacLeod reflected on his side's week so far whilst previewing the Raiders game.
"We did enough to beat Sheffield on Friday. When we decided to ramp up our defence and intensity, we really pulled away from them and I definitely think we were a cut above in those moments."
"Later on, in the fourth quarter the game got a bit scrappy. They fouled towards the end and made a few 'circus' shots which suggested the game was a lot closer than it was. We have to be better in those moments."
"We played the scoreboard a little bit at times when we had our comfortable leads. But overall, we're happy with the vast majority of the game. I thought defensively again was the key to the game. When we knuckled down, we really showed our strengths."
"I thought there was a lot of good performances. Cortez (Edwards) had a great game and it was nice to see Shore (Adenekan) get some rhythm as well in the few minutes that he played. Darius (Defoe) gave us some great defence off the bench as well."
"All round it was a good display pleasing at times for the most part and now we look forward to Plymouth this afternoon. It's going to be a tough game against them as it always is. They're going to look to make it a slower, methodical game."
"It's about us trying to play at our tempo and our speed whilst keeping our defensive intensity up. I think that's been the key in the last couple of games. We've shown that when we're playing strong and physical defence that's the best version of ourselves and that's what I want to see."
Plymouth come into Newcastle with a 3 – 6 record but are a side well capable of a surprise result against the best as their 77 – 76 win over the Eagles showed. They are led by GB International Ashley Hamilton who averages 18 points per game a figure he netted in the last time the sides met.
An interesting addition to the Raiders line-up since December is ex-Eagle Mike Morsell who in his two games so far has top scored for his new side. Morsell was part of the Eagles roster last season and showed lots of promise but was hampered by niggling injuries.
On the other side of the court Eagles have shooting guard Louis Sayers a former Plymouth player himself and he's looking forward to the game especially after the two wins Newcastle have had so far this week.
"It was a good win over Sheffield and we're obviously happy that we've strung two wins together after the London game. The first half was very close until we managed to turn on our defence and blow the game open."
"It's a quick turnaround having my old team Plymouth this afternoon. We're looking forward to that, getting back on our home court and hopefully getting another win."
Fans can watch live on the BBL Player from 5:30pm and this game is free for BBL Season Ticket Holders.