Newcastle Eagles and the Vertu Motors Arena are excited to be hosting more international basketball next month as Great Britain's men return for their next World Cup 2023 qualifier.
On Monday 28 February the national team will face Belarus in Newcastle as they look to build on their red-hot home form.
The GB team are delighted to be coming 'home' to the Vertu Motors Arena having claimed back-to-back historic home wins on that court over Germany and Greece.
Tipping off at 7pm, the game will be GB's fourth qualifier for the 2023 FIBA Basketball World Cup and the second in a February double-header with the Belarusians.
After capacity crowds in the last two outings for GB in Newcastle tickets are expected to sell fast when they are released on Monday 24 January at 7pm from the Newcastle Eagles Box Office.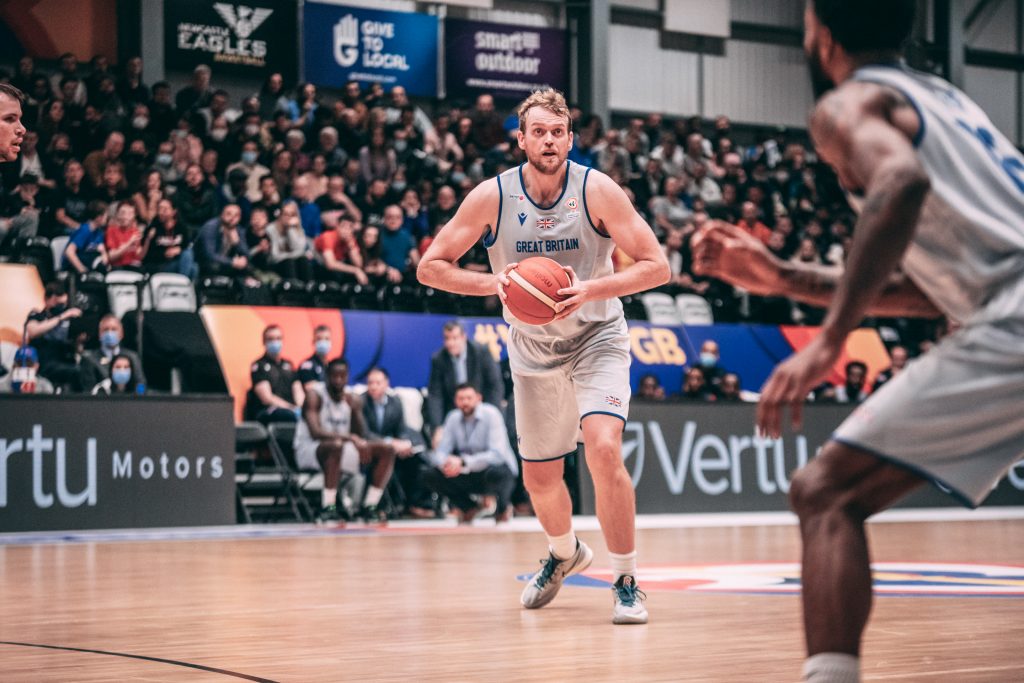 GB enter the new year in red-hot form after assistant coach Marc Steutel led the men's squad to 12 wins from the last 15 games – a run of wins recognised by the National Basketball Heritage Centre as the best form in the team's history.
"We're really pleased to be back in Newcastle in February", said Steutel.
"We've had two incredible games there in recent times and I know the players feel comfortable there – it feels like a home venue back on British soil.
"I want to thank the whole Newcastle Eagles organisation again and that's everybody – all the staff and volunteers attached to the club – who go out of their way to make sure we're able to host events and games like this.
"It's great fans get to see our guys – both those who play in the BBL and those playing further afield – play with pride and passion for GB.
"We know it's going to be a challenging window with back-to-back games against Belarus, playing in Minsk on the Friday then playing them again in Newcastle on the Monday.
"I know the team are looking forward to getting back together, doing all we can to have a successful window and keep some momentum going.
"It'll be great for the team to see the amazing Newcastle fan base sell out another night, they're been instrumental for us in terms of a home atmosphere and the players enjoy playing there so we're looking forward to seeing as many fans there as we can."
Looking at the qualification standings, all four teams currently sit on three points in Group B with a record of 1:1. GB's campaign started last November with a historic 78-69 win over Greece at the Vertu Motors Arena before suffering a defeat away to Turkey three days later.
More information about the game and ticket details will be announced over the coming weeks.