The Seriös Group Newcastle Eagles continue their recruitment for the 2023/24 Women's British Basketball League season with a brand new name and face for the coming campaign.
From South Utah University Thunderbirds, a NCAA Division 1 college from the Western Athletic Conference, comes 5' 10" point guard Cherita Daughtery.
Cherita is coming to Newcastle and the Vertu Motors Arena for her rookie professional season.
Daughtery comes in after graduating from a fabulous senior year where she led her college to both the regular Season Championship and the Western Athletic Conference Tournament playoff win.
The influential guard averaged 15.1 points, 5.4 rebounds and 3.4 assists per game picking up the All-WAC All-Tournament MVP honour and being named to the Conference First Team as well as a spot on the All-Tournament Team.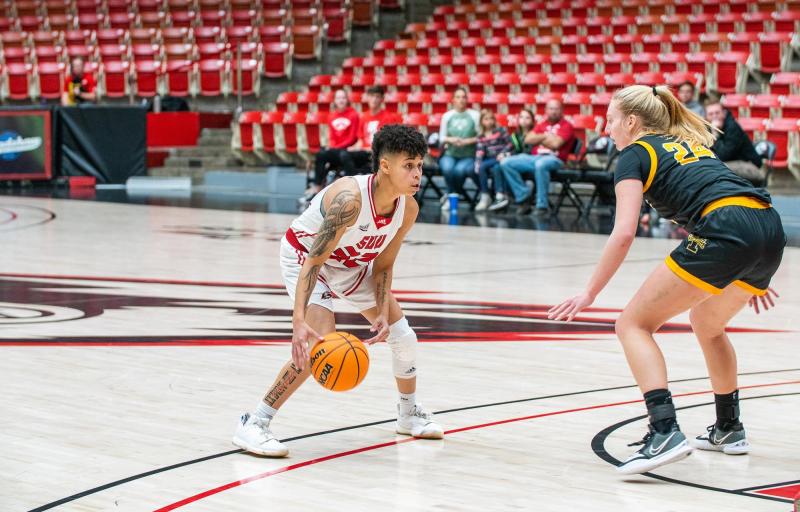 Head Coach Noelia Cacheiro is delighted with the acquisition of Daughtery who she feels will fill a position that the Eagles really needed after the last season.
Cacheiro advised how important this signing was for the club. "Cherita has been our first signing this season. We understand were we lacked last season, and we looked at reinforcing the point guard spot."
Cacheiro went on to outline where the new Eagles can make an impact stating that, 
"Cherita is a true ball handler who will no doubt cause teams problems. She will create for her teammates, speed the game up and be able to finish under pressure, which will allow us more versatility offensively." 
"She is a very talented athlete, and I can't wait to see her in action with the Eagles jersey," concluded the Eagles play-caller.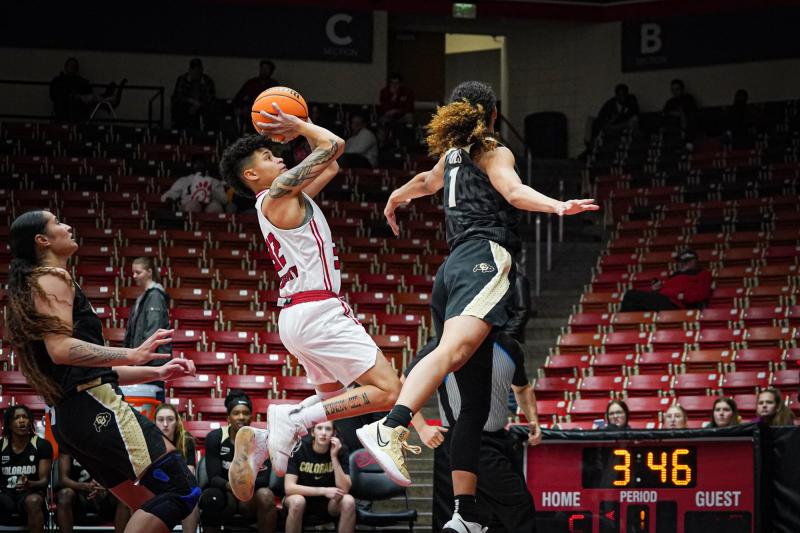 For Daughtery it is an opportunity she's very much looking forward to as she outlined her thoughts on coming to Newcastle
"This being my first year playing professionally, I'm very thankful for the opportunity to be joining the Eagles family. I am so excited to meet all the amazing Eagle fans I have heard so much about! 
"I feel blessed to have the opportunity to experience Newcastle and am beyond thrilled to be joining such a great programme. I can't wait for tip-off!" Daughtery added as she looked forward to her journey.
A journey that starts on Saturday 28 October at 7:30pm at the Vertu Motors Arena with women's first regular season game against Caledonia Gladiators.