Close friends and fierce rivals Marc Steutel and Andreas Kapoulas lock horns in the BBL for the first time this weekend before reprising their roles with Great Britain next month.
And former Newcastle favourite Drew Lasker is relishing the opportunity to see one of international basketball's most dynamic double acts go head to head on Friday.
GET TICKETS FOR EAGLES VS FLYERS THIS FRIDAY
Steutel's Eagles entertain Kapoulas' Bristol Flyers at the Vertu Motors Arena in a fixture that sees the hosts tackle this season's BBL surprise package.
And Lasker, who played for both of GB's assistant coaches before hanging up his boots to focus on a successful media career, expects fireworks from the 4-0 Flyers.
"I'd picked Bristol to finish last in the league as I felt they'd lost key pieces of the jigsaw and they'd recruited a young and untested team," said the Sky Sports pundit.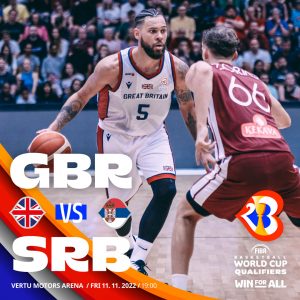 "But a lot of kudos has to go to Andreas for getting things right.
"In his first few years in the league he tended to play a European style of basketball in the BBL and it didn't always work.
"Coaching is all about adapting and adjusting to your players and your environment and we saw more of that with Bristol last season.
"Andreas played a faster and looser style last season and suddenly the Flyers grabbed their best ever finish.
"He's doubled down on that style this season — playing small ball with a bunch of tough, young guys.
"So am I surprised at the start they've made? Yes. But I'm not surprised that Andreas has worked out a way to grow as a BBL coach.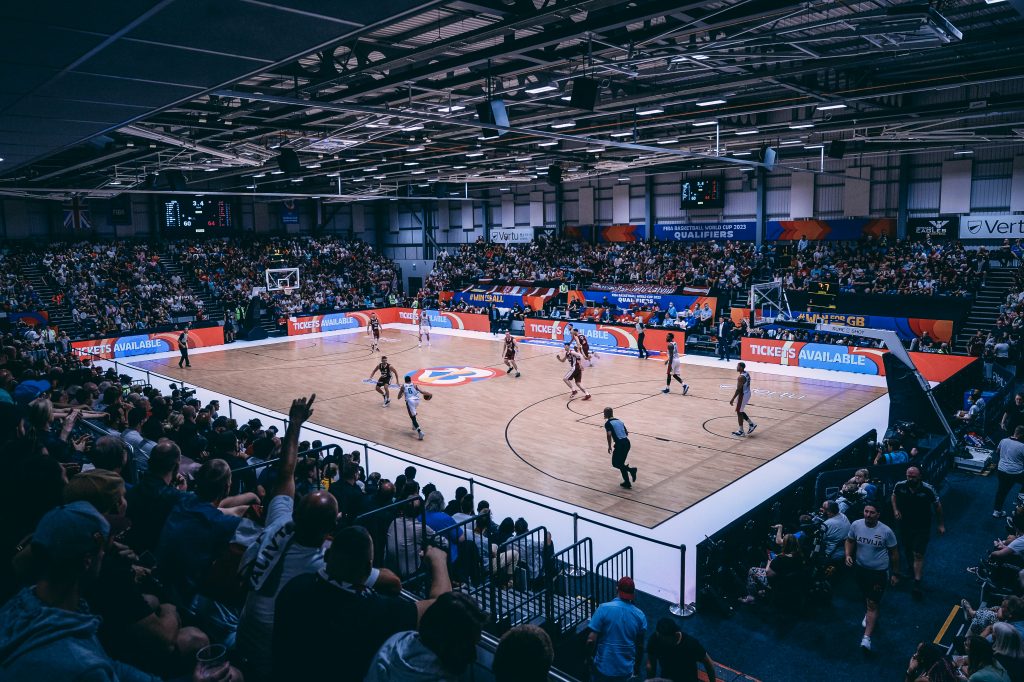 "It's been really fun to watch Bristol so far this season and even at this stage you need a team to come from nowhere and mix things up.
"The Flyers are changing the narrative of the BBL and theirs is a storyline that everyone can get behind."
If new-look Bristol have taken to the BBL like ducks to water then Newcastle's rebooted roster is still finding its feet following a period of unprecedented change.
Donovan Johnson became the latest player to make his debut for the men in black as he suited up against Sheffield Sharks last Friday.
And Lasker insists it's impossible to judge Steutel's impact as head coach until he gets a settled period of time to work with a brand new group.
"Right now it's really hard to assess how Marc's adapted to life in the BBL," added the Texan.
"The situation that the Eagles are in would test the most experienced of coaches.
"Look at Sheffield last Friday. The Sharks took to the floor with a settled team and an experienced coach and they've been together for a long time.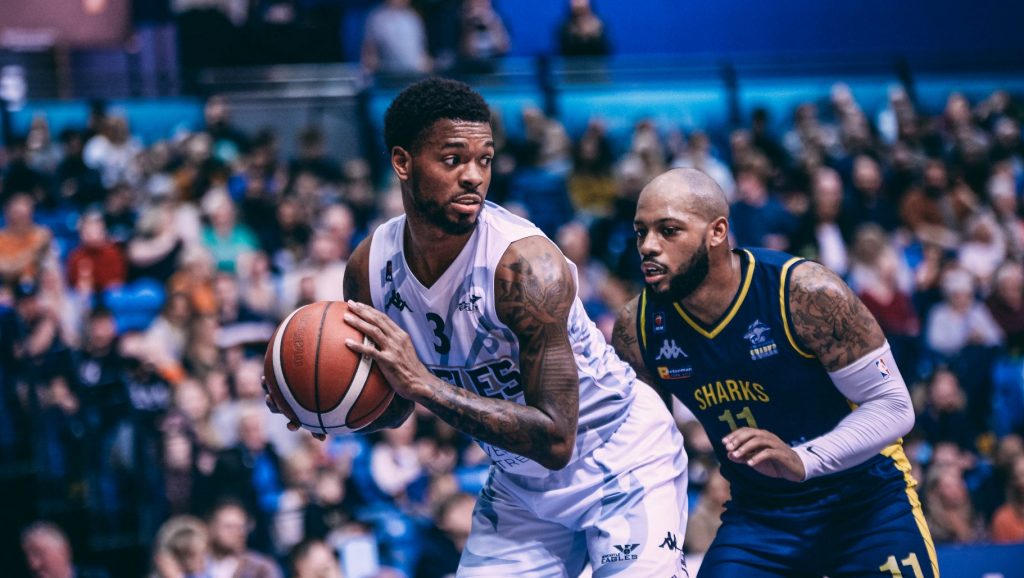 "Compare that to Newcastle Eagles who'd been together as a group for seven or eight days given Donovan's situation.
"As far as I'm concerned you can only judge a team on the time they've spent together as a group.
"Every time there's a change it's a whole new team and a whole new dynamic.
"For five weeks in a row Newcastle had someone coming in or moving out and that's tough on the players — especially the younger guys — who stick around.
"It's not like college basketball where it's the same group of guys pretty much all season long.
"And, of course, it's tough on Marc.
"It's always difficult for a new coach who's never overseen a team in the BBL.
"Add in the turnover of players and the fact that this is a new era for Newcastle and he's got his work cut out.
"I feel that this year is a year for the Eagles organisation to work out where their place is in this new BBL because the league has changed.
"There are still a lot of moving parts and it's impossible to judge the impact Marc has had at this stage."
That Steutel and Kapoulas know each other's coaching styles and personalities inside out adds an extra layer of intrigue to Friday's showdown.
And once the final buzzer sounds at the VMA it's inevitable that talk between the two will turn to Great Britain's November showdown with Nikola Jokić's Serbia.
Steutel and Kapoulas are both expected to be back on the sidelines for the latest World Cup qualifier on Tyneside.
And as the hosts look to recover from a forgettable Eurobasket campaign, Lasker feels his adopted nation is in safe hands.
"I wasn't surprised at all to see the success that Marc and Andreas enjoyed coaching Great Britain in Nate Reinking's absence," he added.
"I've played for both of them and both coaches are excellent tacticians and both are incredibly passionate.
"They share those two vital traits.
"That combination meant they had a really successful run at the GB role leading up to Eurobasket."
Steutel and Kapoulas played key roles in anchoring eye-catching wins against Germany, Greece and France in 2021.
And both will be keen to test themselves against the Serbs as British basketball looks to bounce back from a winless Eurobasket.
"There is still a lot of flux surrounding Great Britain," added Lasker.
"There's been talk about the infrastructure and personnel but the one constant is the Vertu Motors Arena and right now that counts for a lot.
"It makes a big difference to the players if they know that they'll be looked after and treated well and that's what they're guaranteed in Newcastle.
"There's a huge question mark over almost everything else surrounding GB right now but returning to the North East provides much-needed continuity and stability.
"Paul Blake and the Eagles organisation have done so much to ensure the Vertu Motors Arena is a base where GB players can feel comfortable and confident.
"The players have great memories of some fantastic wins on Tyneside under Marc and Andreas and they'll be able to look back on those moments in the build-up to the Serbia game."
Tickets for Friday's BBL clash and GB's November 11 showdown with Serbia are on sale now from the box office.