Last weekend's BBL Championship action for our Eagles sees two of them get recognition in the weekly pick of the players.
Hasahn French receives a starting place in the All-Star Five while Justin Gordon gets a seat on the bench.
Our Eagles' first win in six keeps us within striking distance of the Play-Off places. The crucial one-point victory on the road at Surrey Scorchers on Sunday saw French, the league's leading rebounder, making his second All-Star 5 showing in the last four weeks.
The American forward missed just once from the field on his way to 17 points on 6-7 (85%) shooting, while snatching 18 rebounds to complete a double-double.
French also handing out a pair of assists, including a key offensive board that led to a Kyle Johnson triple before hitting a three of his own inside the last five minutes that put our Eagles in front for good in a close contest.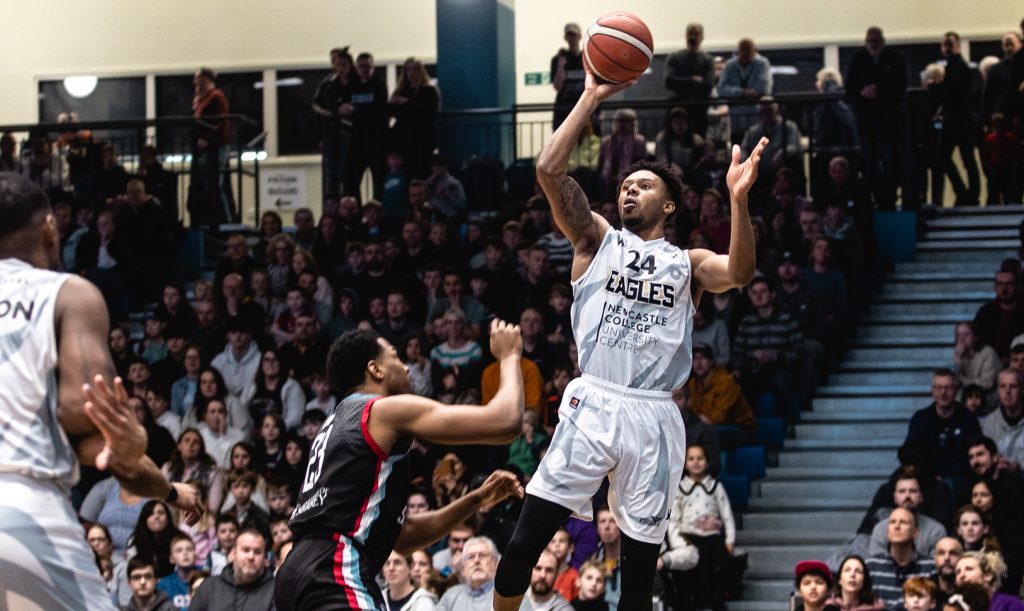 Justin Gordon also receives a nod from the league this week with a place on the All-Star bench after his impressive efforts at both ends of the court at Surrey.
Well done Hasahn and Justin!