Chloe Gaynor continues to hit the WBBL comeback trail this season after swapping Nottingham Wildcats for Newcastle Eagles.
And Chris Bunten's latest summer signing insists she feels fitter than ever following a succession of character-building surgeries and setbacks.
Gaynor hooks up with close friend and former Barking Abbey team-mate Abby Lowe at the Vertu Motors Arena as part of Newcastle's new-look roster.
And she said: "I was super impressed with the Eagles' talent and attitude last season and I'm looking forward to linking up with Abby again.
"We talked a lot throughout last season and she loved the togetherness at the heart of the Newcastle team.
"It was incredible to see the Eagles go on that run all the way to the playoff final.
"To do that in spite of losing so many players and against the backdrop of a pandemic was remarkable.
"It's so exciting to become a part of that group and see what I can bring to the team."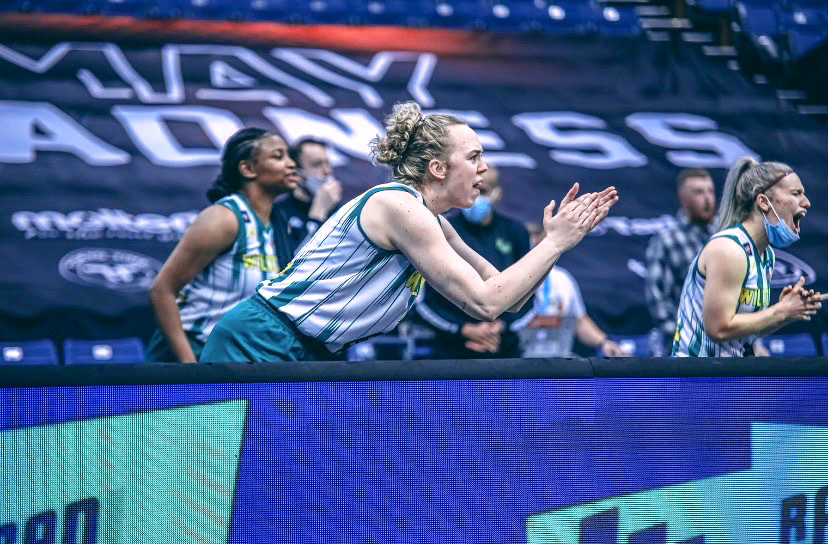 Gaynor is typical of the player Bunten has targeted this summer as he looks to recruit individuals hungry for success and with a point to prove.
"That's been the story of my career so far," added the former Wildcats centre.
"So many people have underestimated me over the years and that was even before I picked up my injuries.
"I'm coming to a club where I'm surrounded by people who have had similar experiences and players who have still to reach their potential.
"There's a really strong sense of that underdog spirit under coach Bunten and I can relate to that."
Gaynor managed just 32 minutes of court time in three years at Long Beach State during a frustrating college career.
She underwent her latest knee surgery last summer and played a key role for Nottingham during the latter stages of last season.
"I wanted to prove to myself that I could play again and play to a certain standard again," she added.
"I did that with the Wildcats and my knees feel stronger than ever right now.
"Once I knew that I was physically fit, I started to put a bit more pressure on myself to pick things up and press on.
"I'm excited to step things up again with Newcastle this season and see just how far I can go."
Gaynor is heading north to study for a Master's degree in International Sport Management at Northumbria University alongside her WBBL duties.
And she added: "I can't wait to get to know Newcastle properly and settle into life in the North East.
"I want to get to work with Chris and the other girls as soon as possible to ensure we hit the ground running ahead of the new season."
Bunten is in the midst of a busy recruitment period as he builds a new-look roster ahead of the 2021/22 campaign.
And he added: "Chloe is another key piece of the jigsaw. She's experienced but still young and she can bring a different dimension to our team.
"She has a proven track record in the WBBL and I know she's still fiercely ambitious when it comes to wanting to win things and progress her career."
Tickets for the opening Saturday night game of the new WBBL season on 2 October are on sale from the box office.