Fab Flournoy has promised Newcastle Eagles fans a coaching masterclass as three generations of playcallers square up on Tyneside this weekend.
And the New Yorker has defended the decision to tackle fierce rivals Glasgow Rocks in a pre-season friendly just weeks before the two teams clash in the BBL.
Newcastle host Tony Garbelotto's revamped Scottish franchise today [Saturday] before taking on Marc Steutel's Team Northumbria tomorrow.
And Flournoy could barely contain his excitement as he looked ahead to two fascinating tactical battles against two of his closest friends and coaching rivals.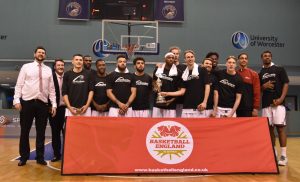 "All three coaches share a common desire to compete and play hard," he said. "No matter what the situation, the ultimate goal is to win every game. I know that to be true because that's what Tony taught me from day one and that's been Marc's philosophy from the start."
Garbelotto brought Flournoy to Tyneside 16 years ago – laying the foundation for a decade-long era of unprecedented success for the Eagles.
And in the last five years Flournoy has struck up a close relationship with Steutel, helping to guide one of the UK's best emerging playcallers to hone his craft and build a winning team.
"I'm really looking forward to both matches"
"I'm really looking forward to both matches," added Flournoy. "Marc, Tony and me – we all share the same coaching mantra. We're different generations in terms of coaching but we share the same philosophy.
"In the space of 24 hours I'll be up against the coach who taught me so much and a young coach who I've spent so much time working with. I'm not by any means saying that what Tony has done for me I've done for Marc but I have enjoyed watching Marc progress as a coach and realising that our approaches are very similar.
"We plan for the same scenarios and react to challenges in the same way. It's great to see the success Marc has achieved with Team Northumbria and I can't wait to go up against him this weekend.
"I know the fans will enjoy watching the on-court action but for me this weekend is just as much about the coaching staff and the sub-plot on the sidelines. As we all have the same mentality it will be interesting to see who comes out on top!"
Eyebrows were raised when Newcastle agreed to a pre-season showdown against the Rocks with the latter already being touted as a potential threat to the Eagles' annual quest for silverware.
"I couldn't say no!"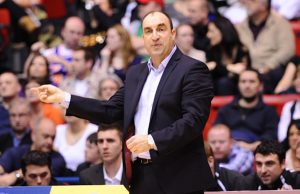 The two teams meet next month at Sport Central in the BBL but Flournoy added: "The Rocks game is one of those matches where the result is everything and nothing. As fierce rivals both teams will want to win but of course it will have no bearing on the BBL match in a few weeks' time. We have a great history of battling each other and there won't be too much that's 'friendly' about Saturday's game.
"When have Glasgow not given us a good game? I've got to be honest and say that I didn't want to play them this early and so close to the first BBL match between the two teams. But the fact is that we need a game and they need a game and I am Tony's player – so I couldn't say no!
"He is fierce on the sidelines and he'll have his team ready to go regardless of whether it's a pre-season game. It could be just what we need right now."
Newcastle host the Rocks from 3pm at Benfield Centre for Sport and return to the same venue tomorrow to take on Team Northumbria (1.30pm tip-off).
SaveSave
SaveSave