Fans can catch a glimpse of emerging talent tonight as a revamped Newcastle Eagles player pathway begins to take shape.
Marc Steutel will give minutes of several players in the region playing at NBL and BUCS levels in this evening's game against USA Select.
The familiar pre-season fixture is a shop window for ambitious US college graduates but Newcastle will use a traditionally fast-paced clash to blood some exciting new talent of their own.
Newcastle Eagles

96 - 59

USA Select

Vertu Motors Arena

Pre-Season
BBL head coach Steutel said: "I've already made it clear that I intend to take a holistic approach to basketball in the North East and it's important that we develop our player pathway at every level.
"There will be an opportunity for emerging players to train with the BBL squad this month and beyond — and to show me the level they're at and what they could bring to the table.
"There's a pool of players that we're able to work with and look at with a view to developing future Eagles.
"We've already had a lot of those guys at practice with us and the USA Select fixture allows me to have a proper look at them in a competitive environment."
Steutel looks likely to limit the minutes of his frontline stars just 72 hours after a remodelled BBL roster completed the second of two back-to-back friendlies against a physical Surrey Scorchers.
An injury to Rowell Graham-Bell and the decision to cut US import Travon Broadway Jr means the Eagles' head coach must manage his squad carefully.
And with Friday's glamour friendly against Norrköping Dolphins looming large Steutel added: "The USA Select fixture is an ideal opportunity to give the younger guys some significant court time.
"Assessing what we have at that level will be the focus in midweek and I've had some positive conversations with the head coaches at the universities.
"I have a healthy relationship with both Mark [Elderkin, Newcastle University] and Drew [Lasker, Northumbria University] and we're all on the same page.
"We will agree on what's best for certain players right now and also consider how we can help them to succeed in the future."
A pyramid system overseen by Steutel and his coaching staff offers players a route through BUCS Premier competition, NBL Division One and into the Eagles' set up.
Eagles favourite Sauveur Kande, studying at Northumbria University, is expected to see significant minutes tonight along with fellow student Emmanuel Kanwei.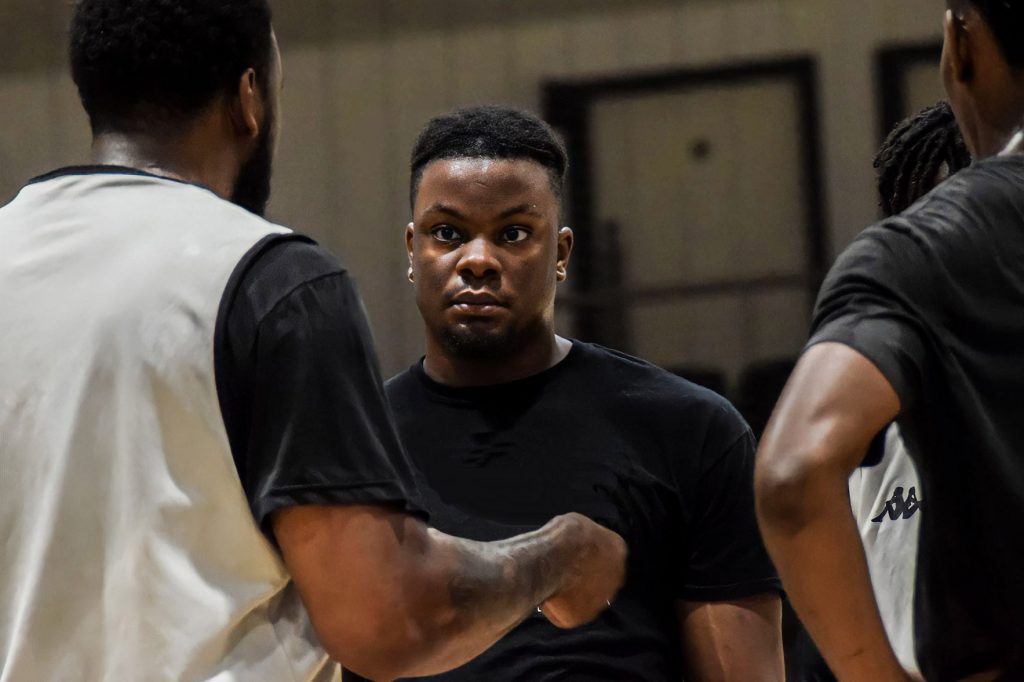 Kanwei linked up with Steutel's BBL roster last week after coming through the ranks at leading basketball school Barking Abbey.
And the 6ft 10 in centre looks set to showcase his potential against USA Select following a positive start to life on Tyneside.
Future stars Sam Mamuini and Temi George, both undertaking studies at Newcastle University, are also tipped to feature tonight alongside Kande and Kanwei.
Tickets for the pre-season friendly are still on sale and there will be free parking available at the Vertu Motors Arena.