Newcastle Eagles have boosted their roster and front court just in time for their BBL Cup Semi-Final clash with Leicester Riders. London born Shore Adenekan flies in to join head coach Ian MacLeod's team from his base in Germany.
The 6'9" power forward/centre left his last club BBC Coburg of Germany's-ProB League in November 2019 with a season-ending injury after averaging 7.6 points and 7.7 rebounds in the 10 games he played.
He brings a strong inside presence to add to the Newcastle firepower and arrives following four years in the USA the last two at NCAA Division 1 Seattle University.
After graduation he signed at BK Iskra Svit in Slovakia-SBL's division before switching in 2016 to Germany.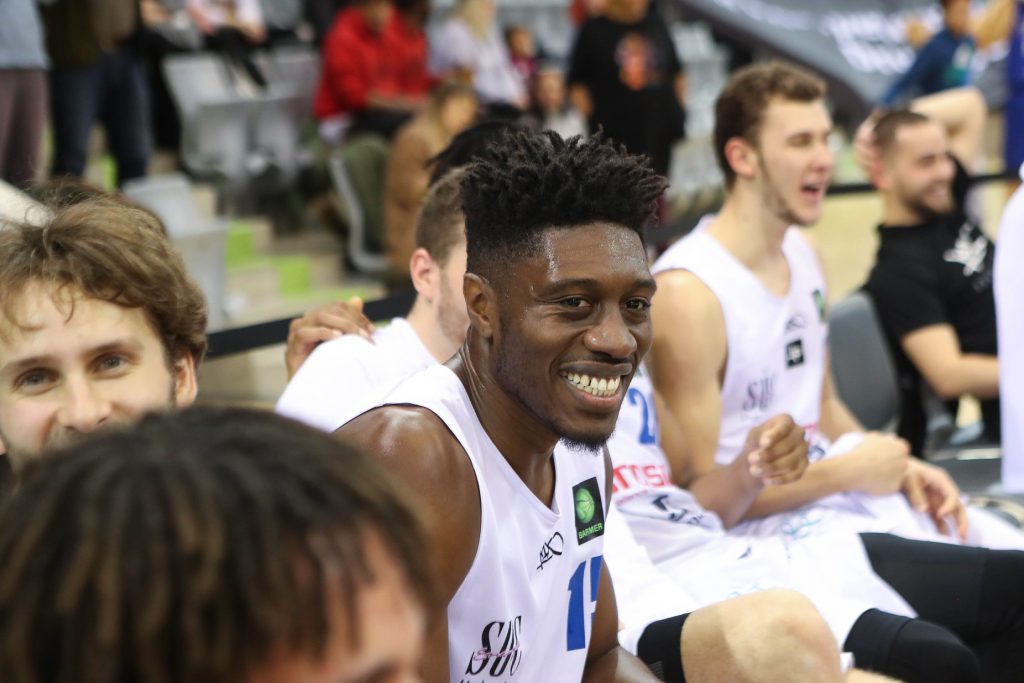 In 2016-17 he played alongside current Eagle Louis Sayers at SG Luetzel-Post Koblenz and stayed for the following season before initially switching to Cuxhaven Baskets for the start of the 2018 season and then returning to Koblenz in December 18.
Now after making a full recovery he's in the BBL with Newcastle and coach MacLeod is happy with his new signing.
"I'm pleased to welcome Shore to the team. He will add a lot for us in the front court, in particular energy, rebounding and some needed depth", said MacLeod.
"He has a reputation as a hard worker and good teammate. He played with Louis Sayers in Germany so we know the person we are adding to the group."
Shore himself is pleased to be back in the game he loves and delighted to be hooking back up with Louis Sayers a player and a person he knows really well and who he sounded out when he was approached by Newcastle.
"First and foremost, I'm really thankful to the Eagles organisation to be given the opportunity to compete again after such a difficult year recovering from injury", Adenekan added.
"I'm excited to get the feeling of playing ball again at a high level with my new team and getting to meet the community, even though it's going to be difficult with the pandemic right now.
"I've been looking forward to playing back in the UK too, after being away for so long.
"I spoke to Louis (Sayers), who I've known since we were kids and played together both in youth teams and in Germany.
"Louis only had great things to say about the organisation and the team, which made my decision to come on-board easier.
"I think I have a lot to offer, with not just my presence inside, the intangibles that maybe don't get seen on the stat sheet, leadership, communication, getting my teammates open, positivity, energy, making the right reads and just playing the game the right way."
"Coach MacLeod told me straight up what he expects from the day I spoke to him on the phone and this is exactly my game style. Playing fast, aggressive, being a presence and just be me."
Shore goes straight into the Eagles line-up for tonight's huge semi-final and will be looking to make an immediate impact and help his new team through to the BBL Cup Final.